Outdoor Sounds: Carrie Cunningham returns to the Northwest for Arbor Crest Winery show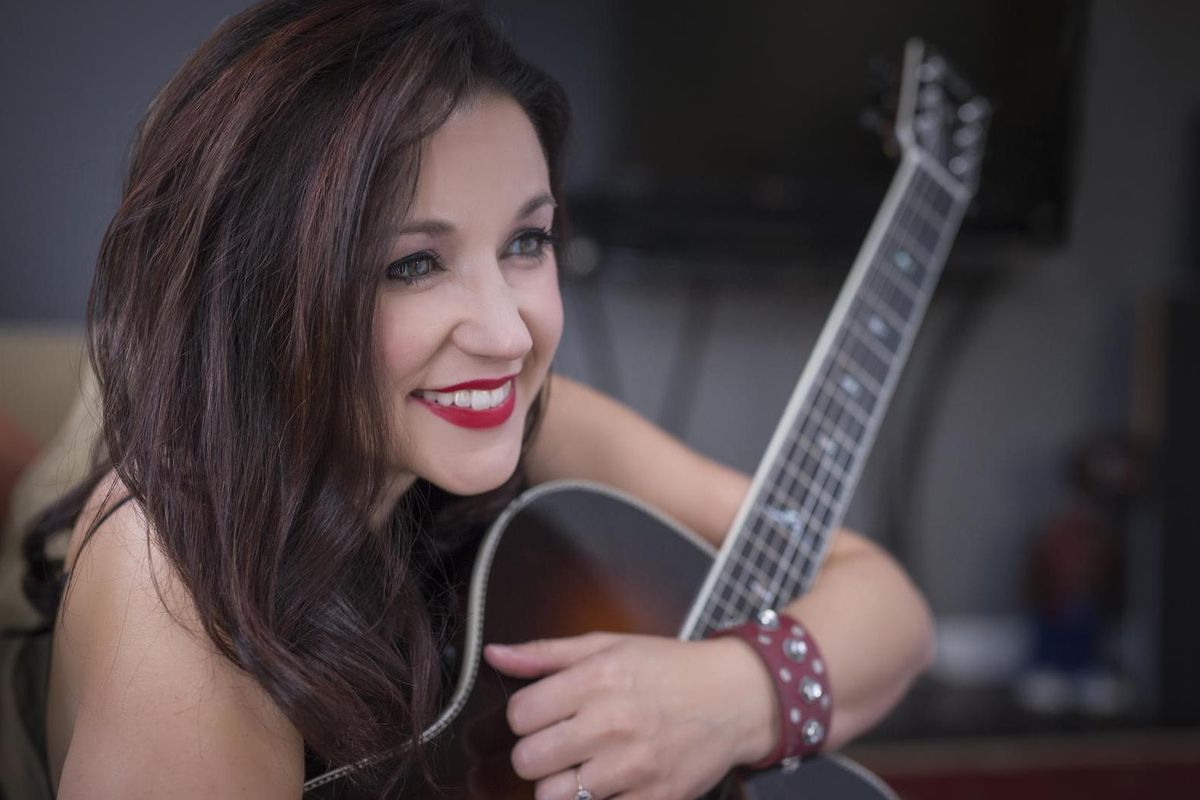 If Carrie Cunningham's sixth grade self could see her perform now, confident as she moves across the stage, she'd be amazed.
In her first solo performance during a middle school Christmas concert in Spokane, the country singer/songwriter was so nervous she had to take off her glasses, leaving her "blind as a bat," so she couldn't see the audience.
"I still remember the blurry bodies and the nervousness to this day," she said in an email.
Present-day Cunningham, her nerves long left in the past, and her band (drummer Lalo Esparza, bassist Randy Gerhart, keyboardist Nathan Olsen and guitarist Gabriel Trees) will perform a mix of original tunes and covers Sunday at Arbor Crest Winery as part of the winery's summer concert series.
Cunningham listened to everything from Barbara Mandrell, Kenny Rogers and Donna Summer to Diana Ross, Benny Goodman and Luciano Pavarotti growing up, played in a blues band and sang with the Spokane Symphony Chorale.
It wasn't until the Nebraska native heard Shania Twain and Garth Brooks that she turned her attention to country music.
"Shania had the bold sexiness and Garth had the amazing songs," she said. "They both had the stage performance that everyone looked up to. It was intriguing and spoke to me."
Cunningham began writing her own music in the '90s and released her latest EP, "Secrets," earlier this year.
The title track will appear in "Rose," a movie starring Cybill Shepherd and James Brolin, later this year.
Each song, especially "Whiskey Kisses," plays like a story, a quality that stems from Cunningham's nature as an empath and a visual person.
"If I can see the movie in my head, coming from my song, then that's how I will write it…" she said. "My ideas come from everywhere. I am always picking up ideas from listening to people talk or things I see and feel."
Cunningham also explores this side of her as a songwriter, often traveling to Nashville for writing appointments with local musicians, including Americana artist Jim Callahan and country artist Megan Barker.
She also frequently visits Nashville for publisher meetings, shows, networking and recording.
"If you want to be even comparable to a Nashville star, then you need to record there," she said. "You can't get a Nashville sound here in the Northwest. It just doesn't happen no matter what people say."
With the Northwest and Nashville music scenes figured out, Cunningham is taking on a new one after her husband's job transferred them to sunny California.
"It was supposed to be Nashville… But I believe that I will always be on the path I am suppose to be on," she said. "God doesn't steer us in the wrong direction, we just have to pay attention."
Still unpacking from her move, Cunningham is already hitting the ground running. She and the band will perform multiple shows Tuesday-July 29 at the North Dakota State Fair then it's back to the Northwest for a show at McIntire Family Park in Hayden on Aug. 3.
She'll be gigging until September, then she'll fly back to Nashville to do what she does best: attend a writers retreat and work on her next album.
"I promised fans two EPs this year," she said. " 'Secrets' is done, now I have to record the other."
---