News > Education
Spokane teachers elect new leadership, oust incumbent President Jenny Rose
Wed., June 7, 2017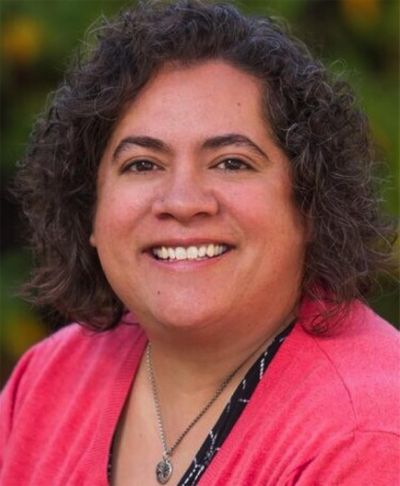 Spokane teachers voted overwhelmingly to elect new union leadership last week in an election plagued with glitches and ineligible ballots.
Katy Henry, a special education and behavioral intervention specialist, received 935 votes, or 74 percent of the total, beating incumbent President Jenny Rose. The election results were finalized by the union's executive board Wednesday.
Incumbent Vice President Debby Chandler lost to Jeremy Shay.
Rose has been the Spokane Education Association president for the last eight years and oversaw two contract negotiations.
Henry believes the election outcome mirrors the national "climate of change."
"I think the members are saying they want a different vision, or a new vision, and they are engaged with that and they are ready for a change," she said.
Henry has been an educator for 19 years, 13 of those in Spokane. She served as the SEA recording secretary for the last four years and has been on two bargaining teams.
She was active in the union during her first job in Mabton. That experience inspired her to stay involved in unions throughout her career, she said.
The election was marred by confusion after the first round of electronic voting didn't comply with federal union laws.
According to Rose, roughly 1,600 members didn't receive the email containing the link to vote.
Those problems prompted the Washington Education Association to oversee a paper ballot vote, said WEA Spokesman Rich Wood.
Even with the paper system, about 30 percent of the schools that sent in ballots did not have their ballots counted, Rose said.
"There was a very strict process in place to ensure that the ballots were counted accurately," Wood said. "There were some that didn't follow that process."
It's unusual for the WEA to oversee local union elections, Wood said.
Still, even if those ballots had been eligible, Rose doesn't think she would have won the election. When asked why she lost by such a large margin Rose said she didn't know.
"Nobody has said anything to me," she said. "I've asked, but nobody has been willing to tell me."
Rose heard reports of her campaign materials being torn off staff room walls and her posters being covered or turned upside down, she said.
"I don't know what was going on but I just know that it probably wasn't the cleanest campaign," she said.
Henry said she didn't know how to respond to Rose's concerns. Some of her campaign materials were also covered or removed, she said.
Henry's primary goal as president, at least initially, will be to encourage member participation and buy-in, she said. Over the last two years she's seen a groundswell in member interest and engagement.
"The big focus for me will be engaging more of the members so we have multiple voices at the table," she said.
Additionally, she hopes to increase communication with the community and "establish positive working relationships just in the regular day-to-day."
Rose was president during last year's contract negotiations that led to a three-year contract. The contract will increase teacher salaries by 3.5 percent in 2016-2017, 3 percent in 2017-2018 and 2.5 percent in 2018-2019.
Prior to that, the SEA threatened a strike at the beginning of the 2015 school year. That led to a one-year teacher contract.
In May 2015, Rose oversaw a one-day walkout in protest of the Legislature not fully funding basic education. Rose said she plans to return to the classroom. Prior to becoming SEA president she was a third grade teacher.
During those negotiations, Henry said progress was made and that the union was "able to move much closer to what the members wanted to see."
The SEA presidency is a full-time job and SEA presidents are placed on leave for the duration of their term.
Their salary is paid by member dues and is commensurate to what they would make as a teacher in the district, plus an additional $1,000 per month. The SEA has about 3,200 members.
Local journalism is essential.
Give directly to The Spokesman-Review's Northwest Passages community forums series -- which helps to offset the costs of several reporter and editor positions at the newspaper -- by using the easy options below. Gifts processed in this system are not tax deductible, but are predominately used to help meet the local financial requirements needed to receive national matching-grant funds.
Subscribe to the Coronavirus newsletter
Get the day's latest Coronavirus news delivered to your inbox by subscribing to our newsletter.
---