News > Crime/Public Safety
Donna Perry's attorney rips state's evidence as triple murder trial begins
UPDATED: Fri., June 9, 2017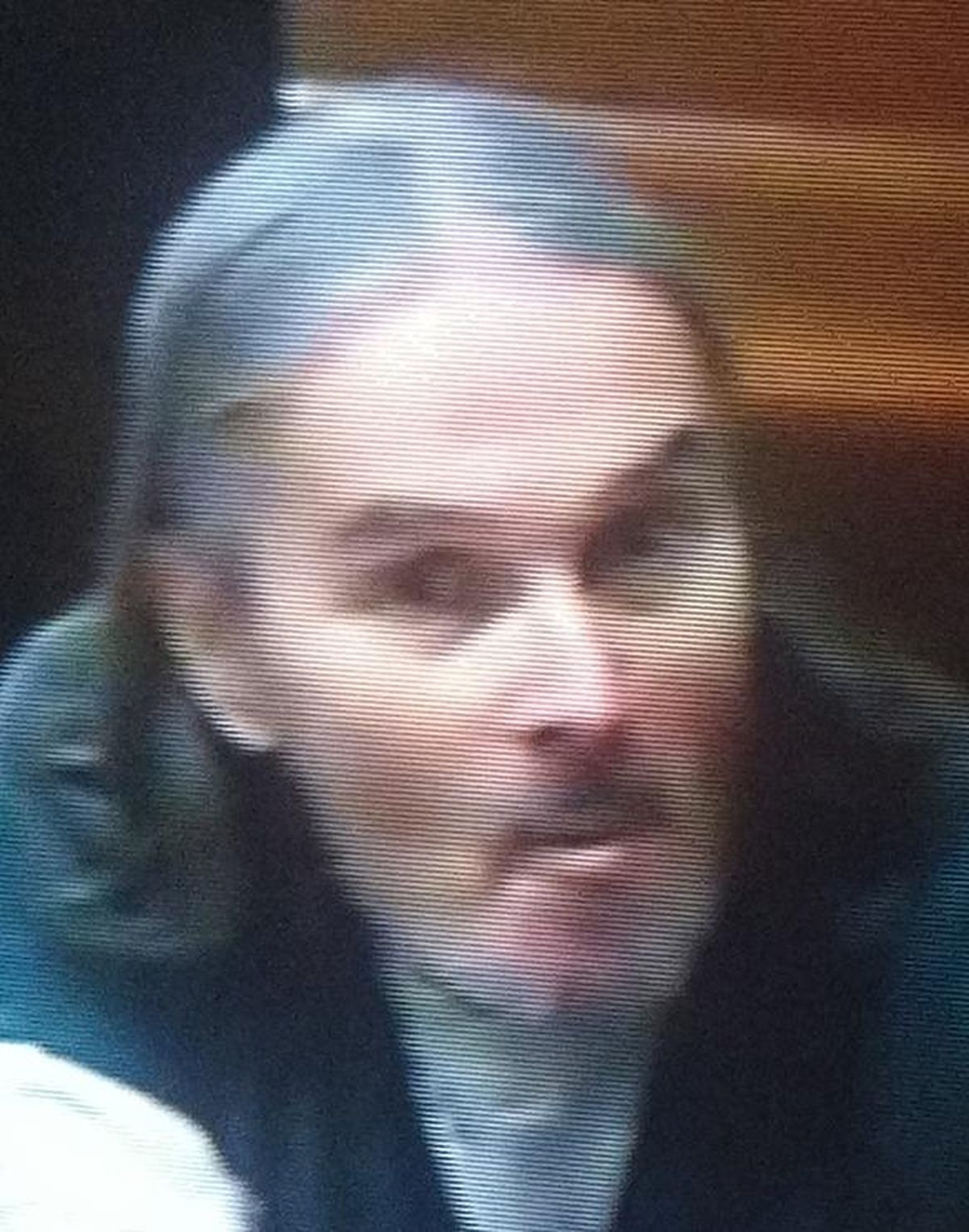 Donna R. Perry, aka Douglas R. Perry, appeared in court Tuesday, March 18, 2014, on three charges of murder. (Nina Culver / The Spokesman-Review)
A defense attorney Friday opened the triple-murder trial of his transgender client with a ripping critique of the case brought by Spokane County prosecutors, saying the evidence showed only that 65-year-old Donna R. Perry had frequent contacts with prostitutes some 27 years ago.
In his opening statement for the trial, which is expected to last three weeks, Pat Donahue said DNA evidence linking Perry to evidence collected from the killing of three prostitutes could easily be explained away as coincidence.
"The evidence in this case will not show that Ms. Donna Perry killed anyone," Donahue said. Prosecutors "will show they found her DNA in her community and now they are trying to hang three old murders on her."
Deputy Spokane County Prosecutor Sharon Hedlund, meanwhile, opened her case with intriguing new details: All three murder victims –Yolanda A. Sapp, Nickie I. Lowe and Kathleen A. Brisbois – knew each other and lived in the same Spokane motel, where the renters paid in cash and were responsible for cleaning up their own rooms.
Sapp, 26, Lowe, 34, and Brisbois, 38, "were acquaintances. They haunted the streets of East Sprague," Hedlund said. "They were also connected in death. Each was shot with a small-caliber weapon. Each was transported to the banks of the Spokane River where their bodies were dumped like trash."
Donahue said Perry – who was Douglas R. Perry in the 1990s – had many interactions with prostitutes at the time and lived with one, Clairann Galloway, who worked the same streets and knew all three murder victims. Galloway recently died.
The DNA links are "evidence that we don't contest," Donahue said. "It will simply confirm what Ms. Perry told the detectives: that she and her girlfriend frequented the area."
Donahue also tried to cast doubt about the thumbprint from the bottle of lubricant that was found in Lowe's bag.
That bag was "dug out of a dumpster … more than a mile away from where Ms. Lowe's body was found," he said. "More than two decades later, the state cherry-picks evidence that puts Ms. Perry in the middle to make it all fit."
Both attorneys described an absolutely horrible time to be working the streets in Spokane. Prostitutes began disappearing at an alarming rate as law enforcement officials faced pressure to solve the growing number of killings.
"What a terrifying situation it was for Ms. Sapp, Ms. Lowe and Ms. Brisbois," Donahue said. "These women were scared. You could see the fear in their eyes when (investigators) talked to them on the street."
Investigators always believed that a serial killer targeted the three women. All died under similar circumstances, the killer made no effort to conceal their bodies and each was found within about a month of each other in early 1990.
Police initially looked at Robert L. Yates Jr., who pleaded guilty in 2000 to killing 13 prostitutes. But Hedlund said records showed that Yates was stationed in Germany in the U.S. Army at the time.
The three 1990 cases went cold until 2012, when Perry was convicted in a federal case of being a felon in possession of a firearm. When she submitted her DNA to the national database, the three unsolved cases came roaring back to life.
"In prison, (Perry) bragged about killing women and dumping them in a similar manner," Hedlund said. "You'll hear during the course of this trial that Mr. Perry became Ms. Perry to end this type of violence."
Donahue disputed the theory that Perry had the gender reassignment surgery in 2000 to somehow end the actions of a serial killer.
"Donna and Douglas are the same person," Donahue said. The state will try to show the surgery was "an attempt to conceal her identity. But the evidence will show exactly the opposite."
In explaining her background, Donahue said Perry was "raped and beaten" by her father from ages 4 to 7. "You will hear about how the abuse only stopped when her father died," he said.
The trial, before Superior Court Judge Michael Price, will also feature a taped interview in which Perry denies killing the three prostitutes but said: "I have no idea whether (Douglas) did or didn't," referring to herself before her gender-reassignment surgery.
Donahue told the jury of 10 men and five women, three of whom are alternates, that the state also will try to prove its case with the help of a jailhouse snitch, who spent time with Perry in a federal Texas prison that houses inmates with mental problems.
"We simply ask you to hold the state to their burden," Donahue said, "and return the only three verdicts that are warranted in this case: not guilty, not guilty and not guilty."
Local journalism is essential.
Give directly to The Spokesman-Review's Northwest Passages community forums series -- which helps to offset the costs of several reporter and editor positions at the newspaper -- by using the easy options below. Gifts processed in this system are not tax deductible, but are predominately used to help meet the local financial requirements needed to receive national matching-grant funds.
Subscribe now to get breaking news alerts in your email inbox
Get breaking news delivered to your inbox as it happens.
---