This column reflects the opinion of the writer. To learn about the differences between a news story and an opinion column, click here
Opinion > Column
Doug Clark: Chilling movie was no place for children
UPDATED: Wed., March 1, 2017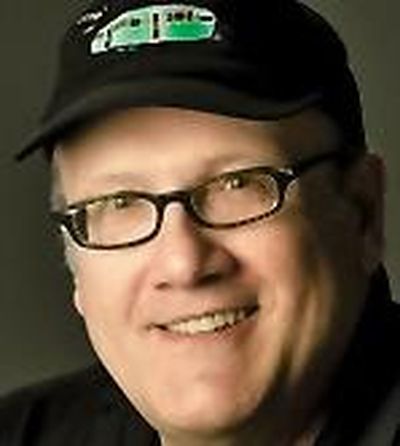 I saw something frightening inside Spokane's River Park Square cinemas last weekend.
Chilled me to the bone, in fact.
Oh, yeah. The movie was damned scary, too.
My lovely wife, Sherry, and I went to a showing of "Get Out," an edge-of-your-seat thrill ride that has received a near 100-percent rating on the Rotten Tomatoes website, which is highly unusual.
Also highly unusual was that Sherry cheerfully agreed to see "Get Out" even though she's never been a lover of movies that fall into the ultra-tense and scarifying genre. Sherry appreciates more sensitive films that explore things like the nature of life and man/woman relationships.
Whereas movies that involve blood splatters, zombie apocalypse, psychopathic killers, space aliens or gang warfare are my cinematic wheelhouse.
But the more Sherry learned about "Get Out," the more it intrigued her.
By Hollywood standards, this flick was shot for lunch money, less than $5 million. Yet it raked in an impressive $30.5 million in its opening weekend.
This is due to a number of things: brilliant acting, excellent directing and a solid script.
As "out there" as the storyline may be, "Get Out" has that all-important air of believability.
Verisimilitude, I think it's called.
Don't worry. I won't give away the farm by revealing too much. (Although I'll never look at a blue china teacup the same way ever again.)
Let's just say that "Get Out" is an interracial love story gone terribly awry. Similar, in a way, to how "Rosemary's Baby" celebrated motherhood.
Though high in creep factor, "Get Out" also has enough comedic content to keep viewers off balance.
It's weird. It's disturbing. There is racism and violence and some really bloody scenes.
"Get Out" is obviously a movie for adults, which explains the "R" rating it carries.
And so when the last bit of scariness ended and the credits began to roll, Sherry and I stood to leave, and …
Gasped at the most shocking thing we'd seen since taking our seats.
There down a row sat a woman with several little kids ranging in age from probably 6 to 8.
My blood boiled. Sherry uttered a disgusted moan.
We both thought the same thing: Who brings impressionable young children to a movie like this?
True, that "R" (for restricted) rating has a loophole. Tickets aren't supposed to be sold to anyone under 17 unless accompanied by an adult.
Sadly, nowhere does it indicate how wise the adult should be.
I'm no activist. I'm not going to get on my soapbox to demand better movie house policing.
What I'm for is just plain old common sense.
Every adult should know better than to expose young children to age-inappropriate material.
Kids grow up way too fast as it is.
"The Lego Batman Movie" was playing down the hall. That's a perfectly fine movie for all ages.
For a moment I had this crazy notion. I fantasized about standing on my seat and shouting out the theme to what I'd just seen:
"Get Out!! Get Ouuutttt!!!"
Of course, with the movie over it was a little late for that to do any good.
Besides, we all know how society works. I'd wind up being the one to get kicked out for scaring the children.
---
---
Subscribe and login to the Spokesman-Review to read and comment on this story