What would happen if every woman in Spokane went on strike Wednesday?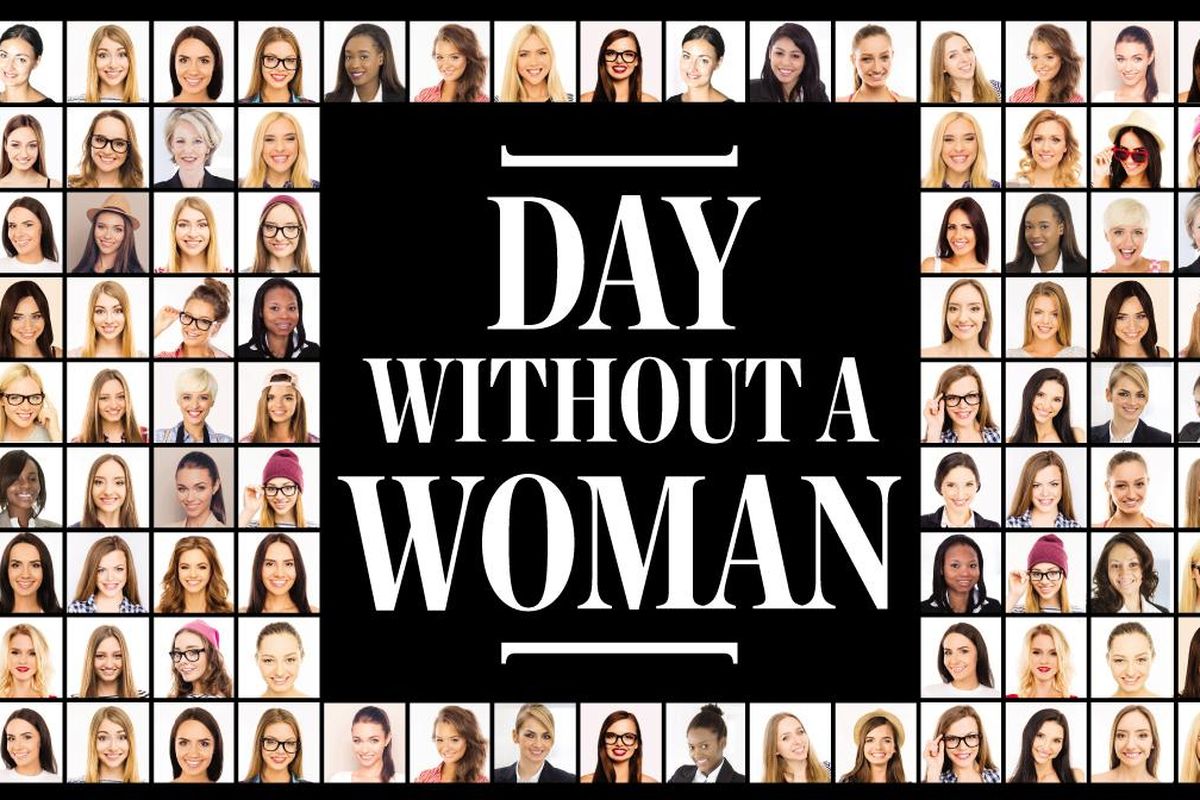 What would happen if every woman in Spokane went on strike Wednesday?
That's the question posed by the Day Without a Woman, a general strike on International Women's Day designed to showcase the importance of the work women do.
It's organized by the same group that held the Women's March on Washington, and it encourages women to strike for the day, shop only at women-owned businesses or wear red in solidarity.
In Alexandria, Virginia, so many teachers requested the day off that school officials decided to cancel classes for the day.
In Spokane, many groups opted for solidarity rather than striking. Spokane's National Organization for Women chapter didn't organize anything formal, president Amanda Mansfield said, but the group has posted on Facebook about supporting women-owned businesses, which include Neato Burrito, The Garland Theater, Carousel Vintage Clothing and Boots Bakery.
"We're hopeful that we can still help people feel engaged and feel active by giving them these other things to do," she said.
Organizers of the Women's March on Spokane had a similar sentiment.
"Women make up a significant part of the serving workforce and are the primary caretakers of children, the sick, elderly, and others, both paid and unpaid. Most of us simply cannot take the day off – there is no such thing as a day off," the post said.
The discussion got us wondering: What would our region look like if every woman did decide not to come to work for a day?
For one, you wouldn't be reading this story, as your faithful correspondent would still be at home in her pajamas. Roughly half of our copy editors would stay home as well, making for a rushed and likely typo-laden newspaper.
So many teachers are female that schools would be forced to close, Spokane Public Schools Superintendent Shelley Reddinger said.
"It would be difficult to operate school if we didn't have the majority of our workforce here," she said.
Kindergartners would be especially hard hit. The district has only two male kindergarten teachers out of 99, spokesman Kevin Morrison said.
State data shows about 2,400 students enrolled in district kindergarten as of October, so with nearly all of their teachers absent, Spokane would be overrun with more than 2,000 energetic 5- and 6-year-olds.
"It would be ugly," Morrison said.
And when some of those children inevitably got injured, they'd be hard-pressed to find care. Women make up about 75 percent of health care practitioners, including doctors and nurses, as well as 88 percent of health care support occupations, according to 2016 data from the Bureau of Labor Statistics.
If every woman walked out of Providence and Rockwood, the region's hospitals would be down to a handful of overwhelmed surgeons, X-ray technicians and nurses.
People seeking public health care wouldn't fare much better. The Spokane Regional Health District's disease prevention response team is 95 percent female, so epidemiologists and community health workers would be gone. A day without women would be the perfect day for mumps to make the comeback it has been desperately trying to make since December.
The health district's opioid treatment clinic is staffed 88 percent by women and distributes methadone to hundreds of people in recovery every day. With women off the job, they'd have trouble serving their daily batch of clients.
"There would be a lot of really grumpy people that would be having withdrawal," health district spokeswoman Kim Papich said.
Between people in withdrawal and unsupervised kindergartners, it wouldn't be surprising if the police had a heavier caseload than normal. That would turn out OK: Spokane's police department, like most, is overwhelmingly male, though the percentage goes down if you include support jobs like 911 dispatchers and civilian department staff.
But if officers ended up arresting anybody, the court system would be backlogged. All three municipal court judges, half of the county's eight district court judges and five of 12 superior court judges are women. With everyone off the bench, people would languish in jail for longer. If they needed mental health care while waiting, that might be hard too, as the mental health care manager for the jail is also a woman.
If this turn of events called for urgent City Council action, Spokane would be out of luck. Its council is majority female, so a quorum would be impossible.
Retail and service jobs might not be hit as hard as stereotypes would suggest. Food service workers nationwide are about 53 percent female, the BLS says, so your male server would be working extra hard to earn his tips. Food would still get to restaurants and stores, since truckers and other transportation jobs are overwhelmingly male.
Mansfield, the NOW president, said she knew many women weren't able to take the day off, often because they're low-income or single parents.
The lack of participation locally "is a testament to how many hats women wear. Women don't have the luxury of not going to work for fear of getting fired," she said.
Many women in care and service-oriented jobs felt they owed it to other women to work Wednesday. Shauna Douglass-Parkin, an acupuncturist and clinic owner, said she's wearing red in solidarity with others who are striking.
"As a medical provider, I'm compelled to remain open for my patients tomorrow who are counting on me to be here," she wrote in an email.
Danielle Boucher, a child care provider at Bright Futures Academy, said skipping work would just make life harder for moms who count on her.
"Although I see how the strike is important, we must do what is right for women and that means working," she wrote.
---