Sports > Seattle Mariners
Grip on Sports: What do we do for the next three days without NCAA games to fill our time?
Mon., March 20, 2017, 8:17 a.m. A GRIP ON SPORTS • Mondays are the worst. The Monday after the first NCAA basketball tournament weekend? The worst of the worst. If today wasn't the first day of spring, you could just throw it in the dustbin and move on to Tuesday. Read on.
••••••••••
• Let's do it. Skip today. There's nothing going on in the world of sports that makes us have to be up and about today. Let's all just go back to bed and wake up on Thursday.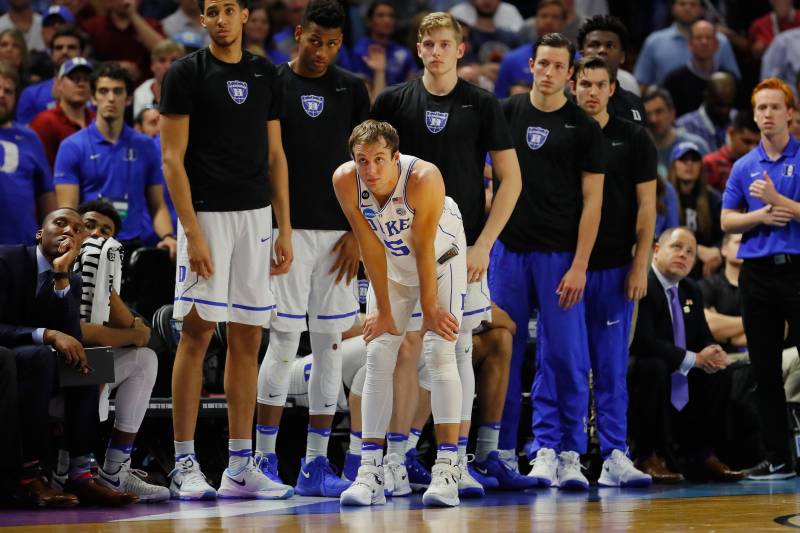 I know. It isn't possible. Life has to be lived.
But what is life without NCAA tournament games? An empty, hollow shell, that's what.
We do have our memories, though.
Memories of Duke losing in what basically was a road game. Of North Carolina winning, meaning the ACC – the SEC of basketball if, you know, the SEC actually played basketball – has just one team in the Sweet Sixteen. That's the same number as the WCC.
Memories of UCLA seemingly making every second-half shot. Of USC missing every one in the final couple minutes.
Memories of the guys in the striped shirts deciding the contact between UNC's Joel Berry and an Arkansas player wasn't enough for a whistle. And neither were his extra couple steps.
What we don't have are games tonight. Or tomorrow night. Or the night after that. Three nights in the wilderness.
What do we do?
• We get ready, that's what. Study the brackets. Check out the scouting reports. Prep like we've never prepped before.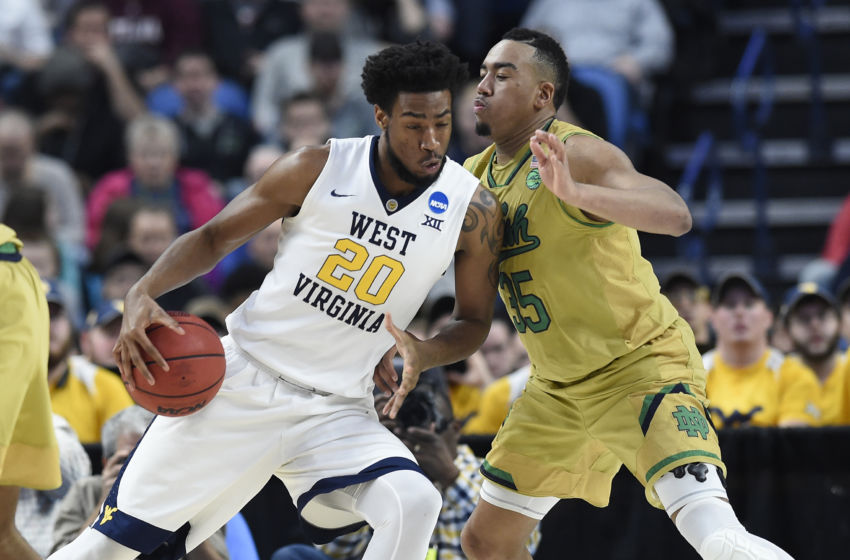 By Thursday we should all know the perfect angle to set the television set as to avoid the late afternoon sun. The Zag game is starting at 4:39 p.m., which is, this time of year, a couple of hours before sunset and, every time of the year, about 20 minutes before quitting time.
Even the most clueless of bosses – ya, I'm talking about yours – will have figured out by Thursday something is going on at 4:30, so trying to fake an illness after lunch probably isn't going to work.
So this calls for some serious planning. And some help. Being a full-service column, I promise I'll try to come up with some sort of plan between now and Thursday to help you out.
No promises, but I'm thinking of some sort of phony city-wide political protest that even your boss will want to get behind. Against potholes or telemarketers or something.
Or maybe we can get the mayor to declare a citywide holiday or something. I'll let you know what I work out.
•••
Gonzaga: The Zags are back in the Sweet Sixteen. Again. Jim Meehan has the story on how winning two games in the tournament is becoming routine. … The Zag women didn't get past the first round this season. Jim Allen follows up on their loss to Oklahoma. … The baseball team swept a weekend series from Pacific.
WSU: The University of Washington fired longtime basketball coach Lorenzo Romar last week. Yesterday athletic director Jennifer Cohen announced her new coach. It's longtime Syracuse assistant Mike Hopkins. I bet that really moved your excitement meter. … Oregon moved on to the Sweet Sixteen with a 75-72 win over Rhode Island. It took a rally and a motivational speech. … UCLA moved on to the Sweet Sixteen with a 79-67 win over Cincinnati. It took a near-perfect second half. … USC fell a game short of the Sweet Sixteen with an 82-78 loss to Baylor. At least it didn't include a controversial call. … Arizona will face Xavier in the Sweet Sixteen.
EWU and Idaho: Once again the Eagles and the Vandals are meeting in women's basketball. Eastern will host tonight's WBI game. Jim Allen will be there. And he's here with an advance.
CCS: For the first time in more than 30 years, the Sasquatch women have won the NWAC championship. They defeated Walla Walla 76-73 in overtime last night to win their first title since 1984.
Chiefs: The WHL season is over. Spokane ended it on a winning note, getting past Portland 7-2 on the road.
Mariners: There was no rally Sunday, with the Rangers holding off the M's 3-2. … There were roster moves, as will be the norm nearly every day now until the season begins in a couple weeks. … James Paxton is trying to fine-tune some things. … Leonys Martin is trying to figure out his new swing. … Tony Zych is trying to get healthy. … A fan feature from spring training. How cute.
Seahawks: What would life be without some Marshawn Lynch news?
Sounders: The first order of business, time-wise, was to celebrate last year's MLS title. But the first order of business, importance-wise, was to get a win. The Sounders did both yesterday, the latter 3-1 over the visiting New York Red Bulls.
•••
• Got a good idea how to get out of work early Thursday? Keep it to yourself. You share and everyone will try it. And someone will get wise. Until later …
Subscribe to the sports newsletter
Get the day's top sports headlines and breaking news delivered to your inbox by subscribing here.
You have been successfully subscribed!
There was a problem subscribing you to the newsletter. Double check your email and try again, or email
webteam@spokesman.com
---
Subscribe and login to the Spokesman-Review to read and comment on this story