News > ID Government
Bill threatening Idaho transit systems introduced, then killed
March 23, 2017 Updated Thu., March 23, 2017 at 10:51 p.m.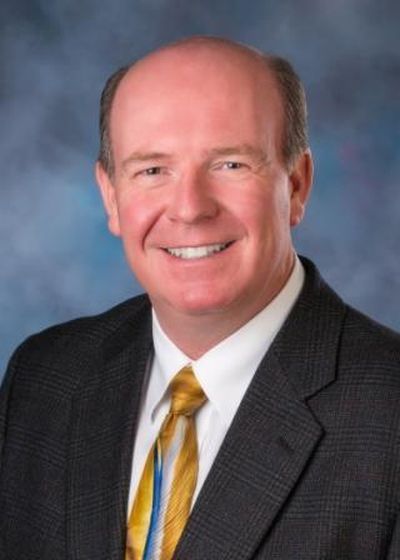 BOISE – An influential Southern Idaho lawmaker introduced last-minute legislation Thursday that would have undermined regional transit authorities around the state, including CityLink in North Idaho, but by the end of the day, the bill was dead.
House Majority Leader Mike Moyle, R-Star, pushed the bill in the House Ways and Means Committee early in the morning, to prevent highway districts and other government entities, other than cities or counties, from participating in or contributing to regional transportation authorities.
Moyle said he believes highway districts shouldn't ever be involved in mass transit. "That's not a function of highways," he told the committee. "Highway districts take care of highways. They don't go out and fund buses. That, quite frankly, I think is not their job."
Current law allows "counties, cities, highway districts and other governmental entities" to enter into cooperative agreements with regional transportation authorities and contribute funds at their discretion, if they choose to. Moyle's bill would remove "highway districts and other government entities" from that law, leaving only counties and cities.
"I firmly believe when I pay my registration fees for my vehicles, they oughta go on roads, not buses," Moyle said.
But in Ada County, the Ada County Highway District's CommuterRide program is one of the busiest bus systems in the state. Regional transportation authorities in Idaho include Valley Regional Transit, which operates the ValleyRide bus system in Ada and Canyon counties; the Targhee Regional Public Transportation Authority, which serves Idaho Falls, Rexburg and Driggs; Pocatello Regional Transit, which serves the Pocatello-Chubbuck area; Mountain Rides in Hailey; CityLink in Benewah and Kootenai counties; and more.
CityLink is a cooperative project that includes the Post Falls Highway District; the Coeur d'Alene Tribe; Kootenai Health; Kootenai County; the Kootenai Metropolitan Planning Organization; and the cities of Hayden, Dalton Gardens, Coeur d'Alene, Huetter and Post Falls.
Democrats on the House Ways and Means Committee objected to Moyle's bill.
"If we can take hundreds and hundreds of people off of driving those highways, won't it make it much more comfortable for those driving those cars?" asked Rep. Ilana Rubel, D-Boise.
House Minority Leader Mat Erpelding, D-Boise, moved to return the proposed bill to Moyle, and with two GOP members of the committee missing at the time, his motion could have passed. But Chairman Robert Anderst, R-Nampa, put Moyle's proposal off to the end of the agenda. By that time, the GOP members had returned, and the bill was introduced on a straight party-line vote.
Erpelding said afterward that he worried about the bill's impact on existing transit systems around the state.
"The overall infrastructure piece includes transit, opportunities for pedestrians to safely get from point A to point B, and roads," Erpelding said. "So it's a very myopic view to say we're only going to look at roads, and we're not going to look at transit as a solution. … It seems like an 1800s view."
Several hours after the bill was introduced, House Speaker Scott Bedke referred it back to the Ways and Means Committee, a leadership-controlled panel, rather than assigning it to a germane committee for a possible hearing. Asked about it, Bedke said, "That means that it's out in the public domain for recreational reading purposes."
But, he said, it won't proceed any further.
Local journalism is essential.
Give directly to The Spokesman-Review's Northwest Passages community forums series -- which helps to offset the costs of several reporter and editor positions at the newspaper -- by using the easy options below. Gifts processed in this system are not tax deductible, but are predominately used to help meet the local financial requirements needed to receive national matching-grant funds.
Subscribe now to get breaking news alerts in your email inbox
Get breaking news delivered to your inbox as it happens.
---