A&E > Stage
Comedian Louie Anderson focuses on the 'F words': food, family, fat and over fifty
Fri., March 24, 2017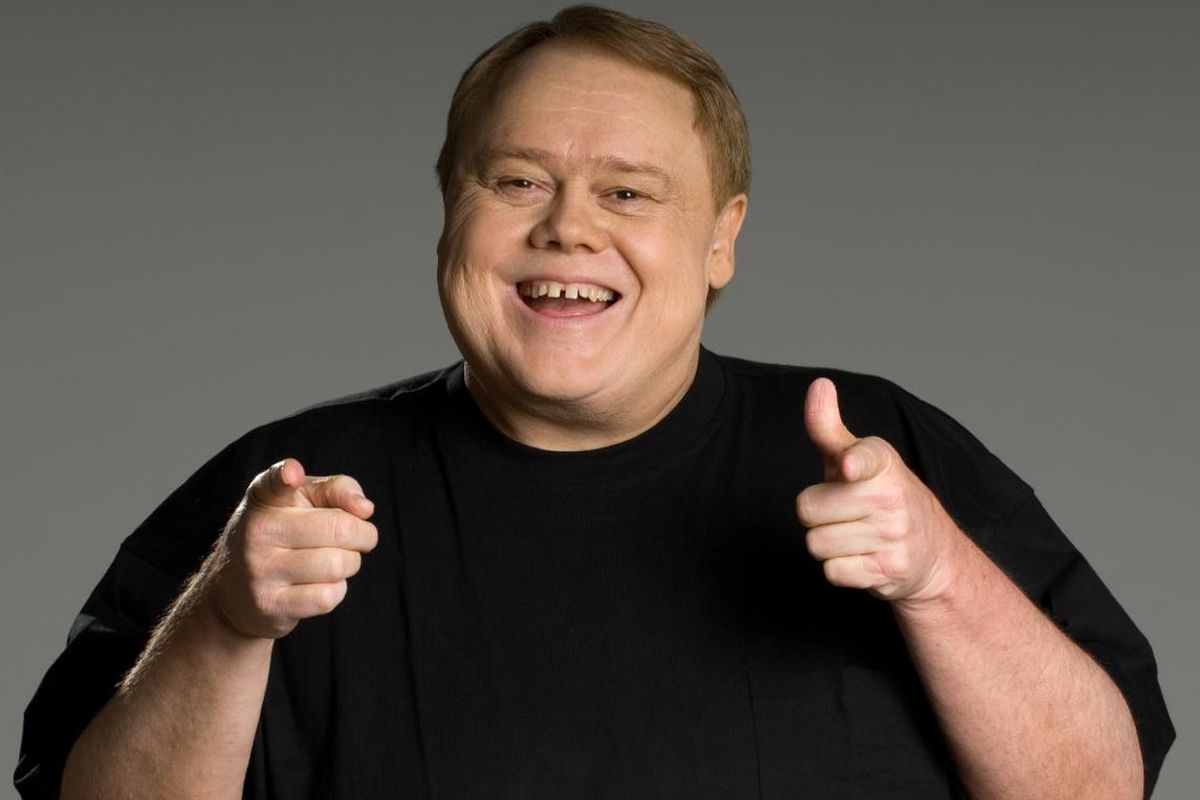 Comedian Louie Anderson brings his comedy routine to the Bing Crosby Theater on March 30.
Louie Anderson is now an Emmy-winning actor, thanks to his role as Christine Baskets on the FX comedy "Baskets," with Zach Galifianakis.
But he's still what he's always been: a stand-up comedian who has mined his personal life for a gentle brand of comedy that's made audiences laugh for nearly 40 years. On Thursday, he'll bring his act to Spokane.
Since making his television debut on "The Tonight Show" with Johnny Carson in 1984, the St. Paul-born Anderson has created an Emmy-winning Saturday morning kids show ("Life With Louie"), appeared in movies ("The Wrong Guys," "Coming to America"), written three books, hosted "The Family Feud" and appeared on dozens of television shows.
After 38 years in comedy, Anderson's show remains good clean fun. In a recent telephone interview, he joked that his act features on "all the F words": food, family, fat and over fifty.
Family-friendly or not, Anderson said he believes his comedy has become more fearless in recent years.
"I'm a little better stand-up because I want the very most out of what I'm doing that night, and I want the audience to experience the highest level of what I do," he said. "I want them to forget their troubles, really. That's why I do stand-up.
"It still invigorates me. It still makes me sing inside."
He credits some of this newfound fearlessness to his stint on the reality show "Splash" in 2013. Although he lasted only five weeks on the celebrity high-dive series, it made an impression. "I said, 'If I could do this, why could I not do this with everything?' Why not go to the highest peak, and head first or feet first, jump in," he said. "I guess I'm jumping in with both feet."
He later added, "I've put a couple platforms in my stand-up to do some diving."
That fearlessness, too, has allowed him to don a dress and become Christine Baskets.
His work in "Baskets" is no mere joke, no Monty Pythonesque use of a man in a woman's clothes for comic effect. Using his mother and five sisters as his template, Anderson has helped make this character seem real.
As Vanity Fair wrote in 2016, "… Jeffry Tambor's excellent, award-winning work as Maura (in 'Transparent'), a character undergoing gender transition, is, of course, largely about that transition, particularly in the first season. On 'Orange Is the New Black,' Laverne Cox has explored other aspects of the trans experience, including life pre- and post-transition. In the original 'Hairspray,' famous drag queen Divine pushes the boundaries of traditional femininity and motherhood in a specific and transgressive way. But Anderson as Christine is almost beyond gender."
For Anderson, the goal of his portrayal is to disappear into the character, so we don't see Louie Anderson. "You're left with my mom and these other people that I've met in my life."
It seems he's achieved his goal; the Academy of Television Arts & Sciences awarded him with the primetime Emmy Award for best supporting actor in September.
"The idea of me, first year out, winning in this little show that we love, playing an homage to my mom, it was almost like, 'Wow, how lucky am I? How lucky is Louie?' " he said. "Then when I won it, I was thrilled for my mom. For me, too, but really thrilled for my mom. The hard life she had, the wonderful mother she was. Because of her nuance and all those things, that played such a big part of that part being so real."
The success of "Baskets" is bringing out a new fan base that thrills him. He's had families approach him in airports and tell him how much they love the show. Others will squeeze him by the arm and say, "Hey, tell Christine I said hi."
"I'm glad my fans have stuck by me, and I love my new 'Baskets' fans," he said. "That's a whole new world for me. It's really funny because whole families are showing up. People watch it with their kids, which I go, 'Wow, cool.' That really surprised me."
He's quick to point out that Christine is not 100 percent his mother. "My mother was never that mean."
Of course, Anderson famously has been using comedy to tell his family's story for decades. He was the 10th of 11 children born to an adoring mother and an alcoholic father who had a mean streak. Those experiences still flavor his comedy.
"Just recently I've been discovering bits I didn't have in me," he said. "So people say they're worried about (President) Trump and they'll say, 'Aren't you worried about Trump?' And I say no, because my dad once kept us up from midnight til 6 a.m. because somebody left the butter out. They always laugh because they understand how absurd it is. But my dad was like that and he got stuck on things. It's been wonderful fodder for me."
He then breaks into song, "Hello fodder, hello mother. I can never not do that when I hear fodder."
Ultimately, he said, his show is about love.
"This part of my life is about celebrating the people I love, in my family especially, even dear old mean dad," he said, adding, "I never admitted I left the butter out, by the way. He wanted me to, but I wouldn't do it."
Local journalism is essential.
Give directly to The Spokesman-Review's Northwest Passages community forums series -- which helps to offset the costs of several reporter and editor positions at the newspaper -- by using the easy options below. Gifts processed in this system are not tax deductible, but are predominately used to help meet the local financial requirements needed to receive national matching-grant funds.
Subscribe to the Spokane7 email newsletter
Get the day's top entertainment headlines delivered to your inbox every morning.
---