A&E
Video: Simon Moorby makes an old-fashioned
UPDATED: Wed., May 10, 2017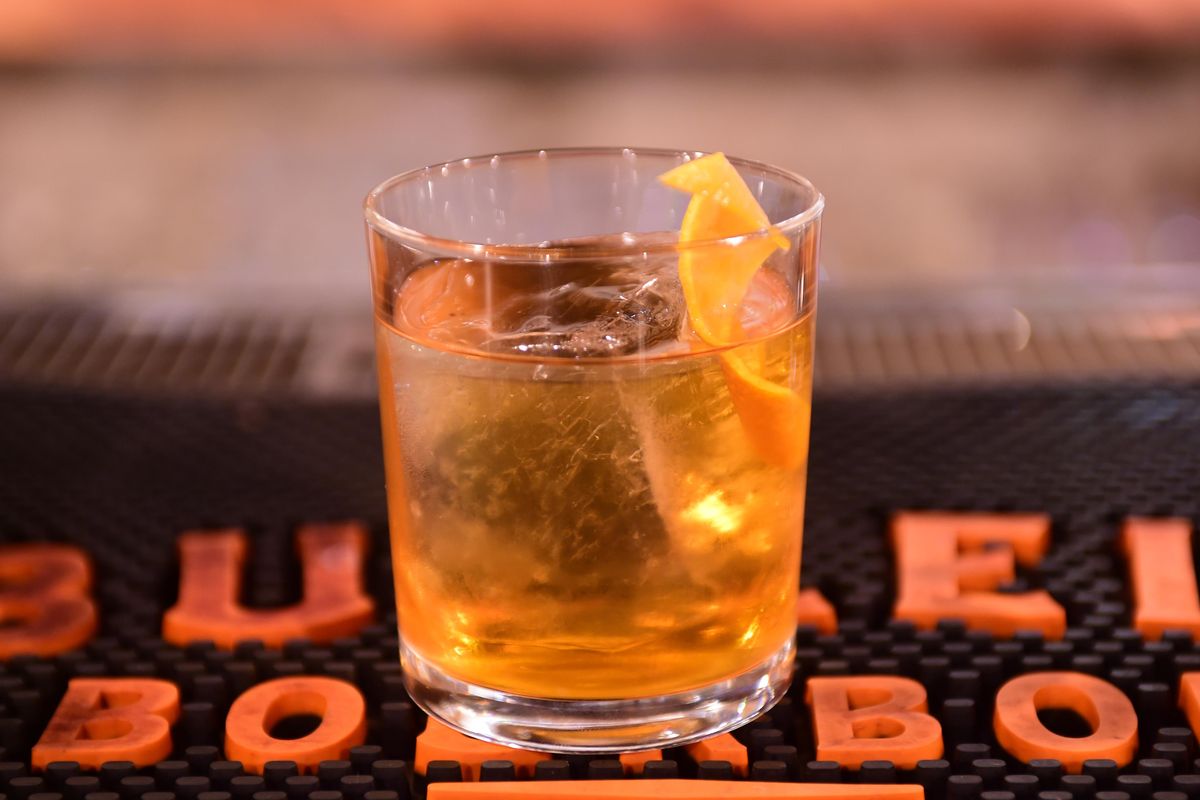 Simon Moorby, bartender at Hogwash Whiskey Den in the Washington Cracker Building, says the old-fashioned is the classic American cocktail because it combines bourbon or whiskey with various flavors to create the perfect taste. Photographed Monday, May 8, 2017. (Jesse Tinsley / The Spokesman-Review)
No muddled orange here. No Luxardo Maraschino-soaked cherry, either.
Simon Moorby is an old-fashioned purist.
He doesn't want bits of fruit floating around in his cocktail. He doesn't want sugar granules collecting in the bottom of a rocks glass.
Adriana Janovich - The Spokesman-Review
When he makes an old-fashioned, this is what he wants: spirits, bitters, simple syrup he makes in-house using a ratio of two parts sugar to one part water because he likes a thicker "not watery" syrup," and a large, clear ice cube.
He carves that cube himself.
As for garnish, he cuts and – this is very important – he trims an orange peel, shaping it into a twist. That's it. That's all he wants. And it's everything.
An old-fashioned is everything.
That is, Moorby said, "It's everything that a cocktail calls for."
Local journalism is essential.
Give directly to The Spokesman-Review's Northwest Passages community forums series -- which helps to offset the costs of several reporter and editor positions at the newspaper -- by using the easy options below. Gifts processed in this system are not tax deductible, but are predominately used to help meet the local financial requirements needed to receive national matching-grant funds.
Subscribe to the Spokane7 email newsletter
Get the day's top entertainment headlines delivered to your inbox every morning.
---