News > Spokane
Risch wants 'traitor' who leaked Russian details identified, McMorris Rodgers calls for Comey testimony
May 16, 2017 Updated Wed., May 17, 2017 at 8:44 a.m.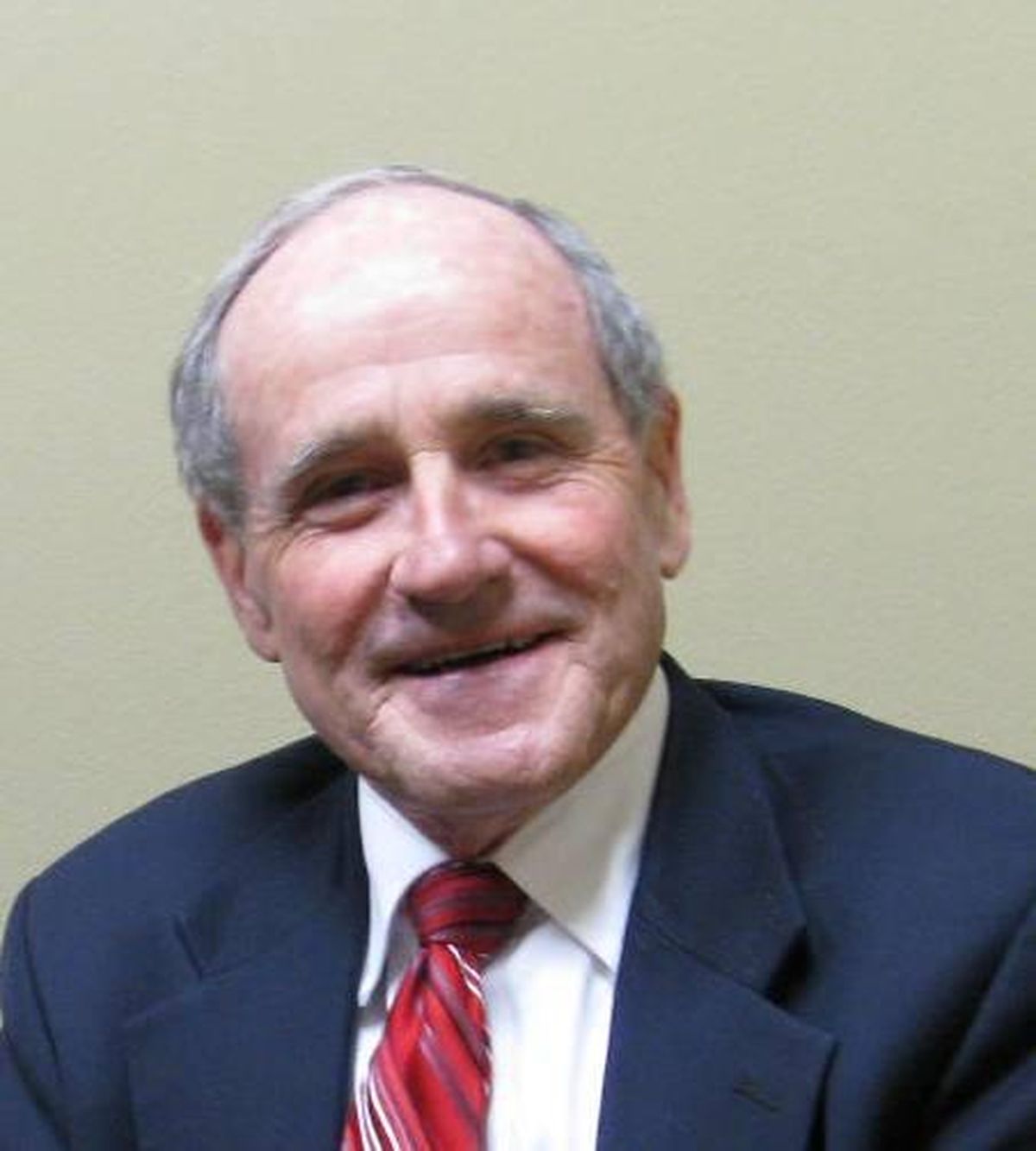 Idaho Sen. Jim Risch (Betsy Z. Russell)
Reports this week deepening President Donald Trump's Russia troubles drew breathless defenses and rebukes from the Inland Northwest's congressional delegation Tuesday.
Idaho Sen. Jim Risch, a member of the Senate intelligence and foreign relations committees, has strongly defended Trump in the midst of the nationwide uproar over reports that he revealed highly classified information to the Russian foreign minister and ambassador in a White House meeting last week. When Risch said Trump had every legal right to disclose information to Russian officials, CNN anchor Wolf Blitzer asked Risch on Tuesday afternoon, "But was it the right thing to do?" "Yes," Risch responded. "Presidents have done this regularly."
Risch, a Republican, told CNN, "There's a weasel here and the weasel is not the president of the United States. It's the traitor who disclosed these facts to the Washington Post. I wish you'd go out and interview the Washington Post and ask 'em to disclose who that is."
Later, on the PBS News Hour, Risch told correspondent John Yang, "The real story here is there's a weasel here. They betrayed their own country, they betrayed their families and their neighbors, and when you disclose classified information … it is an act of treason. It's unfortunate we can't get that person identified, but he or she should be identified and treated as any treasonous person would be."
Risch said, "It's part of this anti-Trump fervor that the national media has, to try to make him look bad every time he turns around. This was a good act that he did, not a bad act. But there was a bad act here. Tell us who did this so we can put him in jail."
But Rep. Cathy McMorris Rodgers, who had been silent on social media about the White House troubles, tweeted late Tuesday that ousted FBI Director James B. Comey should answer Congress' questions about the Russia investigation and whether the president asked him to back off investigations of former national security adviser Michael Flynn.
"Of course Director Comey should testify. I believe an open, transparent government is most effective for the people we represent," McMorris Rodgers, a Republican, wrote.
The congresswoman tweeted the statement after telling reporters on Capitol Hill on Tuesday evening, "I hope there is transparency on this," according to Politico.
Washington Democratic Sen. Patty Murray, who has been a vocal critic of several of the Trump administration's policy plans including changes to drug crime sentencing standards and the House of Representatives' health care proposal, already called for a special investigator to look into the president's ties to Russia following Comey's firing last week.
On Facebook, Murray said Republicans needed to join calls for probes into the leaking of classified information first reported by The Washington Post on Monday.
"At every turn, this Administration is creating chaos and confusion, and it's long past time for every elected official to put politics aside, do what's right for our democracy, and demand answers on behalf of the people and families we represent," she wrote in a Facebook post published Tuesday afternoon, as news broke of Trump's request for Comey to drop an investigation into former national security adviser Michael Flynn recorded in a memo the former director shared with senior officials in the FBI.
A spokesman for Washington Democratic Sen. Maria Cantwell said Tuesday evening she planned to address the recent White House revelations in a floor speech as early as Wednesday.
Lindsay Nothern, spokesman for Idaho Republican Sen. Mike Crapo, said, "Senator Crapo has said he is looking forward to getting to the facts with the three investigations we now have underway with the House and Senate committees and by the FBI."
Idaho 1st District GOP Rep. Raul Labrador told radio host Nate Shelman on 670 KBOI in Boise on Tuesday afternoon that he thinks Trump is doing "a terrific job" and that the problem is his messaging and "using that Twitter account." Labrador said, "I have always said that it would be wise for the president and his advisers to stop using that Twitter account. I think sometimes he makes it more difficult for those good things that he is doing to be celebrated – he steps on his message."
Labrador said he believes Democrats are "just mad about the fact that they lost."
Asked about the latest New York Times report about Trump asking then-FBI Director James Comey to drop his investigation into Trump's former national security adviser, Michael Flynn, Labrador said, "I think he's doing a good job. I think some of these stories, there's no basis in fact for them. I don't know about this particular one. … I have not heard about this. But it's kind of a drip, drip, drip, and I think they just need to be more focused on their message, and I think they're going to be very successful. So far the results are really good. The chaos that is created by some of their communications, it needs to go away a little bit."
Betsy Z. Russell and Kip Hill contributed to this report.
Local journalism is essential.
Give directly to The Spokesman-Review's Northwest Passages community forums series -- which helps to offset the costs of several reporter and editor positions at the newspaper -- by using the easy options below. Gifts processed in this system are not tax deductible, but are predominately used to help meet the local financial requirements needed to receive national matching-grant funds.
Subscribe now to get breaking news alerts in your email inbox
Get breaking news delivered to your inbox as it happens.
---