News > Spokane
Acquitted of assault, former WSU lineman Robert Barber 'hoping to get on with his life and into the NFL'
May 16, 2017 Updated Tue., May 16, 2017 at 10:43 p.m.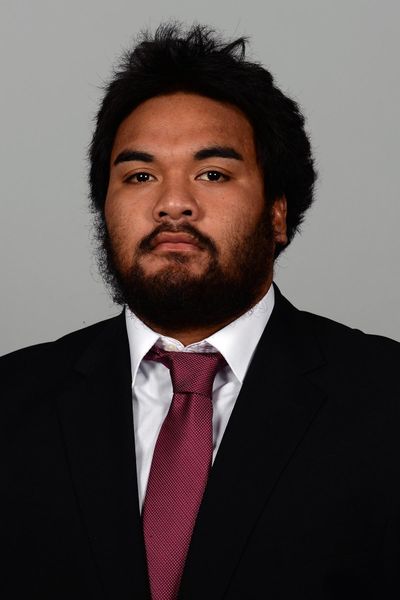 A jury acquitted Robert Barber, a former Washington State University football player, of assaulting another student 10 months ago during a brawl at a backyard party in Pullman.
"Robert and I are just really glad to get this behind him," Barber's attorney, Steve Graham, said in a phone call after the not-guilty verdict was delivered. "He's just hoping to get on with his life and into the NFL."
The trial began Monday morning in Whitman County Superior Court. The jury of seven men and six women took an hour to reach a verdict, the Moscow-Pullman Daily News reported.
The jury could have instead convicted Barber of a lesser assault charge but rejected that, too.
The case originated from a July 23 brawl at a fraternity "live-out" house in Pullman, where Barber and another football player, Toso "T.J." Fehoko, were attending a party.
A brief cellphone video of the fight showed Barber punching WSU student Jackson Raney, who testified in court that he was knocked unconscious and bled from the back of his head after falling to the ground, the Daily News reported.
Raney also said he was highly intoxicated that night and could not recall certain events, and another witness raised questions about who initiated the violence, the Daily News reported.
"There's more to that night than just that nine-second video," Graham said. "I think the jury realized why (Barber) did what he did."
Barber and Fehoko were arrested Sept. 16 in connection with the fight. Fehoko was accused of breaking another student's jaw, although prosecutors declined to charge him. Fehoko is no longer on the WSU football team.
After both players were arrested, WSU's student-conduct board expelled Barber. That expulsion sparked an outcry, with football fans and state Sen. Michael Baumgartner, R-Spokane, pushing to reform the student-conduct process.
The case got even more complicated when Whitman County Superior Court Judge David Frazier sided with Barber's attorney and shelved his expulsion. The decision allowed Barber to play in the Cougars' last two regular season games as well as in the team's loss to Minnesota in the Holiday Bowl. Barber then graduated in December.
Barber was not drafted but signed as a free agent last month with the Carolina Panthers. The team rescinded that offer after learning he was facing trial.
Graham said Barber has continued training for the NFL, "working hard, eating right and running the hills of Pullman."
Baumgartner said Tuesday he hopes that "everyone can move forward" from the fight, including Raney and others involved.
"Certainly what occurred that night was unfortunate," Baumgartner said. But it was "just a dumb fistfight at a party."
Local journalism is essential.
Give directly to The Spokesman-Review's Northwest Passages community forums series -- which helps to offset the costs of several reporter and editor positions at the newspaper -- by using the easy options below. Gifts processed in this system are not tax deductible, but are predominately used to help meet the local financial requirements needed to receive national matching-grant funds.
Subscribe now to get breaking news alerts in your email inbox
Get breaking news delivered to your inbox as it happens.
---