Sports
Grip on Sports: It seems like a good time to catch up with an old friend
Fri., May 26, 2017 A GRIP ON SPORTS • Summer, we've missed you. Waited so long for you to return. And now that you are back, even if it is only for the weekend, we are so glad to see you. And to share with you what's been happening around here. Read on.
••••••••••
• First off, the M's are in their usual spot. Last place in the American League West. But they did win yesterday.
You want to know who has been the biggest surprise of the season? It may be the guy who won yesterday, left-hander Ariel Miranda.
Yep. He is 4-2 this season and has pitched well his last two starts. In a season with a whole bunch of darkness in the starting rotation – if you haven't heard, Summer, four of the M's five original starters are injured – Miranda has been a flicker of light.
Oh, and Mike Zunino struck out three times yesterday. He's hitting .157 with an OPS of .484. He's 1-for-11 with seven strikeouts since returning from Tacoma.
• There is something else really similar in Seattle as well. A national media organization, this time ESPN, parachuted in and decided the Seahawks defense and offense hate each other. And it all goes back to the Super Bowl play call.
You know the one. I'm sure you were in Argentina watching on your big screen.
Richard Sherman called the story "garbage." I would call it old news.
There is tension there, sure. But there is always tension between the two sides of the ball, just like there is tension between you and Old Man Winter. Like you two, these guys are professionals. They can handle it.
• Your time is almost here, right? Which means college and high school sports are almost over.
It's been a great school year at Gonzaga, with the basketball team a couple plays away from winning the national title. And now the baseball team is trying to get into the NCAA tournament as well.
In the high school ranks, this weekend will see a whole bunch of kids running around, basking in your warmth and trying to earn a lifetime memory. Seems like a good idea to get out and watch.
• What's that? Your not officially here? You're just visiting? That's OK, I'm sure Spring won't mind. I know I don't.
•••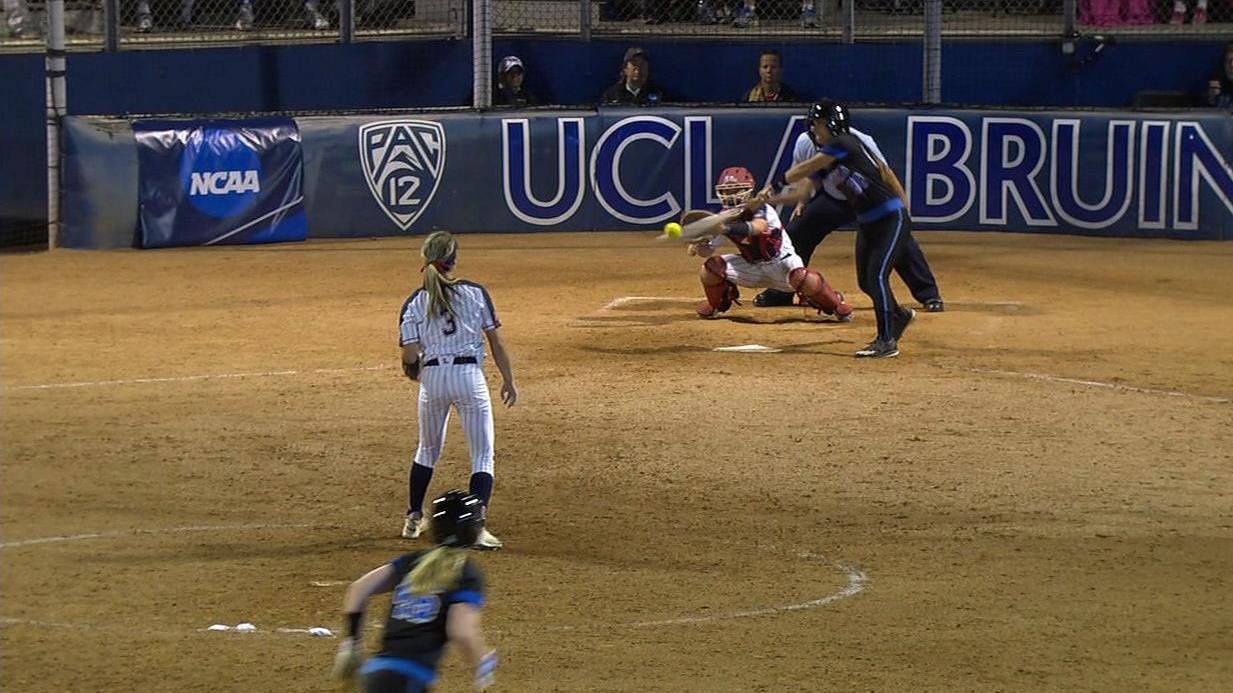 WSU: The baseball team enjoyed the weather, maybe, but not the outcome of yesterday's game vs. Stanford. … Around the Pac-12, this weekend marks a battle of sorts between the conference and the SEC. In women's softball. They are the two best in the sport, though many of the SEC stars over the years have come from the West Coast. … One of those matchups occurred in Los Angeles yesterday. … Arizona State football coach Todd Graham expects the Sun Devils to bounce back. The attempt will begin in July. … Utah is examining all its sports. … Arizona's basketball team is No. 1 right now.
Gonzaga: The Zags pounded Saint Mary's 11-2 in the first round of the WCC tournament. They will play Loyola Marymount today. The Lions defeated BYU, 3-2 in the other game.
Preps: In sheer numbers of athletes competing at the state championship level, nothing beats this weekend. Track began it all last night in Tacoma and Greg Lee was there. … Everything else begins today. Dave Nichols has an advance of Freeman's quest in the baseball ranks. Whitney Ogden looks at Mt. Spokane's softball hopes. And Whitney also tells us about Central Valley's third soccer meeting with Pasco in the 4A semifinals. … A couple of local high school athletes have done well in club gymnastics. … I found this story about aluminum bats in the high school ranks interesting. I had no idea composite wood bats can be a cheaper option.
Empire: Spokane has changed quarterbacks for the first time since joining the IFL. Jim Meehan has the story of Aaron Wilmer's ascension to starter tonight against Colorado.
Mariners: The biggest play in the M's 4-2 win yesterday (morning around here) was Nelson Cruz's three-run home run. If the M's become sellers at the trade deadline, Cruz might just fetch a lot. … James Paxton may be back soon. … The M's are set to sign a young shortstop this summer. … The M's bullpen has nothing on Washington's.
Seahawks: Besides the ESPN tempest, there was other news, including the signing of the top draft pick. … The visit with Colin Kaepernick was described as "good," but no decision has been made. … Sherman's charity celebrity softball game is on hold.
Sounders: Clint Dempsey likes rivalry games. It shows. … Saturday's match pits the last two MLS champions, as Portland won in 2015.
•••
• By the way, Summer, it's about time. Until later …
Subscribe to the sports newsletter
Get the day's top sports headlines and breaking news delivered to your inbox by subscribing here.
---
Subscribe and login to the Spokesman-Review to read and comment on this story