Opinion
Sue Lani Madsen: It's time to fix Washington's flawed public disclosure rules
UPDATED: Fri., May 26, 2017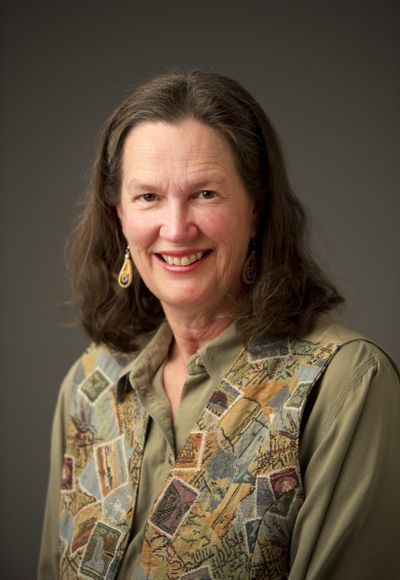 One hundred eighty-five candidates just filed to run for public office in Spokane County.
And many of them were in violation of the Public Disclosure Commission rules the day they filed. It wasn't intentional. It's an artifact of conflicting statutes and rules accumulated since the Public Disclosure Commission was created in 1972.
"If everybody's violating the law, there's something wrong with the law, there's not something wrong with everybody," said conservative political activist Glen Morgan. He was in Spokane for a segment of "Meeting of the Minds" with local liberal activist Bart Haggin, at SpokaneTalksOnline.com. Morgan and Haggin agreed on the need to improve transparency, smooth out the barriers to participation and push more information out to the public.
Morgan's interest started in October of last year after PDC issues in Thurston County challenged him to dig deeper. He has since filed over 100 citizen complaints to highlight problems, hoping to build momentum for reform.
Twelve of those complaints have resulted in Attorney General Bob Ferguson filing suit against groups or individuals for significant campaign finance violations. The case filed against the Spokane County Democrats is one of the largest.
The attorney general's office news release "asserts SCDCC failed to timely file at least $110,554 in expenditures and $104,190 in contributions." Some reports are more than 500 days late. And the attorney general is still digging.
Ferguson has created a special unit within his office dedicated to PDC compliance. After a two-year investigation by Ferguson's staff, another suit with the potential of $453,852.60 in penalties, plus costs and fees was filed recently against two amateurs in Grant County. They spent $3,872 to print an anonymous mailer in opposition to one of the candidates in the 2014 county prosecutor's race. How do you deserve over $450,000 in penalties from not reporting $4,000 spent on a flyer?
According to a news release from the attorney general's office, Ferguson said: "I will continue to ensure dark money does not unlawfully influence our elections." PDC-related news releases out of the attorney general's office rarely mention the potential amount of fines when suits are filed against Democrats, while suits against conservative candidates and causes usually include eye-popping numbers. Sources familiar with the local case estimate the Spokane County Democratic Central Committee and its former executive director and treasurer may be facing at least half a million dollars in fines.
Most of Morgan's citizen complaints have been filed against Democratic groups, although targeting Democrats isn't his purpose. He was as casually familiar with the PDC laws as any longtime political activist, but when an opponent complained Morgan didn't really know the law, he looked harder. And realized nobody was fully complying. But few people cared.
"Is anyone paying attention to the 1,364 documents filed with the PDC last month?" was the rhetorical question from Morgan. The PDC rules assume there will be two sides to every issue and every race keeping each other accountable. Morgan found that Republican groups tended to be more compliant. It's not that Republicans are angels. He suggests part of the responsibility for the pattern falls to Republicans, who have let the PDC filings stand unexamined and unchallenged. Democrats have made better use of the PDC as a political weapon.
Back to those candidates in unintentional violation. The problem is impossible timing requirements for filing documents. The statute explicitly requires expenditures and funds to be reported as soon as the treasurer is named in the candidate declaration, yet the PDC doesn't issue access to the electronic filing system for up to five days after the candidate declares.
Changing the timing requires changing the statute, and only the Legislature can fix it. Reforming the PDC is low on the legislative priority list. Taking the lead on legislation to delay reporting requirements is likely to get a legislator targeted for trying to hide something. Why take the heat?
Morgan hopes there is an opportunity to make reforms to the statute, make it easier for new people to participate in the political arena and clean up the rules so there are fewer problems. There should be a bipartisan consensus because it's worth making these changes.
Meanwhile, Haggin had succinct advice for candidates. "Make sure your ducks are all in a row."
Local journalism is essential.
The journalists of The Spokesman-Review are a part of the community. They live here. They work here. They care. You can help keep local journalism strong right now with your contribution. Thank you.
Subscribe to the Coronavirus newsletter
Get the day's latest Coronavirus news delivered to your inbox by subscribing to our newsletter.
---
Subscribe and log in to the Spokesman-Review to read and comment on this story