News > Spokane
East Valley Parent Partnership plays crucial role for struggling senior
Wed., May 31, 2017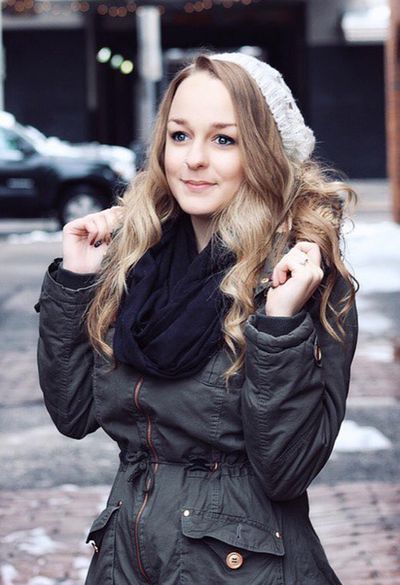 Entering her senior year, Savannah Pfeiffer was told she had only a 2 percent chance of graduating on time.
Pfeiffer is a senior at East Valley Parent Partnership program – formerly the Washington Academy of Art and Technology. She attended East Valley High School until midway through her junior year, when tragedy struck.
Her best friend, Erica, unexpectedly died in December 2015. It sent a shockwave through her life.
"It was weeks and weeks of crying, no sleep," said Rachelle Pfeiffer, Savannah's mother. "That was life for about two months, I would say."
Savannah Pfeiffer stopped going to school. The magnitude of losing her best friend, the person who was there for her since she started school in the East Valley School District in eighth grade, was devestating.
Whispers of her dropping out or becoming a "super senior" surfaced. But Pfeiffer's resiliency shined through.
The turning point came when she enrolled in online classes through East Valley Parent Partnership midway through her junior year and became involved with the nursing program at the Spokane Skills Center.
Since then, she's recovered 17 credits and is now on pace to graduate. She'll walk with East Valley High School at the Spokane Opera House on June 12.
And she didn't just survive in her new environment. She thrived.
She caught up on school while working as a certified nursing assistant at the Rockwood Retirement South Hill, primarily aiding with the memory care and assisted living unit.
Her empathy and maturity have shined during her work.
"She has a gentle, caring way about her," said Kate Hagan, a medical assisting instructor at the Skills Center who worked closely with Pfeiffer.
Her empathetic nature stems a lot from her family environment.
Rachelle Pfeiffer raised Savannah as a single mother after having her at 16. There wasn't much as far as material possessions, but Rachelle Pfeiffer gave love, amply.
That's maybe why Savannah Pfeiffer has been determined to work in the medical field since fourth grade. Her mother vividly recalls her expressing a love and passion for working with newborns. Pfeiffer enjoys making a difference and helping others.
Ultimately, Pfeiffer wishes to become a neonatal nurse. She hopes to be admitted to the Providence Apprenticeship program next year and go to college to further her medical career.
Even with all the obstacles she's overcome, Pfeiffer said walking up on the stage to receive her diploma in June will be a bittersweet moment.
The moment will be sweet because she silenced the percentages that doubted her. It's sweet because her mother will witness her officially complete what she was never able to do as a teenage single mother.
But the moment will be bitter because her best friend isn't there to share the moment with her. Savannah will accomplish what Erica couldn't.
Against all odds.
"My mom told me you're not just graduating for yourself. You're doing it for the both of you," Pfeiffer said.
Local journalism is essential.
Give directly to The Spokesman-Review's Northwest Passages community forums series -- which helps to offset the costs of several reporter and editor positions at the newspaper -- by using the easy options below. Gifts processed in this system are not tax deductible, but are predominately used to help meet the local financial requirements needed to receive national matching-grant funds.
Subscribe now to get breaking news alerts in your email inbox
Get breaking news delivered to your inbox as it happens.
---