News > Spokane
The skies beckon Classical Christian Academy senior
Wed., May 31, 2017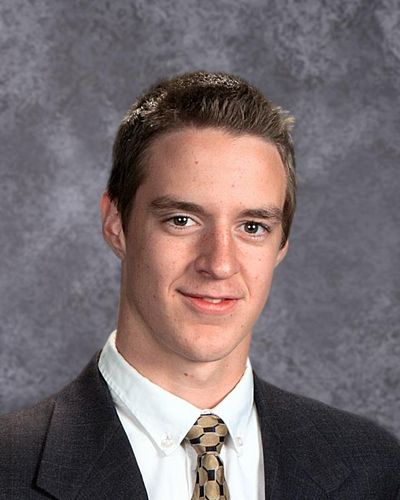 Perhaps it won't be long before Ethan Hanson is sitting in the cockpit of an A-10, controlling one of the world's most powerful aircrafts.
"They're basically flying tanks," Hanson said. "They're insane – extremely agile and controllable … It's basically for flying right into the thick of it."
Hanson, a senior at Classical Christian Academy in Post Falls, has been involved in Civil Air Patrol for several years and is now the acting leader of his squadron. He's loved flying and military aircrafts ever since the sixth grade, when the Experimental Aircraft Association's Young Eagles program provided him with a first flight to remember.
"I was like, 'Oh my gosh, this is awesome.' I really wanted to keep flying," Hanson said.
He joined the cadet program through Civil Air Patrol, which provides education in aviation, leadership, physical fitness, military procedures and more. Through weekly meetings, as well as leadership encampments and summer programs, Hanson discovered much more than a simple love of flying.
"There are so many different programs that you would never find anywhere else, it's incredible," he said.
With Civil Air Patrol, Hanson has already earned opportunities unavailable to most civilians, including military-grade virtual reality training and invitations to work at world-class air shows (Hanson will be working at the internationally renowned EAA AirVenture Oshkosh airshow in Wisconsin this July). The obvious highlight: A ride in a Black Hawk helicopter.
"You get back to school in the fall and you talk about what you did," Hanson said. "Someone will say, 'Oh I went camping or whatever for a week.' I get to say, 'I flew in a Black Hawk helicopter.' "
Civil Air Patrol ultimately helped Hanson focus on his studies and achievement at Classical Christian Academy.
"In the ninth and 10th grade, I didn't actually enjoy the education. I was just at that age," Hanson said. "Now I'm kind of like, dang it, why didn't I pay more attention? There was a lot of stuff that I missed or could have learned."
Classical Christian provides students with a "smaller school social life," Hanson said.
"We all know each other. Even though I'm a senior, there are seventh-graders in the same building, and I can name all of them," he said. "The main thing I like most is getting to work directly with the teachers. Over the years we build relationships with them … we work with a lot of the same teachers most of the way through."
After graduation, Hanson's focus will be on his dream job – piloting an A-10. He'll likely start in the Air National Guard, which he says will provide him more local options to begin his training. He can start at Fairchild, or in Boise, and the Air National Guard allows him to choose future bases where he can get close to the A-10.
More than anything, Civil Air Patrol has fostered Hanson's desire to serve.
"Initially I just wanted to fly, but through Civil Air Patrol I gained more respect for the military," he said.
Not that he's forgotten about the military's flying perks.
"There are so many things you can't do in the civilian world, like flying in a Black Hawk. This stuff is awesome, and I thought, I wouldn't mind getting paid to do this," Hanson said.
Local journalism is essential.
Give directly to The Spokesman-Review's Northwest Passages community forums series -- which helps to offset the costs of several reporter and editor positions at the newspaper -- by using the easy options below. Gifts processed in this system are not tax deductible, but are predominately used to help meet the local financial requirements needed to receive national matching-grant funds.
Subscribe to the Coronavirus newsletter
Get the day's latest Coronavirus news delivered to your inbox by subscribing to our newsletter.
---
Subscribe and log in to the Spokesman-Review to read and comment on this story