Family frantic after Montana woman reported missing in remote Idaho forest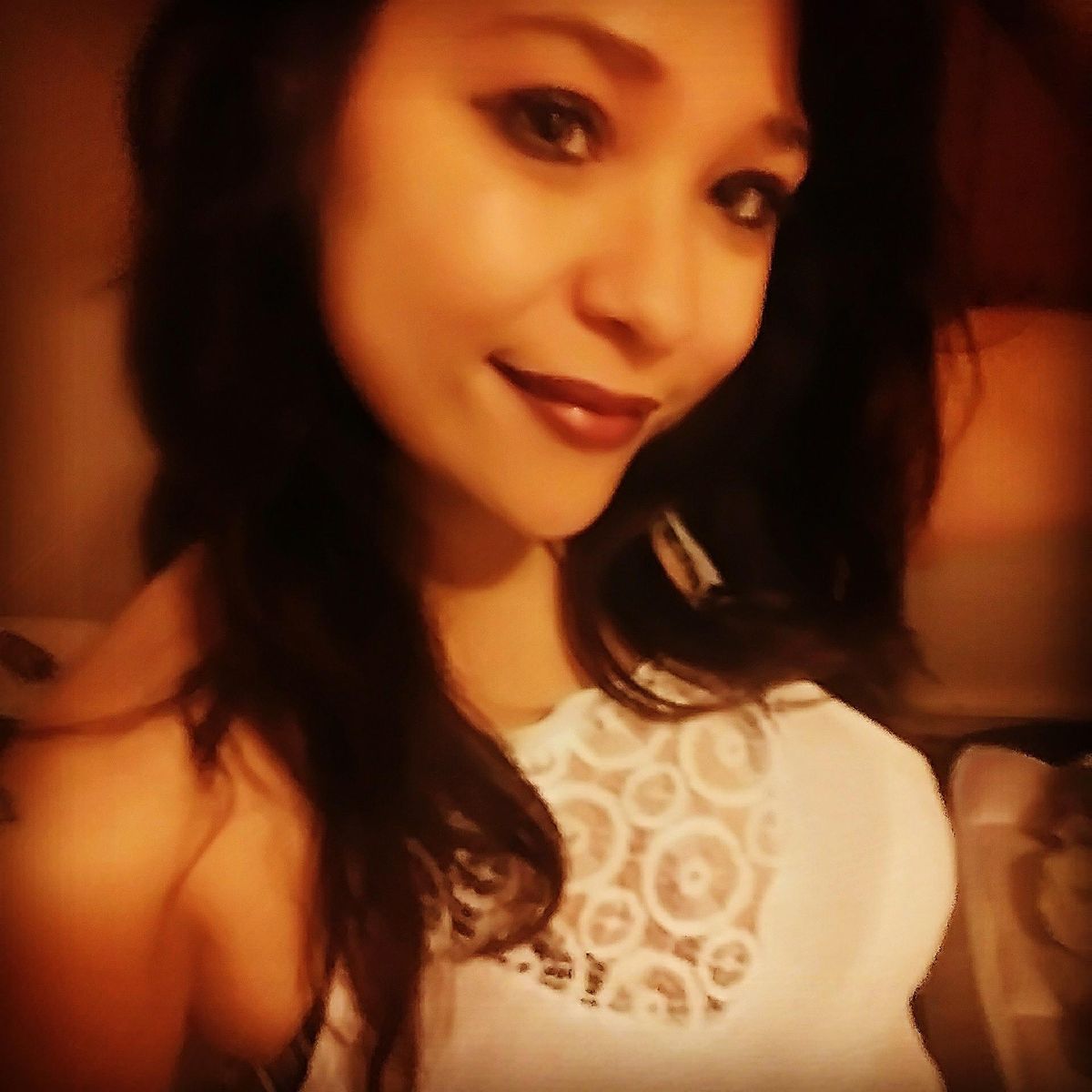 It's been 53 days since Joseph Serrano last spoke to his daughter, each day harder than the last.
The Lolo, Montana, man's heart still races whenever his phone buzzes, a jolt of hope that 27-year-old Mirissa Serrano is on the other end.
Mirissa, who has been missing since Sept. 14, was reportedly last seen with a 61-year-old man she barely knew in a cabin on the southeast side of Lake Pend Oreille, in a remote, wooded area of Lakeview, Idaho, an hour's drive from the nearest gas station.
Several days of extensive search and rescue efforts in the Coeur d'Alene National Forest and other areas followed Serrano's disappearance. Bonner County detectives say they're still following leads, but couldn't comment extensively on the active investigation.
Serrano, described by family and friends as extroverted and attached to her phone, hasn't logged into her myriad social media accounts since before her disappearance.
A diagnosed schizophrenic, according to her father, and a mother of three, Serrano has never gone more than a day or two without checking in with her family, whom she lived with in the town 11 miles south of Missoula. Her closest friends haven't heard from her either, they said.
"She hasn't had a serious episode for a couple years," Joseph Serrano said. "But she started taking her Adivan medication, which makes her unstable."
He thinks the medication played a part in Mirissa's abrupt decision to pack her bags in the middle of the night Sept. 9, quit her job as a waitress at KT's Hayloft Saloon in Lolo, and leave for Spokane the next day with Daniel Harold Neep, a man 34 years her senior she'd met during her final shift.
"She said she needed a change," said Joseph Serrano, who said he didn't feel good about his daughter's abrupt decision. "And she wouldn't give me the man's name."
She texted pictures of the room she would be renting in Spokane, Serrano said, and asked her father to mail her personal items from home. The father also spoke to Neep over the phone, he said, alerting him to her mental condition and asking if she was OK.
The father and daughter were in contact over the next couple of days, he said, but on Sept. 14, Mirissa wasn't answering her phone or replying to his texts.
Around 3:30 p.m., he said, he called Neep and "raged."
"He said she took off with his drinking buddies and (he) didn't know where she was," Serrano said. "So I started to scream at him, telling him to find her. I did what any father would do in that situation."
On Sept. 15 before noon, Serrano said he contacted Neep again, furious that his daughter was still missing, and proceeded to call for a welfare check with the Spokane Police Department.
But before Serrano spoke to Neep or the Spokane police that day, he said he received a strange voicemail from Neep's ex-girlfriend, warning him to keep his daughter away from Neep.
"She said (Neep) was into drugs and all that," said Serrano, who says he saved the voicemail for detectives. "I have no idea how she even got my number. It was very weird. I called her back later, and she said Danny (Neep) had called her spouting gibberish, and that (Mirissa) had run off from the apartment."
Serrano said he filed a missing person report with the Spokane Police Department around 9:30 a.m. Sept. 16, and at noon received a call from the Bonner County Sheriff's Office saying that Neep was in custody.
Neep filed a missing person report on Sept. 16 near Lakeview and was subsequently arrested by forest rangers on a warrant for a probation violation stemming from a DUI in Kootenai County.
"I didn't even know they went to Idaho for her to be missing there," Serrano said. "But I was told by Neep and his ex-girlfriend Mirissa left his apartment (in Spokane) with drinking buddies, so it doesn't add up."
Into the woods
In a recent jailhouse interview with The Spokesman-Review, Neep was quick to admit to having a troubled past.
After a robbery conviction in the 1980s, multiple DUIs and past struggles with alcohol, the thin, heavily tattooed man said he's been sober for two years.
Authorities haven't named Neep as a suspect in Serrano's disappearance, but since he's the last person on record to have seen her, he remains a part of the active investigation, according to the Bonner County Sheriff's Detective Kurt Lehman.
"I wouldn't harm a hair on her head," Neep said, misty-eyed and clad in an orange Kootenai County Jail jumpsuit. "She is a nice, smart girl. When I get out (of jail), I am going to help find her. I have been sending leads to detectives."
Neep said he met the young woman at the bar in Lolo, and said she later came to visit his hotel room after her shift in the late evening of Sept. 9. Neep said he was surprised when the young, attractive woman asked if she could go back to Spokane with him. He obliged, so she soon after went home to retrieve a bag of personal items.
He asked his two friends if she could tag along back to Spokane, he said, since it was their SUV.
Neep said he had a pleasant exchange with the woman's father on the phone, who he said informed him of her mental condition and told him to take care of her.
After the two were dropped off at Neep's basement apartment in Spokane the night of Sept. 10, he said, he asked Serrano if she wanted to go to Lakeview, where he told her he does maintenance jobs on cabins, with him the following day, a Monday. He stays in one of the cabins while he works up there, he said.
By the time the two arrived at the wooded Idaho alcove the next day, however, she had changed her mind, Neep said, and wanted to part ways. He offered to take her back to Montana the next day, he said.
"She said 'I'm not going back to Montana,' " said Neep, adding that Serrano told him she was very unhappy at home. "I tried to get someone to pick her up (near Lakeview), but couldn't get hold of anyone," he said.
Because she wasn't taking her medication, Neep said, she had begun to act strangely and talked about suicide. Neep said the two slept in his truck that night, rather than in the cabin, but she left while he was asleep.
He said he began worrying about Serrano being lost in the wilderness and looked for hours before calling a friend, asking what to do, since he couldn't call the police because he had an active warrant.
Neep said his phone was out of minutes, so he asked an older woman in the area if he could use her phone to call the authorities. Serrano's father had already called him and threatened him after learning of his daughter's disappearance, he said.
"I knew if I called (the authorities) I was going to jail, but I had to do it," Neep said. "I was worried about her. I still am."
He said he has been questioned continuously by investigators, and no longer has clothes at home because forensics investigators took them for evidence.
Neep said it was only a three-day window from the time he met Serrano in Montana to the time she left his truck, a major timeline discrepancy from the accounts given by Joseph Serrano and by Neep's friends, Karleen Sadler and Ron Searls, who went to Montana with him the night he met the young woman.
'It isn't safe up there'
Ron Searls' cabin sits in a heavily forested area southeast of Lake Pend Oreille, accessible only by a winding tangle of logging roads. Only five people live in the area during the winter months.
Searls rents out a basement apartment in Spokane to Neep. His girlfriend, Karleen Sadler, has a sister in Lolo they often visit, and Neep tagged along with the couple the weekend of Sept. 9.
The three went out for dinner at the bar and diner where Serrano was serving on the evening of Sept. 9. After spending that night at a hotel, Searls and Sadler said they were surprised to find the young woman in Neep's room the next morning.
"He asked if she could come with us back to Spokane," Sadler said. "We weren't keen on it because of the big age difference. He's too old for her, but she seemed to be a nice, normal girl."
After driving back to Spokane on Sept. 10, Sadler, who lives in Coeur d'Alene, and Searls said they planned to meet up with Neep and Serrano the following weekend at Searls' cabin in Lakeview for a barbecue.
That was before Neep started acting strange, they said.
The couple said Neep and Serrano left for the Lakeview cabin on Tuesday, Sept. 12, for his job. On Wednesday, Neep called to tell them that he and Serrano had both caught the flu, and had returned to Spokane for treatment at a hospital. That night, he called again to tell them that the cabin was a mess, and he hadn't been the cause.
"He was kind of talking a bunch of nonsense that didn't really mean anything to me either way," Searls said.
On Thursday, Sept. 14, around 7:30 p.m., Searls said, Neep called him and Sadler, recounting the details of the night before and telling them the woman was gone.
"He called us before he called the police," Sadler said. "I told him he needs to find that girl because it isn't safe up there. You can't just leave someone up there."
According to Sadler, Neep said he tried to track Serrano down. Sadler said she was skeptical of that claim.
"He said he kept hearing her voice, but it kept drifting further and further away and he couldn't get to her," Sadler said. "That was pretty odd to me.
"He also said he could hear her talking to hunters, and I said, 'How do you know they were hunters if you didn't see them?' "
The couple said this was the strangest they've seen Neep act, saying he went from "normal to abnormal" within a couple of days.
After Neep was arrested for calling in the missing person report because of his warrant, Searls said he left a strange note in the cabin, saying "to hell with everyone in Lakeview, I hate Lakeview" and had packed all of his belongings, including his blankets.
Neep is not their main concern, though. It's the safety of the woman.
"I've lost a 17-year-old son," Sadler said. "I know what it's like to lose a child, and she has been missing for weeks now. I'm worried about her."
"There's a chance she is in hiding somewhere," Searls said. "I hope that's the case."
---