A look at what songs Garth Brooks might play at the Spokane Arena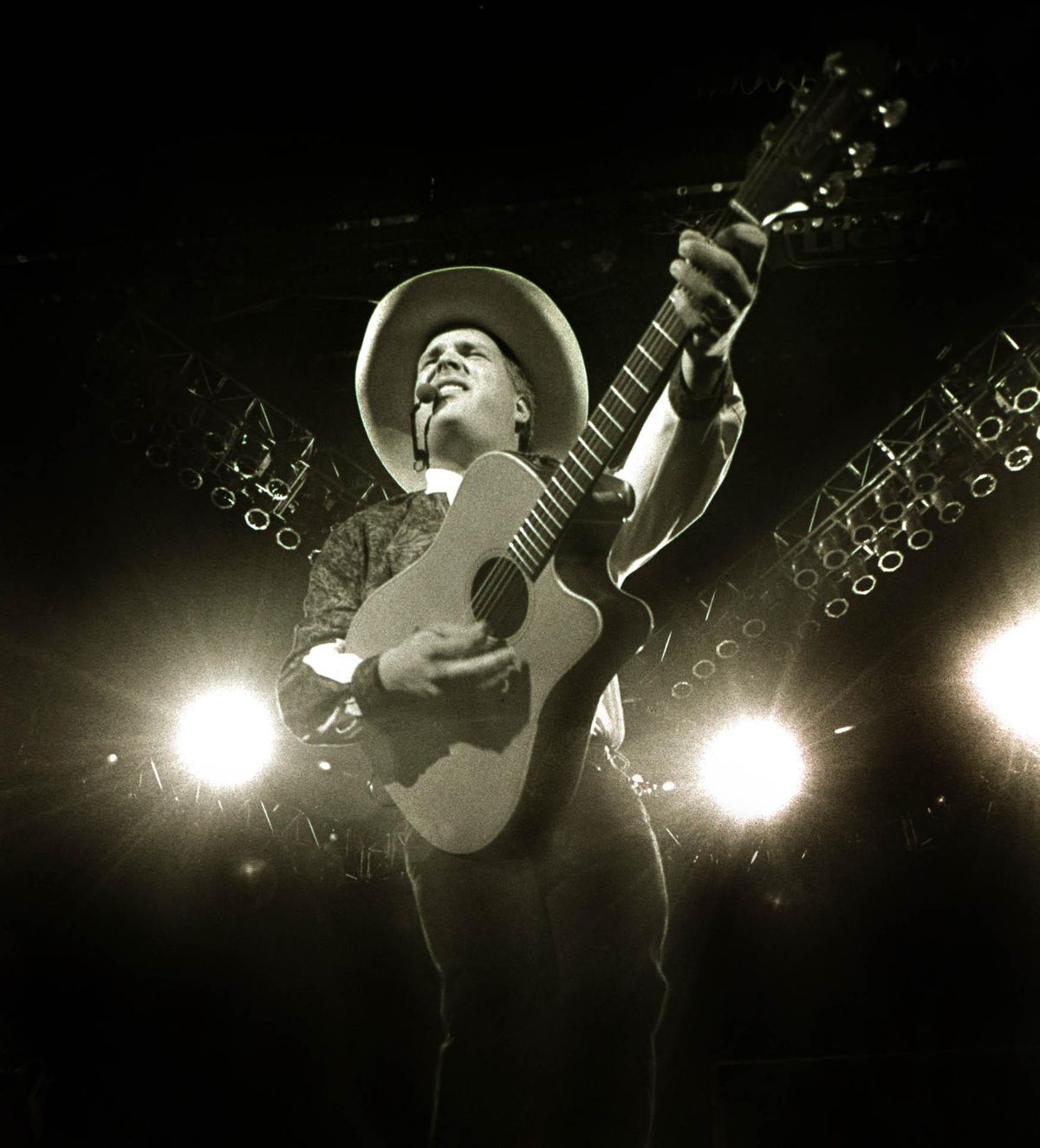 With 10 studio albums, more than 50 singles, countless non-single tracks, live albums, compilation albums, albums of holiday music (most recently "Christmas Together," a duet album with wife and country singer Trisha Yearwood) and featured singles to his name, country legend Garth Brooks has more than enough material to play a new set every night of his seven-show run at Spokane Arena with no repeats.
Looking at the setlists for recent shows on the Garth Brooks World Tour though, Brooks seems to have carefully crafted a setlist that covers the entirety of his career, and he's sticking to it.
Here are a few songs Spokane fans can expect to hear when Brooks takes over Spokane Arena, Thursday through Sunday and Monday.
"Baby, Let's Lay Down and Dance" - Brooks has been opening concerts, including his recent run of shows in Tacoma, with this song, the first single from his most recent album, "Gunslinger." One exception has been a tour stop in Atlanta, where he opened the show, appropriately, with a cover of "The Devil Went Down to Georgia."
"Two Pina Coladas" - The drink-until-you're-happy tune, from 1997's "Sevens," no doubt serves as an invitation to audience members to enjoy themselves (responsibly) during the show.
"Mom" - Brooks has been showing off his range by covering a variety of musicians on this tour. He included this cover of the Bonnie Tyler song, which also appeared on 2014's "Man Against Machine," during a recent encore. Other artists getting the Brooks treatment range from Billy Joel ("Shameless," "Piano Man") and the Oak Ridge Boys ("Callin' Baton Rouge") to Bob Dylan ("Make You Feel My Love") and the Nitty Gritty Dirt Band ("Fishin' in the Dark").
"In Another's Eyes" - Yearwood will perform at all but the first and last shows at the Arena. Looking at the setlists for previous shows, Yearwood joins Brooks for "In Another's Eyes," a duet the pair recorded for Yearwood's 1997 greatest hits album "Songbook." She then performs five songs before Brooks returns to the stage.
"Wrapped Up In You" - This song, from 2001's "Scarecrow," has also been popping up at recent concerts. "Scarecrow" marked Brooks' last album before a 13-year hiatus.
"Friends In Low Places"/"The Dance" - Brooks has taken to closing the main portion of his show with this one-two punch from the very early days of his career. The former was the first single off his second record, 1990's "No Fences," and the latter closed his 1989 self-titled debut album. Brooks has also been playing "Much Too Young (To Feel This Damn Old)," also from "Garth Brooks," during his encore.
"Standing Outside the Fire" - At recent shows, Brooks has been wrapping up his encore with this tune from 1993's "In Pieces." "Life is not tried, it is merely survived/If you're standing outside the fire," Brooks sings.
---