Iraqi refugee, North Central student, thrives in Spokane despite close call with President Trump's travel ban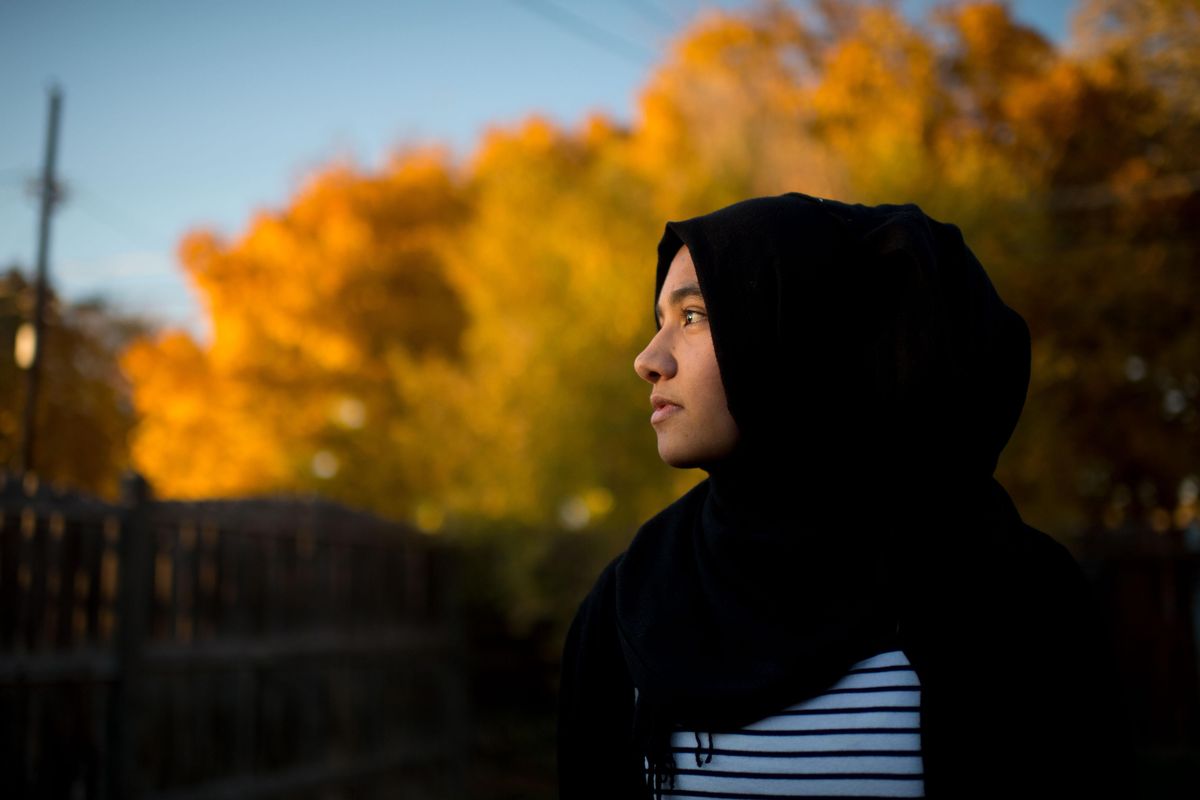 Farrah Faeq was just coming into her own when President Donald Trump announced his first travel ban in early 2017.
The North Central High School junior, and Iraqi refugee, was getting good grades. She had friends. She loved her school.
"I felt more comfortable at North Central than any other school that I'd been here in the United States," Faeq said. "At North Central, I felt like I really would have a better future."
In January, Faeq and her four siblings and mother returned to Iraq to visit friends and family. Her father remained in Spokane.
"I chose a bad time (to go)" said Bushra Alshalah, Faeq's mom.
That's when President Trump's travel ban was announced, turning what was supposed to be a joyous visit into a morass of uncertainty. They were trapped, their family bifurcated.
"(When) we went back for a visit, we were so happy," said Faeq. "But then they told us that we were trapped there, that we couldn't ever go back again."
Faeq's father, Ahmed Alsafar, was still in Spokane and trying not to panic.
A refugee of the multiple wars in Iraq, his brother had been killed by terrorists and his own life threatened multiple times. He fled his homeland fearing for his life after working with Americans.
"I didn't know what I should do," Alsafar said.
Faeq's teachers at North Central also worried.
"We were really worried that she wouldn't come back," said Greg Boyer, Faeq's North Central chemistry teacher at the time.
Boyer's wife, a lawyer, started to look into ways to help the family. But then the travel ban was suspended. Faeq and her family boarded a plane and flew back to Spokane.
That event was one of just many potentially traumatic and upsetting events the family has navigated together over the years.
On a recent Friday afternoon, standing in the living room of their small northeast Spokane home, Alsafar and Alshalah watched their children play in the quiet suburban street. That's one thing that's been hard to adjust to – people in America hardly ever spend time in their yards or on the streets, the couple said.
They remember bombs going off near their home in Baghdad as American forces invaded Iraq in the early 2000s. Alsafar said they were hopeful something good would come of it. That hope crumbled as their country devolved into chaos.
The disruption and danger finally pushed the family to flee Iraq. They were resettled in Spokane by World Relief. And while they miss their homeland, they're grateful for the safety and stability of Spokane.
"Her family teaches me humility and love and forgiveness," said North Central Principal Steve Fisk.
He added, "She is such a good student and a good human being. When you hear her story, it is absolutely profound."
Faeq and her family first came to Spokane when Faeq was in eighth grade. She didn't do well at her first school. She was scared, didn't know the language and didn't feel welcome.
Much of that struggle came just from adjusting to a drastically different culture and school systems. Prior to coming to Spokane, Faeq had never attended a school with boys and girls.
"It's a very different society. I was lost at the beginning," she said. "I was really embarrassed."
But, with time, and at North Central, the cultural side of things has become easier. Faeq, who wants to be a doctor, especially loves North Central's science programs.
"There are no words that can explain how happy I am being part of North Central's family," she said.
Faeq's teachers said she's a dedicated student and a hard worker. She said she studies roughly five hours a day.
"I can't even imagine taking chemistry in Arabic and so flipping that around it's just astonishing what she is able to accomplish," Boyer said. "She is such a sweet, caring, honest, genuine person. She is profoundly unique."
And Faeq isn't studying just for grades. For her, it's a matter of deepening her knowledge.
"Yes, I want to get the best grades," she said. "But what is the benefit of getting good grades and understanding nothing? I want to get everything just perfectly. I hate being behind."
---