News > Washington
Group buys land to prevent break in Pacific Crest Trail
UPDATED: Sat., Nov. 18, 2017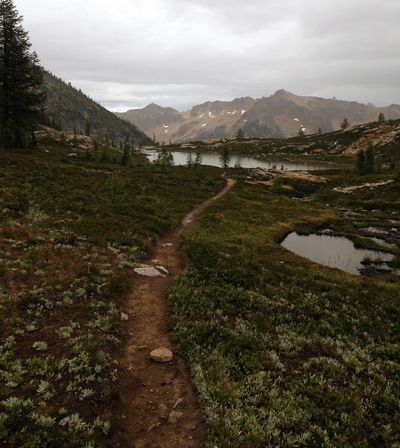 SEATTLE – A group dedicated to preserving and promoting the Pacific Crest National Scenic Trail has purchased private land in Western Washington to prevent a break in the path.
The Pacific Crest Trail Association bought more than 400 acres in the Stevens Pass area this week from a private landowner for $1.6 million, the Seattle Times reported.
The association says the landowner had considered putting up a fence and cutting off public access to the trail.
"Given the topography, we found it very difficult to loop around that piece of private property," said Megan Wargo, the group's director of land protection. "There's only a short window you can be out there building trail. It would have meant several years of access to the PCT as a through-hike would have been closed."
The 2,600-mile trail from Mexico to Canada generally follows the crests of several mountain ranges, including the Cascades in Washington state and Oregon.
Wargo said the U.S. Forest Service manages the trail and has easements where it crosses private land. However, no one got an easement for the private land on the section of trail at the Stevens Pass Trailhead, she said.
"In most likelihood, it was just an oversight," Wargo said. "Somebody thought there was an easement there, but the easement was not recorded."
In 2015, the property owner was looking to sell and fence off the trail, so the association borrowed money to buy the land. It says the next step is to sell the land to the Forest Service at market value so it can repay the loan.
Local journalism is essential.
Give directly to The Spokesman-Review's Northwest Passages community forums series -- which helps to offset the costs of several reporter and editor positions at the newspaper -- by using the easy options below. Gifts processed in this system are not tax deductible, but are predominately used to help meet the local financial requirements needed to receive national matching-grant funds.
Subscribe to the Coronavirus newsletter
Get the day's latest Coronavirus news delivered to your inbox by subscribing to our newsletter.
---