News > Spokane
Former Volunteers of America director can't stay away from the Christmas Bureau
Sat., Nov. 25, 2017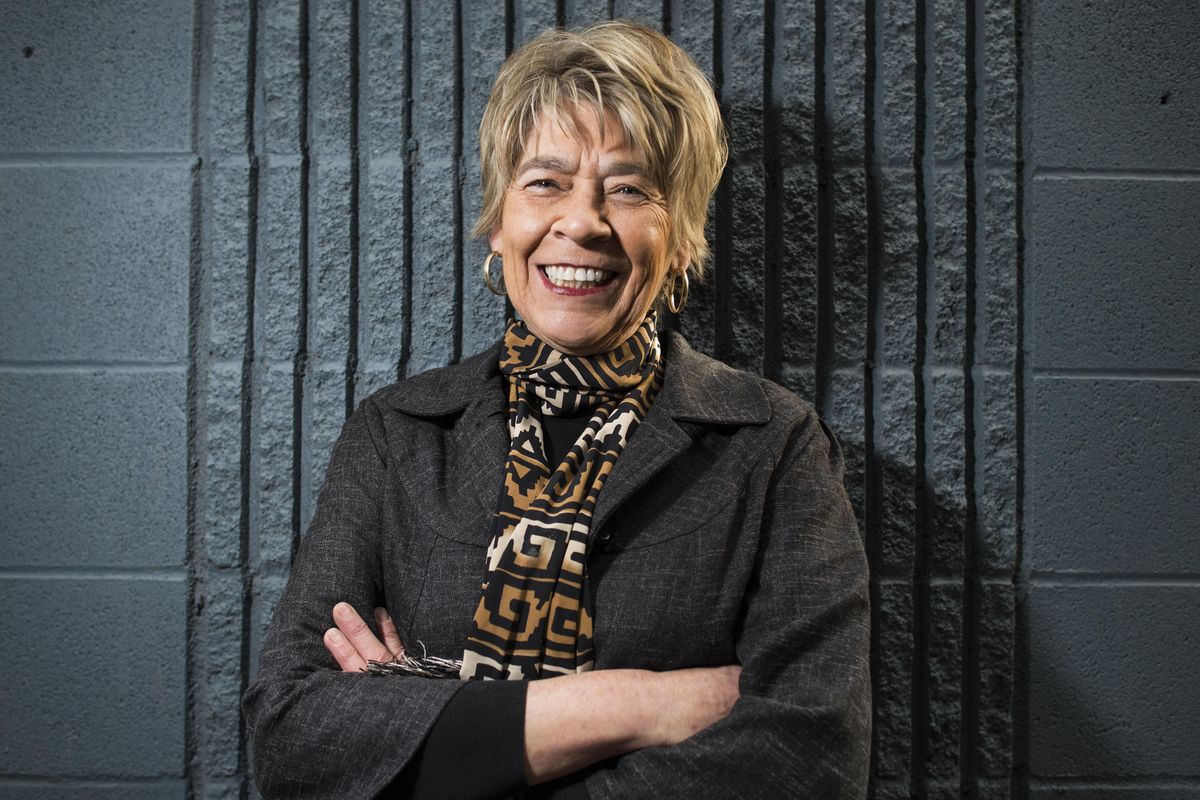 Marilee Roloff retired from her job as director of the Volunteers of America in 2015, but continues to volunteer every year with the Christmas Bureau. (Colin Mulvany / The Spokesman-Review)
Inside the pages of the Christmas Bureau story is Marilee Roloff, the longtime Volunteers of America director who retired in June 2016. But no one can keep her away from volunteering at the annual charity that brings joy to so many families.
The Christmas Bureau is a joint effort of the Volunteers of America, Catholic Charities and The Spokesman-Review to raise money to give food, toys and books to families in need of help at Christmas. The effort began in 1945 and this year will be Roloff's 33rd behind the book tables.
She could have stopped once she retired from the Volunteers of America, but the Christmas Bureau is in her blood.
"I always volunteered extra time to the books," she said. "I love the books."
Roloff's love of books comes from her mother, who was an English teacher and a librarian. When she was a child, her mother would let her stay up late if she was reading.
"I can't imagine not doing it," she said of her time volunteering with the Christmas Bureau. "I just love the Bureau. That first day is probably the happiest day of the year for me."
Picking out the right book is an art. Roloff focuses on finding books for children up to age 5. Other volunteers buy books for older children.
"Reading is everything," she said. "If you don't read, it's really hard to succeed. Anything we can do to encourage reading is worth it."
She looks for math and science books for budding Einsteins. Some parents want religious books. Kids who aren't really into reading might like an "I Spy" book instead.
"It's quite a span of choices," she said. "My other mission is to find books for kids of color."
Books featuring minority characters can be hard to find and are often more expensive, Roloff said. But the extra effort is worth it when she sees parents picking those books out.
"They're tickled," she said. "Everybody wants to see themselves, so of course kids want to see themselves on the cover."
Buying books for the Christmas Bureau lasts all year. Roloff is always on the lookout for sales and deals. If the Dollar Tree gets in a shipment of board books for the youngest children, Roloff drives to every store and buys them out.
"I go kind of berserk in January through March," she said.
A book volunteer has to be able to do two things, Roloff said – have a passion for books and have an ability to relate to parents. Roloff said she can keep doing that even if there comes a time when she isn't able to physically carry around boxes of books like she does now.
"I will do it until I drop," she said. "I would always volunteer there. It's a selfish thing. It's so gratifying to do it."
Local journalism is essential.
Give directly to The Spokesman-Review's Northwest Passages community forums series -- which helps to offset the costs of several reporter and editor positions at the newspaper -- by using the easy options below. Gifts processed in this system are not tax deductible, but are predominately used to help meet the local financial requirements needed to receive national matching-grant funds.
Subscribe now to get breaking news alerts in your email inbox
Get breaking news delivered to your inbox as it happens.
---