News > Spokane
Man shot, killed after opening fire on Spokane police in Hillyard
Nov. 28, 2017 Updated Wed., Nov. 29, 2017 at 12:24 a.m.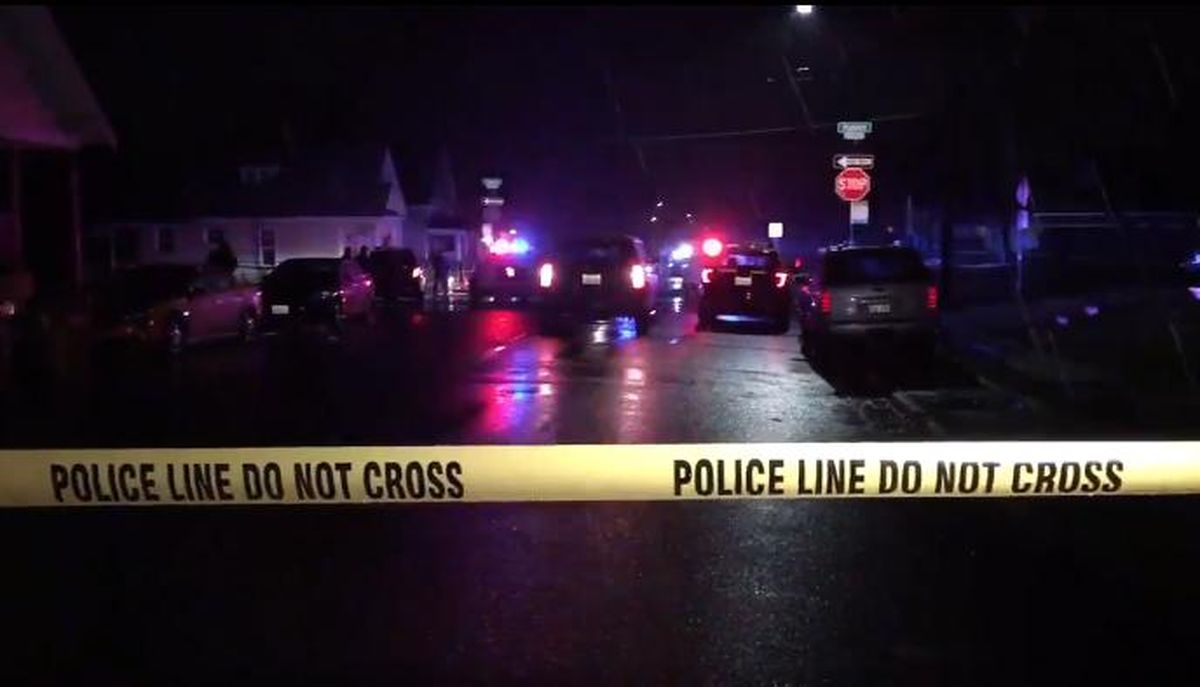 Spokane Police on the scene of an officer-involved shooting near the intersection of E. Rowan Ave. and N. Haven St. on November 28, 2017. (Patrick Erickson)
Two Spokane police officers escaped a hail of gunfire Tuesday night as they sat in their patrol car in Hillyard. They were able to return fire and killed a violent felon.
Neither officer was injured. The suspect was a man in his 50s with an extensive criminal history, according to Spokane Police Chief Craig Meidl.
The shooting occurred about 90 minutes after police were first called to the home in the 2900 block of East Rowan Avenue around 6:30 p.m. for a dispute between roommates, one of whom had a gun.
When the reporting roommate called 911, police said, the dispatcher could hear gunshots in the background from the roommate. The suspect fled from the house on foot before police arrived.
Around 8 p.m., the suspect returned to the home and began firing at the officers who were sitting in their patrol car finishing investigative work, Meidl said. The officers returned fire, hitting the man multiple times. They then performed first aid as emergency crews arrived to take the shooting suspect to the hospital where he was pronounced dead.
No one in the home was injured. Police recovered a gun at the scene.
Meidl said the two officers involved will be put on paid administrative leave which is standard during officer-involved shooting cases.
Investigators cordoned off several blocks and the Washington State Patrol has been assigned to investigate the shooting as part of the Spokane Investigative Regional Response Team.
The last police shooting in Spokane was Oct. 4 when officers shot and killed an armed man in the parking lot of the Shadle-area Walmart.
In that case the man killed was 34-year-old Chad W. Cochell. He was a suspect in a carjacking where he shot and wounded the driver.
The suspect in Tuesday's shooting will be identified by the Spokane Medical Examiner at a later time.
"This person is another example of an individual who has an extensive felony conviction history and in possession of firearms," Meidl said of the deceased suspect.
Local journalism is essential.
Give directly to The Spokesman-Review's Northwest Passages community forums series -- which helps to offset the costs of several reporter and editor positions at the newspaper -- by using the easy options below. Gifts processed in this system are not tax deductible, but are predominately used to help meet the local financial requirements needed to receive national matching-grant funds.
Subscribe now to get breaking news alerts in your email inbox
Get breaking news delivered to your inbox as it happens.
---