News > Spokane
Spokane Valley veteran wins job with Young Marines
Wed., Nov. 29, 2017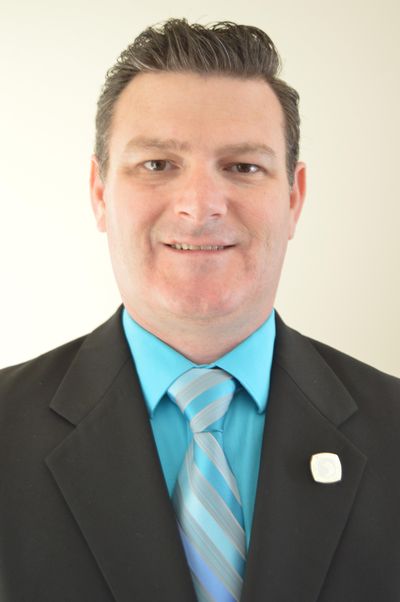 Spokane Valley resident Jeremy P. Jones had spent nearly a decade in the United States Marine Corps before he heard about the Young Marines. "I found out about the program through my wife, who was a Young Marine," Jones said. "When our eldest son was old enough to join, she put him in the program at his request."
"I was on a deployment when he started," Jones said. "When I returned … I started working with (the Young Marines), and I became an actual volunteer in 2009."
The Young Marines, a youth organization dedicated to teaching Marine Corps values to children ages 8 to 18, hired Jones to be the new director of operations, according to a press release published to the organization's website on Nov. 16.
"We did a nationwide search, looking for people with a certain set of skills," said the organization's national executive director and CEO, retired Marine Col. William P. Davis. "Jeremy's experience, both as a Marine and as a volunteer for several years with the Young Marines program – he fit all those requirements extremely well."
Jones' duties include assisting Davis and all deputy directors with key planning documents, and providing logistics support for director-led board meetings.
"There are a lot of really good adult volunteers within this program – and some individuals from outside the program – that wanted to be part of this team here at headquarters," Jones said. "I just consider myself blessed and lucky to have been selected out of that group."
Iraq veteran Jones retired as a staff sergeant from the Marine Corps in 2015, after 16½ years and seven deployments. An avionics technician, he specialized in helicopter maintenance and multisystem quality assurance. "(I was) a subject matter expert across the board," he said.
"Running a helicopter squadron requires a level of planning for a variety of factors," Davis said. "That's the same kind of thing that we have to do with the Young Marines."
Jones served the Young Marines in a variety of capacities over the past eight years, including training officer, Camp Pendleton Young Marines; executive officer, California Regiment; training officer, Division 6; unit commander, Spokane County Young Marines; and assistant division commander for Division 6.
The Young Marines is a national, independent nonprofit that focuses on teaching the values of leadership, teamwork and self-discipline so its members can live and promote a healthy, drug-free lifestyle.
"We focus on leadership, using the Marine Corps model," said Davis. "Adults make adult choices, but kids, they have a lot of things they have to get through to fully develop their bodies and their minds."
The Young Marines began in 1959 as a single unit, with a handful of boys. Today, more than 2,500 adult volunteers serve nearly 10,000 kids from 40 states, including Hawaii and two Marine bases in Okinawa, Japan.
"(We) bring in folks from all sort of backgrounds," Jones said. "We get all those good ideas on paper, with one solid voice behind it."
"When you see the young men and women that are doing this program in high school," Davis said, "[they] really do develop a sense of assuredness, the ability to speak well with others, and the ability to engage and be leaders as needed.
"It's a pretty great feeling … to see what kind of adults they develop into," Davis said. "We get a lot of teachers, a lot of first responders."
"We think that comes back to the things they do in the Young Marines about being good members of the community," he said. "I think it leads them to career paths that involve service back to the community.
"We're all here for the same reason. We're one solid team, working for the benefit of all the kids."
Local journalism is essential.
Give directly to The Spokesman-Review's Northwest Passages community forums series -- which helps to offset the costs of several reporter and editor positions at the newspaper -- by using the easy options below. Gifts processed in this system are not tax deductible, but are predominately used to help meet the local financial requirements needed to receive national matching-grant funds.
Subscribe to the Coronavirus newsletter
Get the day's latest Coronavirus news delivered to your inbox by subscribing to our newsletter.
---