A&E > Food
Hunting for elderberries might be worth it when flu season arrives
Tue., Oct. 3, 2017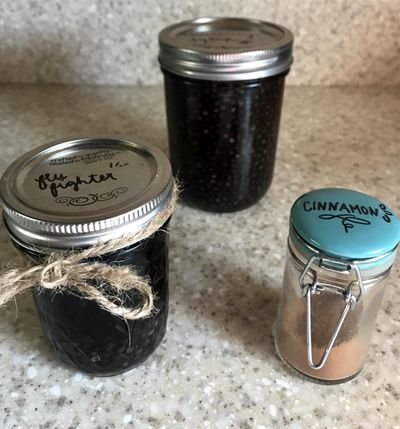 This cooler and wetter season is good for many things in the Pacific Northwest – from stopping forest fires to promoting the growth of many new plants. It's also perfect weather for wild elderberries.
Elderberries are small dark berries that grow in bunches. They love to be near moist environments, such as rivers or shaded streams, and can be found all around Eastern Washington. They ripen in the middle of summer and into the fall.
Setting aside a day to go elderberry-hunting is well worth it.
Elderberries are rich in antioxidants. And their antiviral activity is so high that some studies have indicated elderberry extract can be beneficial in easing flu symptoms.
While hunting, look for a red-hued stem, oval leaves with pointed tips and berry clusters. There are many varieties; you want deep blue berries with a frosted look. But be careful: Hercules' Club, which is poisonous, looks similar. Be sure to avoid berries with thorny stems.
And keep in mind most elderberries must be cooked, as they contain small amounts of toxic chemical when raw. Tuck them into baked treats or make them into jam.
This elderberry syrup can be used throughout the year, especially in the fall months.
Elderberry Syrup
3 ½ cups filtered water
2 cups dried elderberries
1 tablespoon organic ginger root, dried or fresh
1 teaspoon organic cinnamon, sticks or powder
Raw local honey, to taste
Pour the water into a saucepan and add all of the ingredients except for the honey. Bring the mixture to a boil, then reduce heat and simmer, covered, for about 40 minutes. Remove from heat and mash the berries. Pour the liquid through a strainer or cheesecloth and squeeze out the juice. Add the honey and stir well. Transfer to a sterilized glass jar. Take 1 tablespoon per day to help fight off the flu.
Note: Dried berries can be purchased online or made at home.
Ashlee Rowland is a local nutrition consultant who blogs at simplholistic.org.
Local journalism is essential.
Give directly to The Spokesman-Review's Northwest Passages community forums series -- which helps to offset the costs of several reporter and editor positions at the newspaper -- by using the easy options below. Gifts processed in this system are not tax deductible, but are predominately used to help meet the local financial requirements needed to receive national matching-grant funds.
Subscribe to the Spokane7 email newsletter
Get the day's top entertainment headlines delivered to your inbox every morning.
---