News > Nation
Judge orders release of congressman sentenced for bribery
Thu., Oct. 5, 2017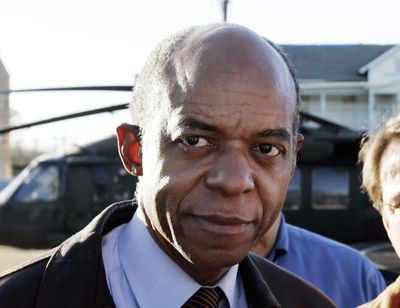 McLEAN, Va. – A federal judge has ordered that a former Louisiana congressman sentenced to 13 years in prison for taking bribes be released from jail pending a new sentencing hearing.
The ruling was based on a recent Supreme Court decision handed down when it overturned the corruption conviction of former Virginia Gov. Bob McDonnell. The Supreme Court ruling made it more difficult to convict public officials on bribery-related offenses.
Democrat William Jefferson, who represented parts of New Orleans, has been serving his sentence since 2012. He was convicted of accepting more than $400,000 in bribes and seeking millions more in exchange for brokering business deals in Africa.
The case became famous in 2005 when agents searched his Washington home and found $90,000 cash hidden in his freezer.
In a ruling made public Thursday, Judge T.S. Ellis III said a new sentencing hearing is necessary because the Supreme Court has subsequently changed what constitutes "an official act" for which a public official can be convicted of taking bribery.
In his ruling, Ellis vacated seven of the 10 counts on which Jefferson was convicted. On two of the remaining counts, Jefferson received a five-year sentence, and on the third, he received a 13-year sentence. But Ellis said there is no guarantee that Jefferson would again receive a 13-year sentence on that count, so he ordered a new sentencing hearing for Dec. 1.
Before then, though, the government was given until Oct. 16 to decide if it wants to retry Jefferson on the seven counts that were tossed out.
Joshua Stueve, a spokesman for the U.S. Attorney's office in the Eastern District of Virginia, which prosecuted the case, said prosecutors are weighing whether to seek a retrial.
In his 41-page ruling, Ellis wrote, "No one reading this opinion should conclude that Jefferson was innocent of crime; he was not innocent of crime."
Even under the stricter bribery rules spelled out by the Supreme Court in the McDonnell case, Ellis said Jefferson's behavior went well beyond anything that occurred in the McDonnell case.
Jefferson's attorney, Robert Trout, said in an emailed statement, "We are continuing to review the opinion, but we are obviously very pleased that Judge Ellis has ordered Mr. Jefferson's immediate release." He declined further comment.
Local journalism is essential.
Give directly to The Spokesman-Review's Northwest Passages community forums series -- which helps to offset the costs of several reporter and editor positions at the newspaper -- by using the easy options below. Gifts processed in this system are not tax deductible, but are predominately used to help meet the local financial requirements needed to receive national matching-grant funds.
Subscribe now to get breaking news alerts in your email inbox
Get breaking news delivered to your inbox as it happens.
---