News > Spokane
Spokane Valley councilman who didn't disclose juvenile felony charges when appointed hoping to retain seat
UPDATED: Sun., Oct. 8, 2017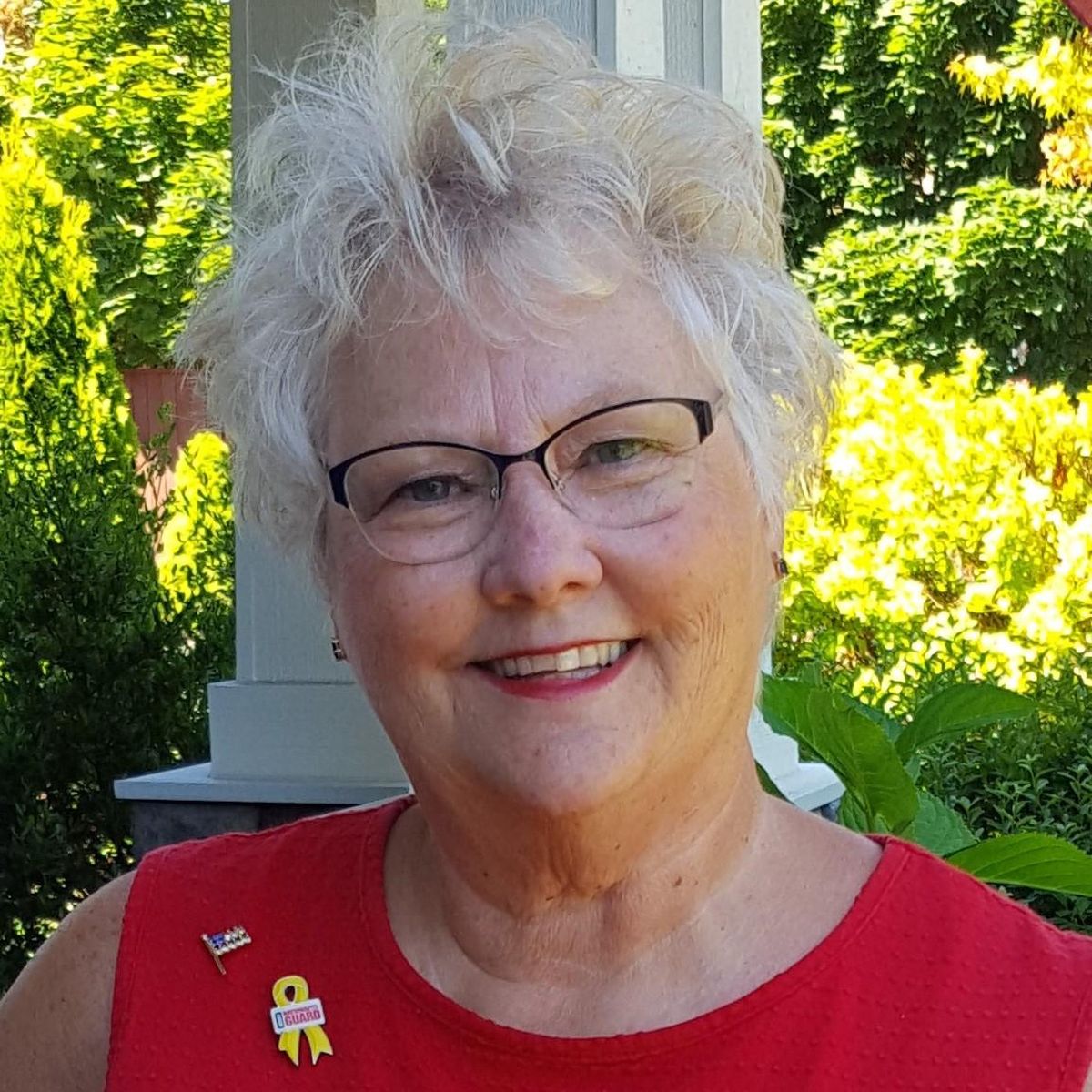 Spokane Valley City Council (Courtesy)
Drug and alcohol abuse has affected two Spokane Valley City Council candidates in very different ways.
The incumbent for Position 7 on the council, Mike Munch, said he was an "out-of-control kid" who "got in with the wrong group of guys" as a teenager, getting drunk and high and racking up juvenile criminal convictions that, until now, had not been publicly reported.
"It's definitely not a chapter of my life that I'm proud of," said Munch, 41, who owns a construction company and was appointed to fill a vacancy on the council last year. "I've basically completely rehabilitated myself and have a family and a business, and I'm a productive member of society at this point."
Munch's challenger, Linda Hatcher Thompson, has been the executive director of the Greater Spokane Substance Abuse Council for nearly 25 years. Her 3-year-old son was killed by a drunken driver in 1986.
"Working at GSSAC has been an incredible opportunity for me to make Trevor's life count and to make policy change," she said.
Munch said he's proud of what he and other council members have accomplished during the past year, including a new comprehensive plan – the city's long-term growth plan – and development in the city's industrial area. He also touted the city's general fund balance, projected to be about $2.2 million next year, which he referred to as a "surplus."
Meanwhile, Thompson, 64, said the council has been out of touch with constituents and distracted by matters outside of its purview, such as the "parental rights" issue of whether to allow unvaccinated children in school during disease outbreaks. She said the city needs to focus on economic development and work harder to engage people, especially youth, in local politics.
Juvenile cases surface
When applying to join the City Council last May, Munch and others filled out a standardized form that included the question: "Have you ever been convicted of anything other than a minor traffic violation?"
There were two boxes labeled "Yes" and "No" and a blank space where each candidate could write an explanation.
Munch ticked the "No" box and left the blank space blank.
As a teenager, though, he was convicted of four crimes: second-degree theft, trespassing, residential burglary and attempted first-degree robbery.
"Since it was my juvenile record, I didn't think that I needed to disclose it, since it was 24 years ago," Munch said. "I checked with a lawyer and asked if, since I was under 18, if I need to report it, and he said no."
Munch said he believed the cases had been sealed from public view, and he added in an email: "Juvenile records are not supposed to follow you into adulthood."
Munch said he "found God" shortly after his last arrest, and with the support of his parents and treatment centers, including Daybreak Youth Services, he quit drugs, stopped abusing alcohol and turned his life around. He said he and his family are devout Christians.
"I feel like I can relate to a lot of people and help other kids," Munch said. When he encounters troubled youth, he said, he tries to "reach out and talk to them and, hopefully, pull them back to the straight and narrow."
The theft, trespassing and burglary convictions came in 1993, when Munch was 17. Court documents from the time say he threw a rock through the window of a convenience store in Pend Oreille County before he and other teens went inside to steal food, beer and cigarettes. The documents also say Munch and other teens broke into several cabins near Sacheen Lake.
The attempted robbery happened on Aug. 3, 1994, about five weeks before Munch's 18th birthday. Court documents obtained by The Spokesman-Review offer no description of the crime, except that there were two female victims and multiple assailants, including Munch, who was armed with a 9 mm handgun.
Councilman Ed Pace said he didn't know "anything about that part of Mike's background," but it didn't change his opinion of Munch.
"In my mind, it's done with. It's a done deal. It's not an issue," Pace said. "I voted to appoint him to the council, and I have no regrets. He's been doing an outstanding job as a city councilman, and I've come to trust him."
Likewise, Thompson said she would not pass judgment on Munch because of his actions as a teenager.
"We're human beings. We make mistakes," she said. "We need to just move forward from there and let the voters decide what they want to do."
Spokane Valley City Attorney Cary Driskell said the city didn't conduct background checks on those who applied for appointment to the council, and he wasn't sure if the application forms had much legal significance.
In any case, Driskell said, Munch's past would not amount to "a legal prohibition on him holding office."
Because of his juvenile record, Munch was stripped of his right to bear arms, but he said he wasn't "made aware" of it until August 2016, the month after he was appointed to the City Council.
He said he enjoyed hunting and target practice, and on his council application he listed the Fernan Rod & Gun Club, an Idaho firing range, among his affiliations.
Munch petitioned the state of Washington to restore his gun rights in December, and a judge granted the request in February.
Motivated by tragedy
On Aug. 16, 1986, Thompson's first son, Trevor, was sitting next to his grandfather in a pony cart before a parade in La Center, Washington.
Thompson's daughter, Katee, then 6, was riding a horse behind the cart, and another young woman was behind her on a bike.
Around 9:30 a.m. a drunken driver careened into the group, killing Trevor and the girl on the bike, severely injuring Trevor's grandfather and leaving Katee with minor injuries.
Thompson said the driver had a long history of drunken driving – 17 arrests but no convictions. After her son was killed, she said, the driver was convicted on two counts of vehicular homicide and one count of vehicular assault. She said he served about half of his 27-month prison sentence.
"I just thought, how could a community allow someone to drive impaired without getting them counseling, treatment, help – something," Thompson said. "And so I went to work on the system, rather than the person. I did not track his parole; I didn't want to do any of that."
It's a story she's told hundreds of times since she abandoned her banking career, joined GSSAC and devoted her life to drug and alcohol policy. She has worked on sentencing guidelines and other legislation with state Sen. Mike Padden, R-Spokane Valley, and served on drunken driving victim panels and a group that advised the governor.
Thompson ran as a Democrat against former GOP state Rep. Larry Crouse in 2008 and lost with less than 44 percent of the vote. She also ran unsuccessfully against Councilman Rod Higgins in 2013, taking more than 48 percent of the vote.
Since that first loss, Thompson said, she's distanced herself from the Democratic Party because it supported legalizing marijuana "without a system for prevention, treatment and enforcement" to keep the drug away from children and teens.
In the council race, she said, "I totally am doing the nonpartisan thing."
Local journalism is essential.
Give directly to The Spokesman-Review's Northwest Passages community forums series -- which helps to offset the costs of several reporter and editor positions at the newspaper -- by using the easy options below. Gifts processed in this system are not tax deductible, but are predominately used to help meet the local financial requirements needed to receive national matching-grant funds.
Subscribe now to get breaking news alerts in your email inbox
Get breaking news delivered to your inbox as it happens.
---