News > Education
New WSU regent sets sights on boosting research capabilities
Mon., Oct. 9, 2017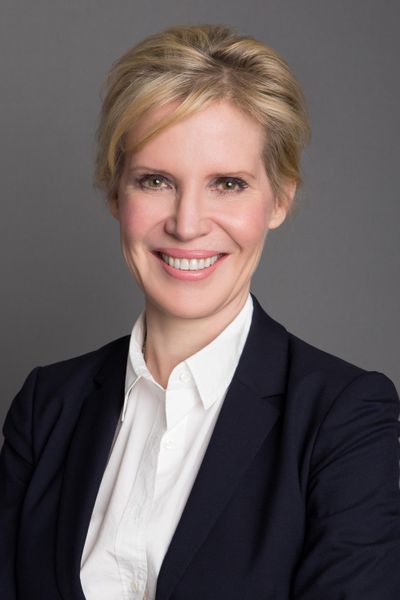 Washington State University's newest regent is a Seattle lawyer and venture capitalist with decades of experience in the tech and power industries.
Gov. Jay Inslee has appointed Heather Redman to the 10-member board that governs the state's second-largest university. Redman replaces Laura Jennings, a former Microsoft executive who had served on the board since 2005.
Redman is a co-founder and managing partner of Flying Fish Partners, a firm that invests in Pacific Northwest software tech startups. She practiced at a Seattle law firm in the early 1990s before moving on to vice-president posts at Indix Corp., Summit Power Group, Getty Images, AtomShockwave Inc. and PhotoDisc Inc.
Redman also sits on the boards of the Seattle Metropolitan Chamber of Commerce and the Washington Technology Industry Association. She studied English and Russian at Reed College in Portland and got her law degree from Stanford.
"I'm a huge booster of our region as a whole, and I have always felt that pretty much every bit of our infrastructure and ecosystem is underappreciated, and also deserves to have even more resources and energy around it," Redman said in an interview.
In the tech world, Redman said she's grown accustomed to rapid innovation and decision-making and will need to adapt her mindset to the "historic and venerable institution" that is WSU.
"Most of the environments that I'm in, we're moving fast and changing things very quickly every day," she said. "Education is very different from that. There's a lot of history, and a lot of moving parts, and a lot of components to the mission."
Redman said she especially looks forward to expanding WSU's research capabilities, citing the "Drive to 25" campaign that began last year.
"We want to be recognized as one of the top 25 public research institutions in the country, and I think that's totally attainable," she said, "and I'm just very, very fired up about working on that."
The regents receive no salary for their work – only compensation for travel and meeting expenses.
The others are Brett Blankenship, a Washtucna wheat farmer; Don Barbieri, the Spokane-based founder of Red Lion Hotels; Lura Powell, a former director of the U.S. Department of Energy's Pacific Northwest National Laboratory; Scott Carson, a former Boeing executive; Ron Sims, a former King County executive; Mike Worthy, the CEO of a Vancouver-based financial services company; Ted Baseler, the CEO of Ste. Michelle Wine Estates; Ryan Durkan, a Seattle attorney; and Alyssa Norris, the student member of the board.
Local journalism is essential.
Give directly to The Spokesman-Review's Northwest Passages community forums series -- which helps to offset the costs of several reporter and editor positions at the newspaper -- by using the easy options below. Gifts processed in this system are not tax deductible, but are predominately used to help meet the local financial requirements needed to receive national matching-grant funds.
Subscribe to the Coronavirus newsletter
Get the day's latest Coronavirus news delivered to your inbox by subscribing to our newsletter.
---