A&E
Jennifer Lawrence as a picnic table? Celebs and Halloween
Tue., Oct. 10, 2017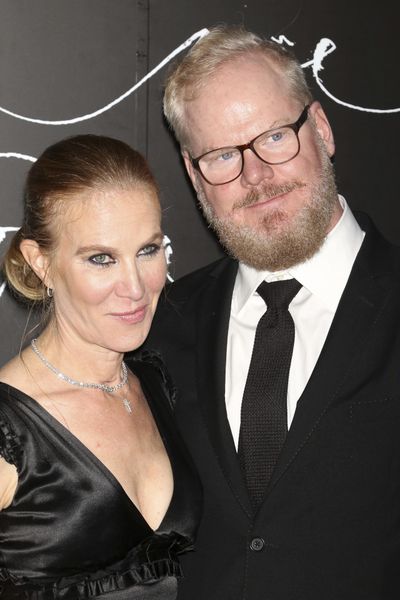 NEW YORK – When it comes to Halloween, you're either a hardcore fan or not so much. You can go ahead and count Dua Lipa in, along with other celebrities who shared their favorite memories of the dress-up holiday.
"Me and my band have actually planned to do our show in Stockholm in costume," said Lipa, the English pop singer. "We're all going to go as the 'Harry Potter' cast and I'm going to make a flyer and tell all the fans to come dressed up for the show. I think that's gonna be lots of fun."
And what of last year?
"Last Halloween I was dressed up as Carrie. Lots of blood. Kind of gross," she laughed.
Fellow crooner Harry Connick Jr. recalled one notable night.
"I went as Barbie one year. I was extremely hot," he joked.
His wife, Jill Goodacre, chimed in: "It was so scary."
Hugh Jackman has enjoyed a little family fun – and an odd Halloween anonymity – in the past.
"I dressed up once as (his X-Men character) Logan because my kid, my 3-year-old, went as Wolverine and the costume department gave him the full leather suit and the claws," he said. "Only one out of 50 houses actually recognized me playing Logan. So I think I could roam the halls of Comic-Con and people are like, 'No. Too tall.'"
Perhaps only Jennifer Lawrence could have pulled this one off: She went as a picnic table in middle school.
"I cut a hole in, like, a plaid picnic thing and glued a bunch of plates and stuff to it. It was really attractive," she deadpanned.
Noah Schnapp of "Stranger Things" thinks he may carry the sci-fi '80s vibe of the Netflix series into his Halloween costume. The show's second season premieres just a few days before Halloween.
"I'm thinking of dressing up as some kind of monster. Like a Demogorgon from the Upside Down? I've done enough running from monsters. It's time to do some chasing," he said of his character, young Will Byers.
Finn Wolfhard, his fellow "Stranger Things" cast member who also appears in the Stephen King film "It," got the bad end of the deal for Halloween last year when one of the moms volunteered to get a bunch of costumes for the show's kids as they continued to film and he was the last one to arrive for trick-or-treating.
"I got the last costume left, and that's why all the 'Stranger Things' kids were really cool superheroes last year – and I was a human whoopee cushion," he said.
Vampires are Ruby Modine's Halloween jam. The cast member of the Showtime series "Shameless" and the new theatrical horror film "Happy Death Day" said she dressed mostly as a vampire since she was 6 years old.
"I should really switch things up. This year I'll aspire to be a beautiful and more elaborate version from 2016," she said.
For actor-comedian Jim Gaffigan, there was a Peter Pan family theme one Halloween with his wife, Jeannie Gaffigan, and their kids. He was supposed to be Captain Hook but was roundly mistaken for Captain Morgan, of the rum.
"Yeah, all these drunks were like Captain Morgan! And I'm with all these little kids and I'm like no," he said. "I don't know what that says about me. It seems like I add alcohol to the equation. But nobody knew it was me."
Jeannie added: "And he had a hook and he was still, like, Captain Morgan."
Growing up, Halloween was all about improvising for singer-songwriter Jason Derulo.
"We didn't have all of this money to spend on Halloween. So, you know, we had to improvise a little bit because we definitely wanted to get the candy and we didn't want to miss out."
He remembers going as "pillowcase man," for instance. "You take a pillowcase, cut the holes in it and you know, I just had to rock it out. It's all about the confidence that you have when it's Halloween. But, this year I don't know. I don't know where I'm going to take it."
Cheryl Hines, co-star of the Larry David HBO series "Curb Your Enthusiasm," hasn't traveled far out of the box when it comes to Halloween costumes for her and her kids, but she had one epic encounter.
"I did run into somebody dressed as Larry David once," she said. "On Santa Monica boulevard. Like a 20-year-old guy dressed as Larry David. It was very funny. Of course we got a picture together."
Local journalism is essential.
Give directly to The Spokesman-Review's Northwest Passages community forums series -- which helps to offset the costs of several reporter and editor positions at the newspaper -- by using the easy options below. Gifts processed in this system are not tax deductible, but are predominately used to help meet the local financial requirements needed to receive national matching-grant funds.
Subscribe to the Spokane7 email newsletter
Get the day's top entertainment headlines delivered to your inbox every morning.
---