Pac-12 tracking regional air quality ahead of Friday's game between Cal, Washington State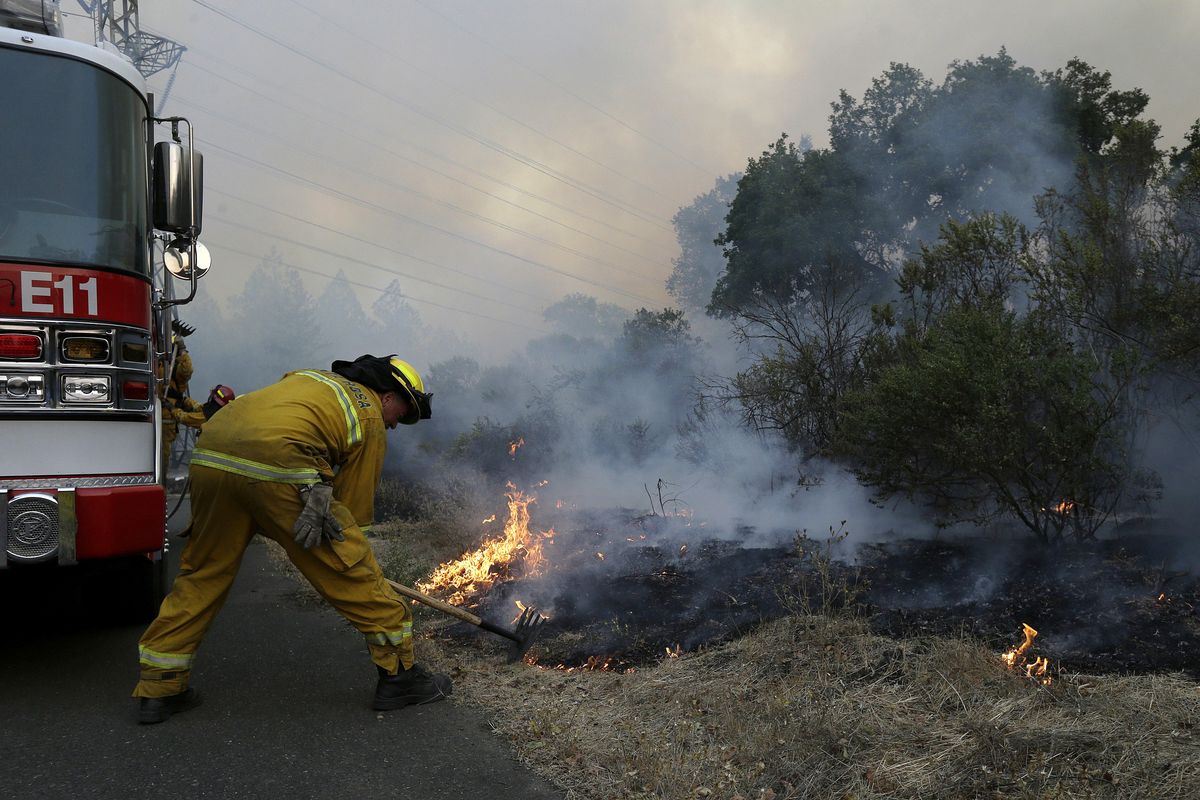 BERKELEY, Calif. – For the second time this season, regional air quality has emerged as a leading storyline in the days ahead of a Washington State football game.
The raging California wildfires that wiped out more than 3,500 homes in Sonoma County and surrounding areas have polluted air in the Bay Area and more specifically in Berkeley, where Washington State and California are scheduled to play a Pac-12 North football game Friday at 7:30 p.m.
The Air Quality Index in Berkeley was measured at 155 at 10 a.m. Thursday. AQI between 151 and 200 is deemed unhealthy. Berkeley's AQI rose as high as 187 on Wednesday.
A Cal official said Thursday morning via email, "Along with the Pac-12 we are currently monitoring the air quality situation."
The school then released an official statement at 12:35 p.m. on Thursday. As conditions stand, the game will move forward as scheduled, the statement said. Conditions would have to worsen substantially before any contingency plans are considered or put into place.
"As of the time of this release, we do not anticipate any changes to our scheduled game with Washington State. The NCAA Sport Science Institute provides parameters for activities when air quality is poor, and we are using the recommendations as a guideline. The NCAA uses a sustained Air Quality Index of 200 or above as a threshold to delay or cancel competition."
The Golden Bears have practiced outside throughout the week despite hazy conditions, but the NFL's Oakland Raiders took precautions on Wednesday afternoon and ended a workout early.
"There's a level that they keep us updated on and what's appropriate to work out in, so we were good," Cal coach Justin Wilcox said Wednesday after practice in Berkeley. "Obviously, (we're) watching that and monitoring constantly."
Pac-12 Commissioner Larry Scott spoke about air quality during the league's basketball media day in San Francisco on Thursday. Stanford is scheduled for a home game against Oregon at 8 p.m. on Saturday in Palo Alto.
"We have been and are as we speak in active discussions with Stanford and Cal administrators," Scott said. "Sadly we've been through this drill for the last few weeks with the Oregon schools and the Washington schools. … The thing I'd say that we've learned is these are day-by-day situations given the way the wind's blowing and how these fires progress and the impact on smoke. One day can be vastly different. The schools are in touch with local authorities, we've got policies and procedures in place, we are certainly consulting with them and looking at contingency planning if an event can't be planned."
Scott didn't expand on any contingency plans the conference has discussed.
Wildfires in the Pacific Northwest made for hazardous conditions ahead of WSU's week-two game against Boise State. AQI levels in Pullman rose above 191 in the days leading up to the Sept. 10 game and the Cougars were forced to hold three indoor practices, but strong winds cleared smoke out of the Palouse in time for a Saturday night kickoff at Martin Stadium.
---