News > Education
Students share campus experiences with race and diversity in the Gonzaga 'fishbowl'
UPDATED: Thu., Oct. 19, 2017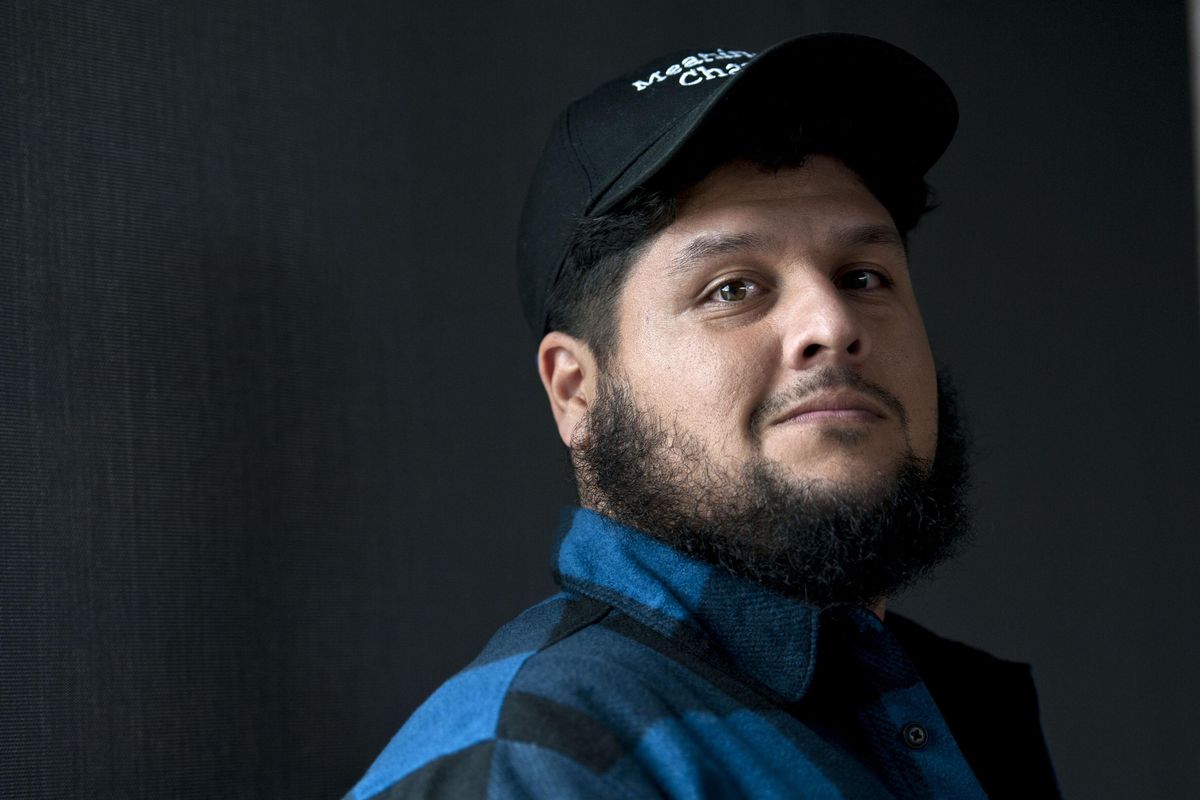 Arthur Diaz photographed at Gonzaga University on Wednesday, Oct. 18, 2017. Kathy Plonka/THE SPOKESMAN-REVIEW (Kathy Plonka / The Spokesman-Review)
As a first-generation Vietnamese-American living in Tacoma, Trang Tran was surrounded by plenty of people who looked like her.
But after moving to Spokane and starting her first semester at Gonzaga University, she said two things stuck out to her: the cold weather that just wouldn't quit, and the noticeable lack of diversity compared to home.
"My high school was very diverse," said Tran, who is now a 21-year-old college senior. "So coming here, it really wasn't."
That thought stuck with her for most of her freshman year, even as she joined clubs looking to make friends. It wasn't until she joined BRIDGE, a pre-orientation program designed to help underrepresented students build a support network at school, that she really started to fit in. And even then, it was only with other minority students.
"It was really hard the first year," she said. "I was taken away from home, and a lot of the comforts I had were around the cultural identity, whether it's the food or just celebrating certain holidays. It was just really hard."
Tran and seven other seniors shared their stories with a crowd of hundreds of students and faculty at the Hemmingson Center ballroom, or "fishbowl," on Oct. 5. Creating a circle in the center of the room, the students took turns telling similar stories of what it's like to be a minority at Gonzaga, and how administrators can help them in their college experience.
Called "Stories Behind the Stats," it was the second event of its kind since April, when a similar but smaller event was held.
Carlo Juntilla, president of the Gonzaga Student Body Association, said there was a strong desire to replicate the same type of running dialogue that was created last year, but this time hold it in the fall so Gonzaga faculty and students would have time to make meaningful progress.
"It was well needed," the senior said. "It gave people who don't have that background an understanding of what it means to be a person of color on campus."
Arthur Diaz, a theater major who moved to Spokane from Oakland two years ago, talked in the circle about how the school's mission statement promises a commitment to the "poor and vulnerable" and how, in reality, those promises aren't being kept.
The son of a Mexican immigrant, the 26-year-old said it was a bit of a culture shock when he arrived at Gonzaga and noticed the predominantly white student body. In the Bay Area, he said he didn't have much of a grasp on what it meant to "be a minority."
"Where I was from, there's so many of us," he said. "But coming here, I realized, yes, I am a minority."
Diaz, who was born in the United States, also told the story of an interaction he had in class with one of his professors.
"He told me how good my English was," the first-generation Mexican-American said. "For many students, it just seemed like a nonchalant thing being thrown out. But how I was raised, and living in the U.S., that phrase had a lot more weight than what was meant."
Raymond Reyes, Gonzaga's chief diversity officer, said the university is aware of the students' concerns and is actively working toward a solution.
Through a three-pronged approach, Reyes said the university can strive for inclusiveness by recruiting and retaining more students of color, hiring faculty and staff that better reflect a diverse student body and tailoring curriculum to be more inclusive.
While the private university is about 75 percent white – compared to the national average of about 58 percent according to 2013 numbers from the National Center for Education Statistics – Reyes hopes that number becomes more equal over the years.
In the meantime, the educator with about 30 years of experience at Gonzaga said he's going to keep building platforms for students to speak from and help them spread the message of inclusivity.
"All humans beings have difficulty doing three things," he said. "Responding to hate with love, including the excluded and admitting you're wrong when you're wrong. If Gonzaga University can do those three things, we will be successful."
Juntilla, a first-generation Filipino-American, said the problems facing Gonzaga aren't unique to the university. In a video titled "Where Were You When" featuring Gonzaga students, including Juntilla, that was uploaded to YouTube in May, students asked administrators where they were when they experienced acts of racism and exclusion.
"An aspect of the mission statement that spoke to me was its commitment to the poor and vulnerable – solidarity with the poor and vulnerable," Juntilla said in the video. "So my question is, where were you when I was entering my first week of freshman year and I was in my dorm room, and I heard the phrase in the hallway, 'That's so gay'? Where were you when I felt my skin crawl and when I felt isolated and not knowing who I could talk to?"
Five months later, Juntilla is still asking where his allies are, but after sharing stories two weeks ago, he's hearing responses louder than ever.
"I think that a lot of people on campus would agree to some degree that universities in general could be better in helping their minority students," he said. "But a lot of people don't know what exactly that entails. Now they might."
Local journalism is essential.
Give directly to The Spokesman-Review's Northwest Passages community forums series -- which helps to offset the costs of several reporter and editor positions at the newspaper -- by using the easy options below. Gifts processed in this system are not tax deductible, but are predominately used to help meet the local financial requirements needed to receive national matching-grant funds.
Subscribe now to get breaking news alerts in your email inbox
Get breaking news delivered to your inbox as it happens.
---