News > Nation
Trooper mistakenly kills K-9 partner during pit bull attack
Wed., Oct. 25, 2017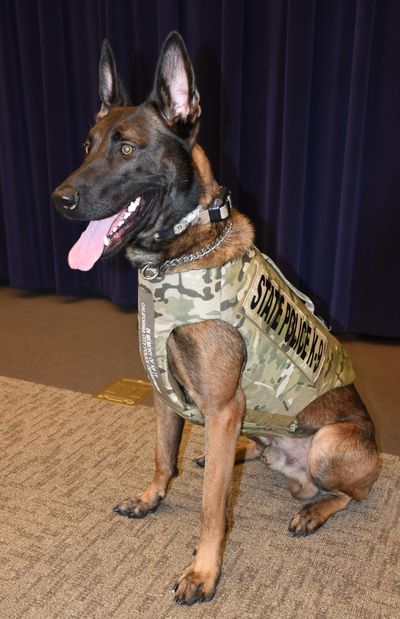 GREIG, N.Y. – A state police trooper accidentally killed his K-9 partner when trying to protect it from a pit bull attack during a search of a New York residence.
Police say troopers were helping the Lewis County sheriff's office search a residence in the eastern Adirondacks late Monday when the pit bull ran out of the house and began attacking Trooper Shaun Smith's K-9 partner, a 3-year-old Belgian-Malinois named Will.
Officials say Smith shot the pit bull in the leg. Troopers say it appears the bullet ricocheted off the ground and hit Will in the stomach. The K-9 died at a veterinary clinic.
Will graduated from K-9 school in April. He was named after Trooper William Doyle, who was fatally shot by escapees from a psychiatric institution in 1967.
Local journalism is essential.
Give directly to The Spokesman-Review's Northwest Passages community forums series -- which helps to offset the costs of several reporter and editor positions at the newspaper -- by using the easy options below. Gifts processed in this system are not tax deductible, but are predominately used to help meet the local financial requirements needed to receive national matching-grant funds.
Subscribe to the Coronavirus newsletter
Get the day's latest Coronavirus news delivered to your inbox by subscribing to our newsletter.
---