News > Education
SCC president resigns, eyeing top jobs at other schools
Sat., Sept. 2, 2017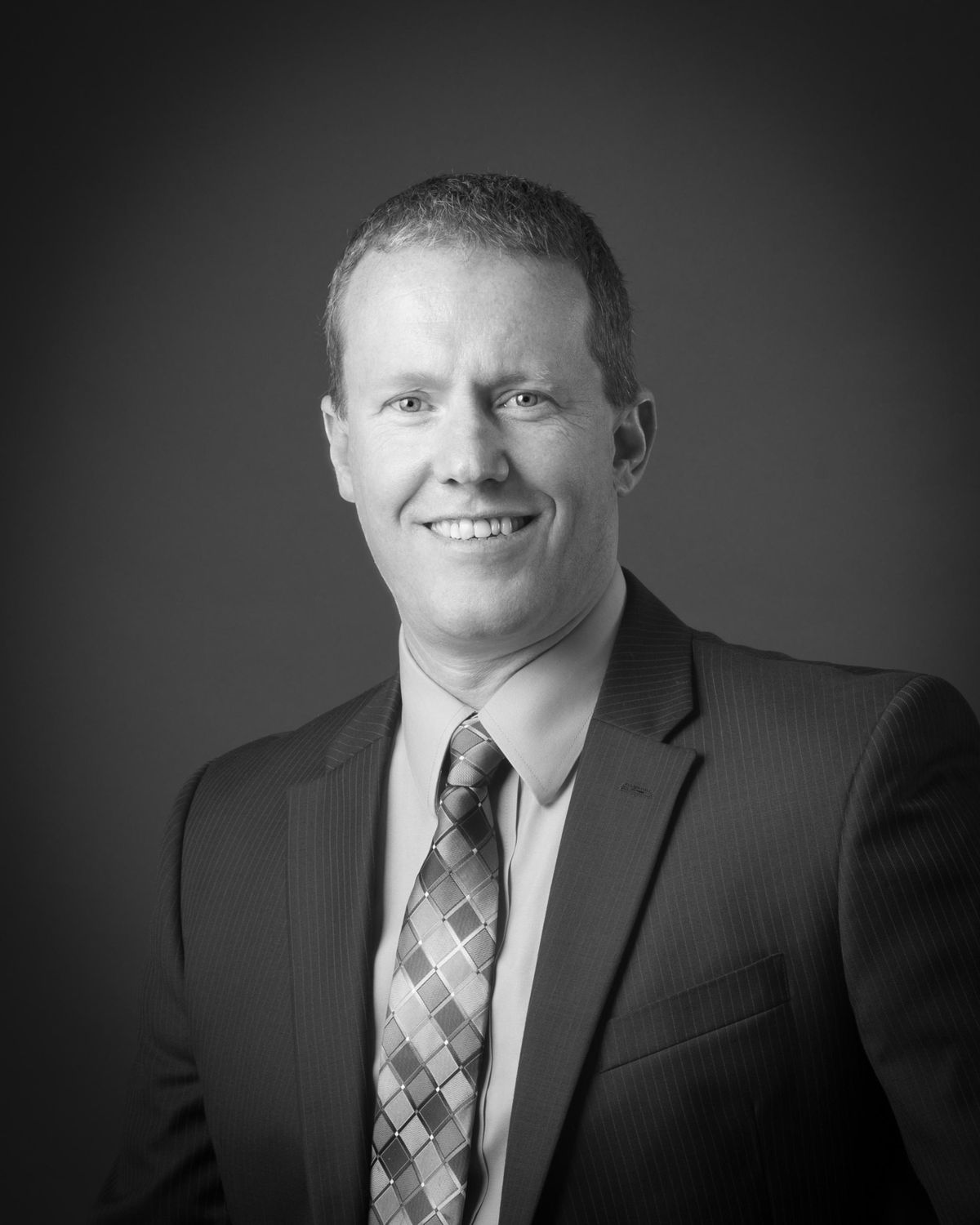 Kevin Brockbank is the acting president of Spokane Community College. (Courtesy of Community Colleges of Spokane)
The president of Spokane Community College has resigned after two years on the job.
Ryan Carstens stepped down from the $178,000-a-year position in July, although the school did not announce his departure until Wednesday. Asked about the reason for his departure, a spokeswoman for the Community Colleges of Spokane said only that Carstens had "decided to pursue other opportunities."
Before resigning from SCC, Carstens was in the running to become president of Eastern Wyoming College in Torrington, Wyoming. He visited the school and addressed a crowd during a public forum in late April.
"Why Torrington and why EWC? Why not?" Carstens said, according to the Torrington Telegram. "I worked in a school that had only 600 students. That's what I seek, a more intimate place where we all know one another."
The following month, EWC's board of trustees selected another candidate to be the school's president.
More recently, Carstens was one of three finalists for the top job at Hopkinsville Community College in Kentucky. On Monday the school announced it too had picked someone else.
Carstens now works for the Washington state Board of Community and Technical Colleges headquartered in Olympia. His job title is "strategy and special projects associate." He did not respond to an email seeking comment on Friday. Messages left with the board office and its spokeswoman were not immediately returned.
Carstens, who is in his late 50s, was selected to lead SCC following a nationwide search in summer 2015. At the time, he also had been in the running for the top job at New Mexico State University's Alamogordo campus. According to his curriculum vitae, he has taught or held leadership positions at a dozen higher education institutions in seven states.
Christine Johnson, the chancellor of Community Colleges of Spokane, has appointed SCC's vice provost, Kevin Brockbank, to serve as president during the next academic year while a nationwide search for a permanent successor is conducted.
Brockbank, 46, was also a finalist for president before Carstens got the nod in 2015. Both men previously served in administration at Salt Lake Community College in Utah.
In a news release, Johnson said Brockbank "built strong partnerships and demonstrated innovative leadership in his role as our vice provost." Among other projects, he led the development of a vocational training program in collaboration with Spokane businesses, the release says.
Before going to Utah, Brockbank worked in leadership roles at Missoula College and Helena College, both two-year schools affiliated with the University of Montana.
This summer he completed his doctorate in educational leadership through the University of Montana, where he also earned bachelor's and master's degrees.
Brockbank said in the release that he would focus on efforts to help students succeed academically.
"We want to make sure we are doing all we can to provide students with the necessary supports to reach their academic goals in a welcoming and helpful environment," he said.
The president of Spokane Falls Community College, Janet Gullickson, announced her resignation in May. She is now the president of Germanna Community College in Fredericksburg, Virginia.
Darren Pitcher, formerly SFCC's vice president for learning and student services, is the school's acting president.
Annie Gannon, spokeswoman for the Community Colleges of Spokane, said recruitment efforts for both presidential posts would begin early next year.
"Dr. Pitcher and Dr. Brockbank have one-year appointments as acting presidents and will have an opportunity to apply," she said in an email. "We anticipate filling the positions during the summer of 2018."
Local journalism is essential.
Give directly to The Spokesman-Review's Northwest Passages community forums series -- which helps to offset the costs of several reporter and editor positions at the newspaper -- by using the easy options below. Gifts processed in this system are not tax deductible, but are predominately used to help meet the local financial requirements needed to receive national matching-grant funds.
Subscribe now to get breaking news alerts in your email inbox
Get breaking news delivered to your inbox as it happens.
---