News > Spokane
Spokane sets record for air pollution; smoke expected to remain until Friday
Sept. 6, 2017 Updated Thu., Sept. 7, 2017 at 7:07 a.m.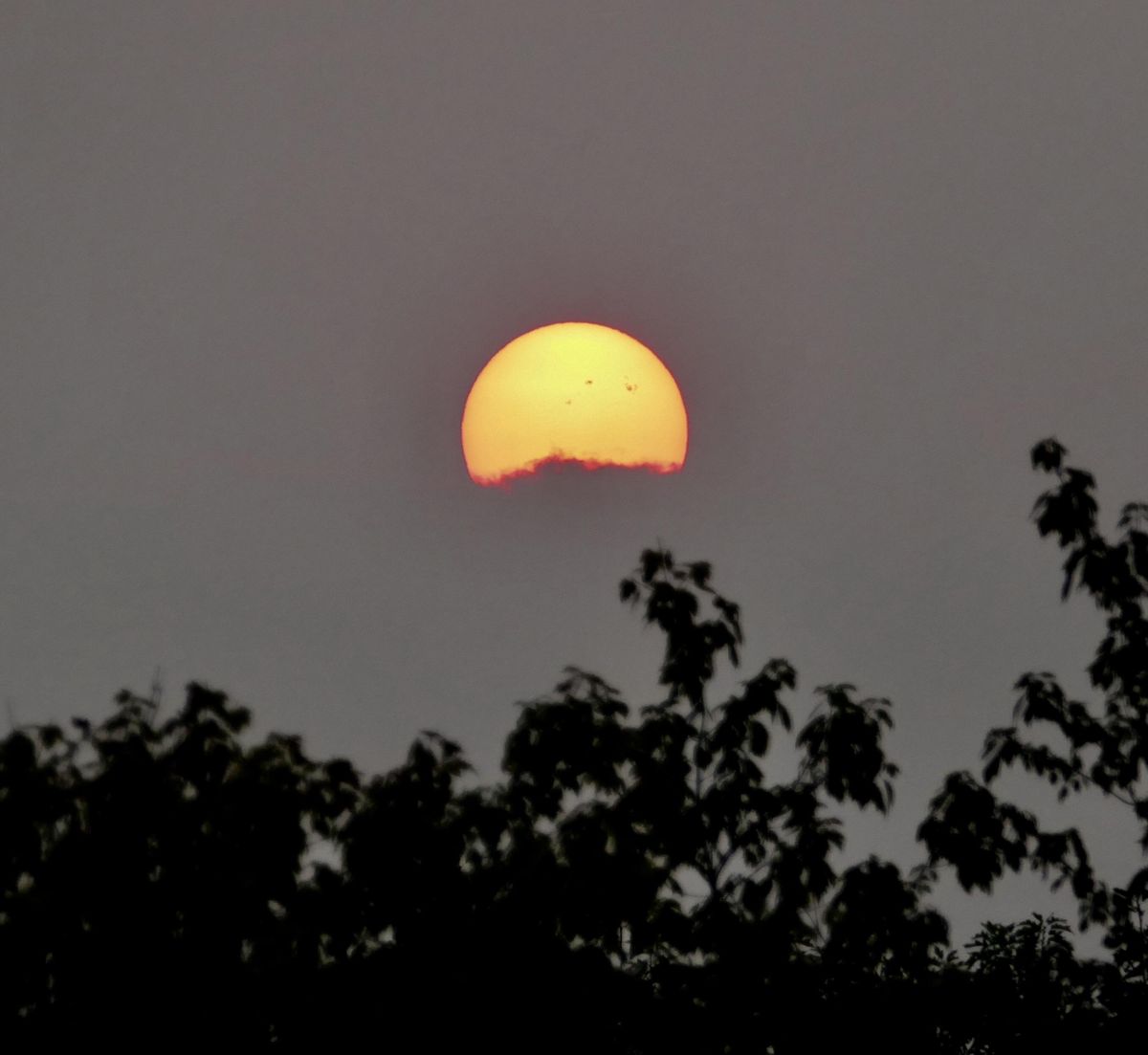 A red sun rises over distant clouds, Wednesday, Sept. 6, 2017 as seen from Spokane, Wash. (Jesse Tinsley / The Spokesman-Review)
Spokane set a troubling record on Tuesday.
Air pollution averaged during 24 hours reached the highest measurement on record and entered the "very unhealthy" category for the first time since 1999, the same year records began to be compiled.
Meanwhile, air pollution didn't improve much Wednesday. The air remained in the "very unhealthy" category for most of the day. And the smoke from wildfires isn't expected to lift until Friday.
For the third straight day, air quality reached "hazardous" levels Wednesday in Spokane, the worst category in the air quality index, based on numbers compiled by the state Department of Ecology.
Numbers maintained by the Spokane Regional Clean Air Agency did not reach hazardous on Wednesday for the first time since Sunday but spent most the day in the "very unhealthy" category, said Stephanie May, agency spokeswoman. The regional agency calculates its air quality numbers differently than the state.
Most schools kept students inside for recess and canceled outdoor activities for a second straight day.
Those living under the haze were trying to find ways to cope.
Charles Hansen and Derrick Falzon were waiting for buses in the haze Wednesday afternoon at a stop on Monroe Street near Gardner Avenue.
Hansen, an accountant who works inside, said he hasn't been affected much by the smoke, aside from a runny nose.
"I've been wanting to mow the lawn the last couple days, but I've looked out and decided I'm not going to do it now," said Hansen, the chairman of the Whitman Neighborhood Council.
But Falzon is a carpenter who works outside and has asthma. He's experienced a shortness of breath and a deep chest cough.
"It's not very fun," he said.
Air pollution agencies use a 1-500 scale to measure particulate matter. Numbers 300 or higher are considered "hazardous." Numbers 200 or more are considered "very unhealthy."
A cold front is forecast to start moving out the smoke late Friday morning or early afternoon, said Joey Clevenger, National Weather Service meteorologist.
"Hopefully, by the weekend we won't have smoke anymore," Clevenger said.
The region could get sprinkles on Friday, but little, if any, rain is expected.
Air pollution for the full day on Tuesday was measured at 254 on the air quality index for particulate matter 2.5 microns or less on the scale.
The only other time the daily air quality index reached the "very unhealthy" category in Spokane was Sept. 26, 1999. On that day, the air quality index reached 224 for particulate matter 10 microns or less. The unhealthy air that time was caused by a dust storm.
Local journalism is essential.
Give directly to The Spokesman-Review's Northwest Passages community forums series -- which helps to offset the costs of several reporter and editor positions at the newspaper -- by using the easy options below. Gifts processed in this system are not tax deductible, but are predominately used to help meet the local financial requirements needed to receive national matching-grant funds.
Subscribe now to get breaking news alerts in your email inbox
Get breaking news delivered to your inbox as it happens.
---