News > ID Government
Wasden to seek re-election as Attorney General, not join crowds running for governor, Congress
Sept. 7, 2017 Updated Thu., Sept. 7, 2017 at 3:51 p.m.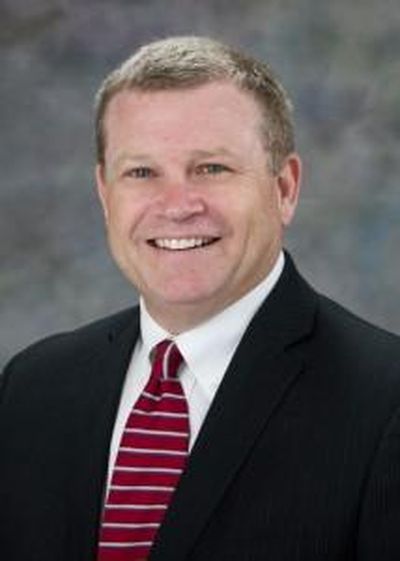 Idaho Attorney General Lawrence Wasden announced Thursday that he'll run for another term as attorney general next year – quashing speculation that he might jump into the already hotly contested races for governor or the 1st District congressional seat.
"I really felt like I still have some things I have left to do, and that I'm still making a valuable contribution at," Wasden said. "I think it fits with my skill set best."
Wasden is Idaho's longest-serving attorney general. A Republican, he was elected to his fourth four-year term in 2014 with 68 percent of the vote.
He's worked for the attorney general's office for more than 25 years, starting in 1989 as a deputy attorney general assigned to the state Tax Commission. He's also a former deputy prosecuting attorney in Canyon County and prosecuting attorney in Owyhee County.
Asked about the other two open seats, Wasden said, "I've several times been recruited for Congress, but running every two years just doesn't really appeal to me. The governor's race, there's a lot of folks in that race right now, and I expect it's going to get a little bit bruising."
Among those already running for governor of Idaho next year are Lt. Gov. Brad Little, 1st District GOP Rep. Raul Labrador, and Boise physician and developer Tommy Ahlquist, along with eight lesser-known candidates. The race for the congressional seat that Labrador will vacate next year to run for governor has drawn three big-name GOP candidates so far – Russ Fulcher, David Leroy and Luke Malek – along with three lesser-known hopefuls, including two Democrats and one Republican.
As attorney general, Wasden has pressed public corruption cases – handling 71 complaints in 2016 alone; established the Internet Crimes Against Children task force to investigate and prosecute internet sexual predators, which conducted 364 investigations last year; and recovered millions in consumer protection cases involving Idaho consumers and businesses.
He also joined other state attorneys general to sue the Obama Administration over the EPA's "Waters of the United States" rule, which sought to expand federal jurisdiction over waters and wetlands, winning a nationwide stay in federal court.
"There is more work to be done, and I am looking forward to continuing my work to insure Idaho's sovereignty is preserved, Idaho's citizens are protected, and our businesses enjoy a free competitive marketplace," Wasden said.
Wasden holds a law degree from the University of Idaho and a bachelor's degree in political science from Brigham Young University. He and his wife, Tracey, have been married 37 years, live in Nampa, and have four children and 10 grandchildren.
Thus far, no other candidate has announced plans to run for Idaho attorney general in 2018.
Local journalism is essential.
Give directly to The Spokesman-Review's Northwest Passages community forums series -- which helps to offset the costs of several reporter and editor positions at the newspaper -- by using the easy options below. Gifts processed in this system are not tax deductible, but are predominately used to help meet the local financial requirements needed to receive national matching-grant funds.
Subscribe now to get breaking news alerts in your email inbox
Get breaking news delivered to your inbox as it happens.
---