News > Washington
Family of pregnant woman killed by police files lawsuit
UPDATED: Fri., Sept. 8, 2017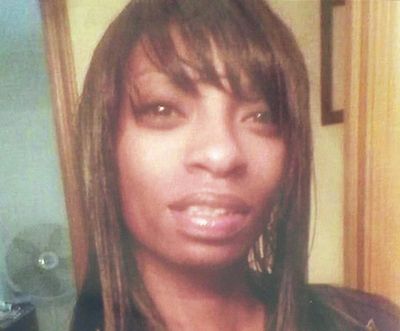 SEATTLE – The father of a pregnant black woman who was shot and killed by two white Seattle police officers in June is suing those officers.
Attorneys representing Charleena Lyles' father Charles Lyles on Friday announced a civil rights and wrongful death lawsuit against officers Steven McNew and Jason Anderson, the SeattlePI reported.
The lawyers also say they plan to sue the city of Seattle once a mandated waiting period has passed, and that they will not participate in a fact-finding inquest into the fatal shooting.
One attorney for the family, Karen Koehler, called it a "sham proceeding" that favors the police.
An inquest is meant to find facts but doesn't determine civil or criminal liability.
Police say Lyles threatened the officers after calling 911 on June 18 to report that someone had broken into her apartment and stolen video-game consoles.
The 30-year-old mother of four was shot seven times by officers who say she suddenly pulled a knife while talking to them at her northeast Seattle apartment. Three of her children were in the apartment at the time.
The lawsuit claims that officers knew she had a history of mental health issues yet failed to plan for de-escalation procedures should she experience a mental health outburst as she did two weeks before.
Police have said two officers were sent to her apartment instead of one because they knew she had struggled with mental illness and earlier in June had menaced police with metal shears in her apartment. They nevertheless found themselves with little time to react when she snapped about two minutes after they began taking her report.
Police also have said that Anderson had been issued a Taser but was not wearing it at the time of the incident.
The officers remain on paid administrative leave while the investigation continues. Seattle Police Chief Kathleen O'Toole has promised a thorough investigation.
Lyles' death also sparked community outrage, with hundreds attending a vigil and march through downtown Seattle.
Local journalism is essential.
Give directly to The Spokesman-Review's Northwest Passages community forums series -- which helps to offset the costs of several reporter and editor positions at the newspaper -- by using the easy options below. Gifts processed in this system are not tax deductible, but are predominately used to help meet the local financial requirements needed to receive national matching-grant funds.
Subscribe to the Coronavirus newsletter
Get the day's latest Coronavirus news delivered to your inbox by subscribing to our newsletter.
---