K-9 unit welcomes bunny to force as April Fools' Day joke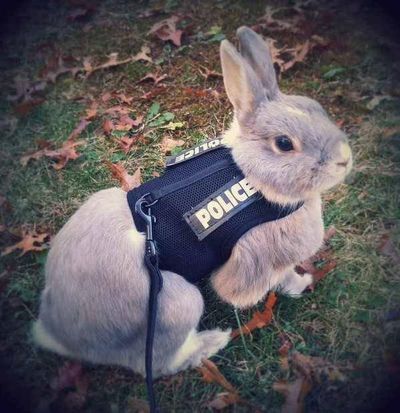 SPOKANE, Wash. – The Spokane Police Department welcomed a new furry friend to its K-9 unit.
KREM-TV reports the police department tweeted Sunday, "Please welcome our new crime-fighter, police bunny B9 Hopps," adding that the rabbit was certified in "Easter egg detection."
The tweet included the hashtag: #badbunsbadbunswhatchagonnado.
The announcement was an April Fools' Day joke by the unit.
---