San Diego makes Sam Scholl its men's hoops coach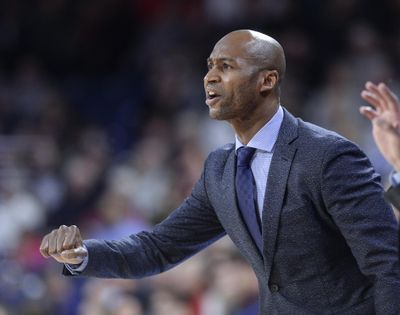 SAN DIEGO – The University of San Diego has dropped the interim tag for coach Sam Scholl after he guided the team in the postseason.
The school made the announcement Monday. Scholl will be introduced at a news conference Tuesday.
Scholl was elevated to acting head coach on Feb. 26 after Lamont Smith was arrested for investigation of domestic violence the day after the regular-season finale in San Francisco. Smith resigned 10 days later even though charges weren't filed.
Scholl led the Toreros to a 2-2 record in the postseason, including a loss to BYU in the West Coast Conference Tournament and then a run to the quarterfinals of the CollegeInsider.com Postseason Tournament.
The Toreros finished 20-14 and return 15 of 16 players, including Isaiah Pineiro, who was named All-WCC First Team after averaging 15.7 points and 6.2 rebounds.
---