Major renovation, expansion planned for Spokane International Airport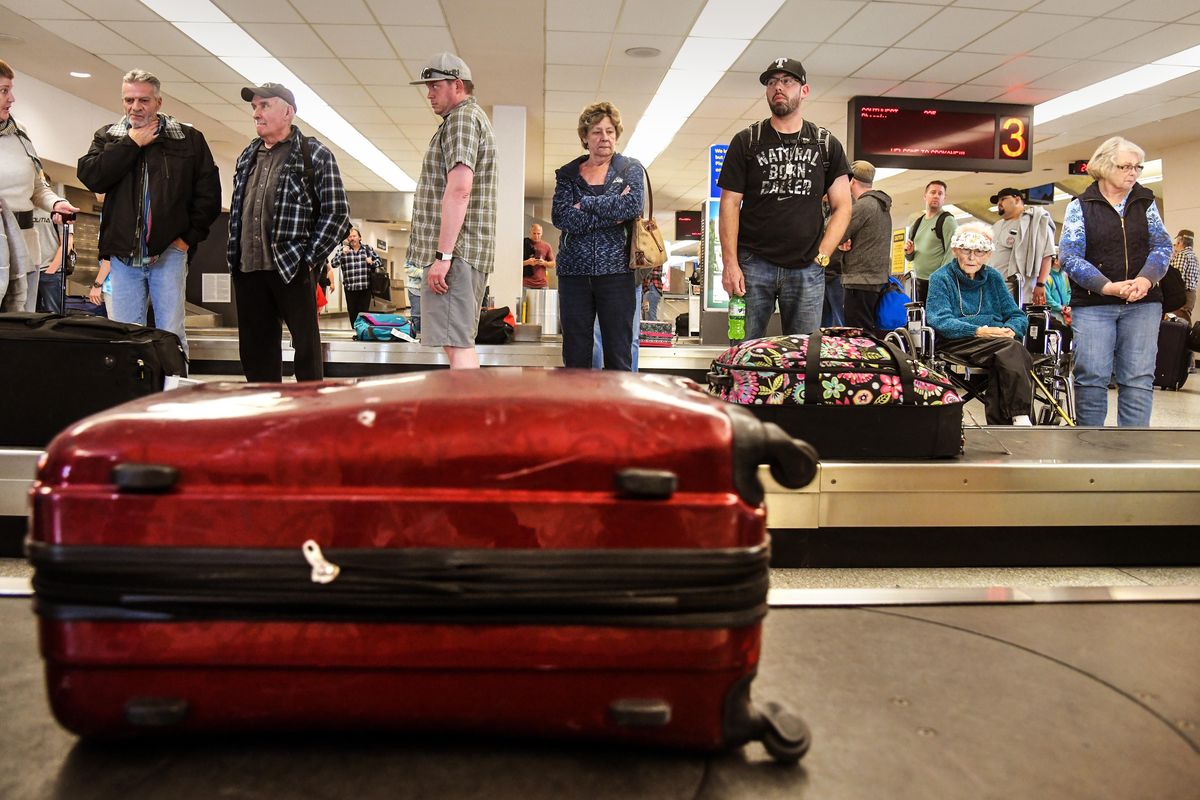 Spokane International Airport officials are moving forward with a $130 million reconstruction project to meet passenger growth by expanding terminals, remodeling security checkpoints and adding a central baggage claim hall.
Last week, the airport board approved a $2.8 million design contract with Architectural Alliance International – whose team includes Wolfe Architectural Group, T-O Engineers, and WSP USA, Inc. – for the Terminal Renovation and Expansion Project (TREX).
Spokane International Airport CEO Larry Krauter said the TREX project calls for construction of a central baggage claim area between terminals, with five baggage carousels as well as the addition of a new terminal A/B security screening checkpoint, greeter hall, airport operations center and a curbside canopy connecting the terminals.
The terminal C check-in hall will also be expanded with a new security screening checkpoint, greeter hall and a two-story gate area similar to terminal C at SeaTac International Airport, said Krauter.
Krauter said the current design of two separate terminal buildings had become an operational challenge because passengers entering from terminal C have to walk a long distance to the rental car area.
A proposed two-story, widened corridor connecting terminal C with the baggage claim hall and rental car area will allow space for carts, he said.
"The expansion of terminal C allows us to balance the passenger load, which is important for the long haul to spread that out," said Matt Breen, director of planning and engineering for SIA.
Airport officials began the planning process for TREX in 2013. However, because the airport experienced five years of projected growth in 10 months, officials decided to expedite the project.
"The conversation is beginning soon to look at ways to accelerate TREX," Krauter said. "We are concerned a lot about the passenger experience right now. We would like to be able to impact that in a positive way as we grow, so we have some work to do."
Krauter said the airport added service to five cities last year, and with Frontier Airlines restarting service to Denver on April 30, additional security screening checkpoints are needed to meet passenger demand. The airport will add one additional lane to the screening checkpoints this summer.
Spokane City Council President Ben Stuckart, who serves on the airport board, said addressing enormous passenger growth and increased wait times is important to maintain a good customer experience.
"We have to grow to keep up with the times, especially with success of the new flights," he said. "Facilities are the most important thing you have when you are a public agency like the airport."
The airport expects to accommodate more than 3,461 inbound and outbound flights in April – an increase of 551 flights over last year, according to an airport board report.
Krauter said the goal is to fund the TREX project in "pay as we go" stages, which will be achieved through a combination of bonds and revenue from airport passenger facility charges.
The plan is to have flexibility in the building stages, which allows construction of areas – such as the baggage claim area – based on need, said Krauter.
"It's very difficult for airports our size to predict what's going to happen in the marketplace… so we have to create spaces as things change," Krauter said. "We expect things to work differently, but don't know how, so we have to create spaces as things change."
The airport in January began planning relocation of utilities that will be impacted by construction of the central baggage claim hall.
The next step for airport officials is to discuss expansion impacts at terminal C with Alaska Airlines, said Krauter.
In addition to the future airport expansion, Tharaldson Hospitality Management is planning construction this spring of a 110 room SpringHill Suites by Marriott north of terminal A/B.
Spokane County Commissioner Al French, who also serves on the airport board, said the airport board's efforts are centered on creating efficiency while handling passenger capacity.
"As people enjoy flying more, they will make more trips and that's evidenced by the rate of growth," he said. "We need to accommodate that. The airport is the front door of the Spokane region."
The airport is expected to begin construction on the TREX project in 2019.
---