News > Spokane
Community Observance of the Holocaust 2018 Art and Essay Contests, middle school essay runner-up: 'Stand for what's right'
UPDATED: Fri., April 6, 2018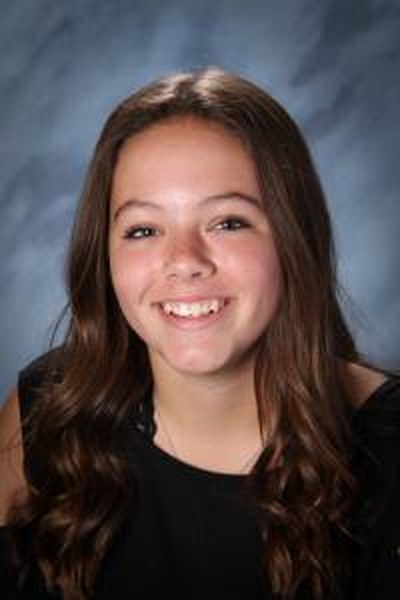 Trinity Richardson's essay for the Spokane Community Observance of the Holocaust 2018 Art and Essay Contests:
Hate speech is speech that attacks a person or group based on his/her beliefs. During the Holocaust Hitler used hate speech to take away the lives of innocent Jewish people. Unfortunately, many people in our modern-day world still use hate speech, which has a big effect on our world and impacts people negatively.
Hitler used propaganda and hate speech to corrupt the lives of innocent children and adults. This hate speech is referred to as anti-Semitism. Hitler used this method to win over most of the German public and turn them against the Jewish people by saying that Jews spread diseases. Under the influence of such propaganda, German authorities posted quarantine signs at the entrances of Jewish ghettos. This caused health to deteriorate and further increased Jewish segregation. Hitler also used propaganda in children's books. One book that was used was the story of the Poisonous Mushroom. The book compares a Jew to a mushroom that may be very attractive in shape and color, but is deadly if consumed. This brainwashed the children not to trust the Jews. Another example of anti-Jewish propaganda exploited pre-existing images and stereotypes. Nazi propagandists portrayed Jews as an "alien race" that fed off the host nation, poisoned its culture, seized its economy, and enslaved its workers and farmers. This caused Jewish members to be even more isolated than they already were.
Many people still use hate speech in our community today. For example, on Nov. 30, 2017, a man found a pumpkin with a wooden stake driven into it, covered in racist slurs targeting Arabs. The pumpkin was positioned to be easily visible, and the police believe the message was targeting a specific person or group. Another report of hate speech in our community occurred in Sandpoint, Idaho on Jan. 15, 2018. Police confronted a man who was accused of spreading racist fliers and CDs across Sandpoint. Over 50 purportedly racist CDs called "Spread the Truth" were placed on cars at Sandpoint High School by a man named Scott Rhodes who denied the accusation. In addition to people using hate speech, there have also been numerous hate crimes. In Spokane, two men were arrested and accused in October 2017 of beating a black man after the man's home was the target of numerous gun shots. The victim said he was punched in the face and a gun was pointed to his head. FBI data shows that hate crimes increased 5 percent nationwide in 2016, a trend we have seen in our area.
Even though we our guaranteed freedom of speech in the U.S. Constitution, we can still try and prevent hate speech from happening. One way we can prevent hate speech from occurring is to stand with the victims affected by it and speak out. Often a victim feels unsafe and alone, but by standing with them we can make them feel safe and secure.
Another way to help prevent hate speech is to join forces by calling churches, schools and other civic groups to stand against hate.
Also, everyone should become informed about hate speech and how it's affecting the community. The more we know, the more we can stand against the negativity that's affecting us.
That's why I encourage you to get involved in campaigns and encourage positivity in our world. Nothing is going to get better if we don't try and put a stop to all this negativity. That's why we should stand for what's right.
Trinity Richardson is an eighth-grader at Salk Middle School.
Local journalism is essential.
Give directly to The Spokesman-Review's Northwest Passages community forums series -- which helps to offset the costs of several reporter and editor positions at the newspaper -- by using the easy options below. Gifts processed in this system are not tax deductible, but are predominately used to help meet the local financial requirements needed to receive national matching-grant funds.
Subscribe to the Coronavirus newsletter
Get the day's latest Coronavirus news delivered to your inbox by subscribing to our newsletter.
---