A&E > Books
Reading the Northwest: An unlikely journey from Idaho isolation to halls of Harvard
Sun., April 8, 2018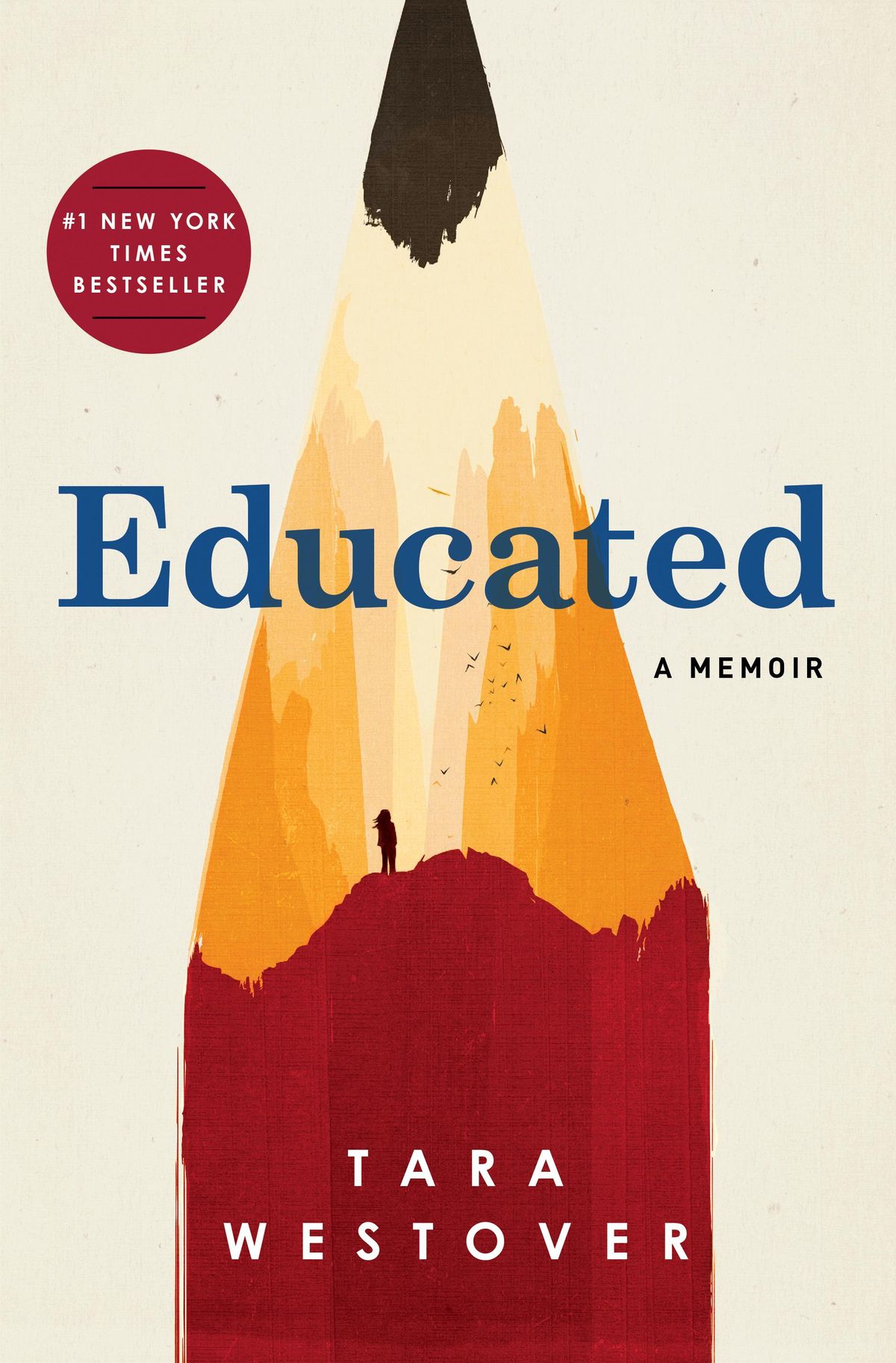 Born in Idaho to survivalist parents who lived virtually off the grid, Tara Westover was raised without a birth certificate, medical care or a formal education. She stepped into a classroom for the first time at 17, after teaching herself just enough math to win admission to Brigham Young University. "Educated," the gripping story of Westover's self-invention after a brutally hard upbringing, is winning acclaim across the literary world, riding high on nonfiction best-seller lists.
Westover was the youngest of seven children, whose father instilled in his family a fear and distrust of all forms of government. She and her siblings slept with getaway bags by their side and never visited a doctor even when they were injured – which was often, given a father who ran a scrap metal business and seemed to have little sense of physical danger.
Following in the footsteps of an older brother, Westover engineered her escape from the family home and began to learn about life in the outside world. In one of her first university lectures, she recounts, she stopped the class to ask the meaning of the word "Holocaust." Her professor and classmates assumed she was making some kind of hideous joke.
Westover, now 31, graduated from BYU and continued on to Harvard and Cambridge, ultimately earning a Ph.D. in history. But for years after leaving home, she struggled with feelings of inadequacy, shame and worse.
"One of the reasons I wrote the book is because of the gaslighting I experienced from my parents – their continual denial of what was happening," Westover told "CBS This Morning." "I felt like I needed to come to terms with the decision I'd made to let go of my family."
"Educated" is being compared to "The Glass Castle," Jeannette Walls' best-selling account of her vagabond childhood in a dysfunctional family. Westover's book, despite her lyrical descriptions of the rural southeastern Idaho landscape where she grew up, is considerably darker.
Although Westover was raised as a Mormon, she cautions that the book is not about Mormonism, and indeed her upbringing was so unique as to defy categorization. But in this compulsively readable account of pulling away from her parents, she tells a tale that will resonate with anyone who has ever been forced to choose between family and self.
AUTHOR SCORES AGAIN WITH TALE OF ALASKA: Another book that goes off the grid is Kristin Hannah's latest, "The Great Alone," which has been near the top of fiction best-seller lists since its publication in February. Set in the wild country of 1974 Alaska, the novel tells the tale of troubled Vietnam War vet Ernt Allbright, who moves to a remote corner of the state to start over with his wife and 13-year-old daughter.
"The Great Alone" is the first book from the Bainbridge Island author since her hugely popular 2015 World War II novel "The Nightingale," which spent 20 weeks on The New York Times best-seller list. A movie version of "The Nightingale" is scheduled for release in 2019.
CELEBRATING POETRY WITH SPOKANE'S TOD MARSHALL: The Northwest Passages Book Club reconvenes Wednesday, when poet Tod Marshall joins in conversation with Spokesman-Review columnist Shawn Vestal. Marshall, professor of English at Gonzaga University, has just completed a two-year stint as Washington's poet laureate, traveling the state to spread the glories of the English language.
Like many writers, Marshall says he is driven by a sense of place, including Spokane and its surroundings. "I love living at the edge of the desert, where mountains meet fields and deserts," he says. "I love the old buildings in our largely intact central core; I love how our city struggles to define itself."
General admission tickets are free, and VIP tickets are $30. Find them at spokane7tickets.com.
FOR J.A. JANCE, EVERY DAY IS WRITING DAY: Mystery writer J.A. Jance hopes her new novel, "Duel to the Death," offers readers not only a thrill but perhaps a bit of an education. The plot of the mystery, the latest in her Ali Reynolds series, weaves in modern-day touches including artificial intelligence and Bitcoin – topics the 73-year-old author was eager to research.
"AI is something that is coming at us, and I thought this was a way to introduce the concept to my readers and myself," she says in an interview with The Spokesman-Review. "I learned a lot while writing this book. Ditto for Bitcoin."
Jance, who divides her time between the Seattle area and Arizona, explains her productivity simply, saying she writes every day to maintain her pace of two books a year. "This is a seven-day-a-week job," she says. Jance joins the Northwest Passages Book Club April 18 for "An Evening of Mystery" at The Spokesman-Review. The event is sold out, but you can add your name to the wait list at spokane7tickets.com.
SPOKANE IS READING 'GIRL WAITS WITH GUN': Portland author Amy Stewart was a successful writer of nonfiction books when she stumbled across the story of a factory owner who ran his car into a buggy driven by three sisters in New Jersey more than a century ago. The accident triggered a vicious feud between the ruthless capitalist and three strong-willed women that Stewart ultimately transformed into historical fiction with her Kopp Sisters series.
"Girl Waits With Gun," the first book in the series, has been named this year's selection for Spokane is Reading, now in its 17th year. The community read is a project of Spokane Public Library, Spokane County Library District and Auntie's Bookstore, all of which promise to have plenty of copies on hand. Read more at www.spokesman.com.
WHAT THE NORTHWEST IS READING NOW: Westover's memoir "Educated" moves up to No. 1 in the latest edition of the Pacific Northwest Independent Bestseller List, while author Jacqueline Winspear tops the fiction side with her new Maisie Dobbs novel, "To Die but Once."
Also of note: The late Ursula K. Le Guin has two books on the list including "The Left Hand of Darkness," her gender-bending 1969 novel, considered a landmark in the science-fiction genre. Le Guin died in January at her home in Portland.
Martin Wolk is a freelance writer and editor who enjoys reading contemporary fiction and memoirs. He has been a correspondent for Reuters and msnbc.com, among other publications.
Local journalism is essential.
Give directly to The Spokesman-Review's Northwest Passages community forums series -- which helps to offset the costs of several reporter and editor positions at the newspaper -- by using the easy options below. Gifts processed in this system are not tax deductible, but are predominately used to help meet the local financial requirements needed to receive national matching-grant funds.
Subscribe to the Spokane7 email newsletter
Get the day's top entertainment headlines delivered to your inbox every morning.
---