Spokane Civic Theatre, Spokane Symphony collaborate on new production of 'West Side Story'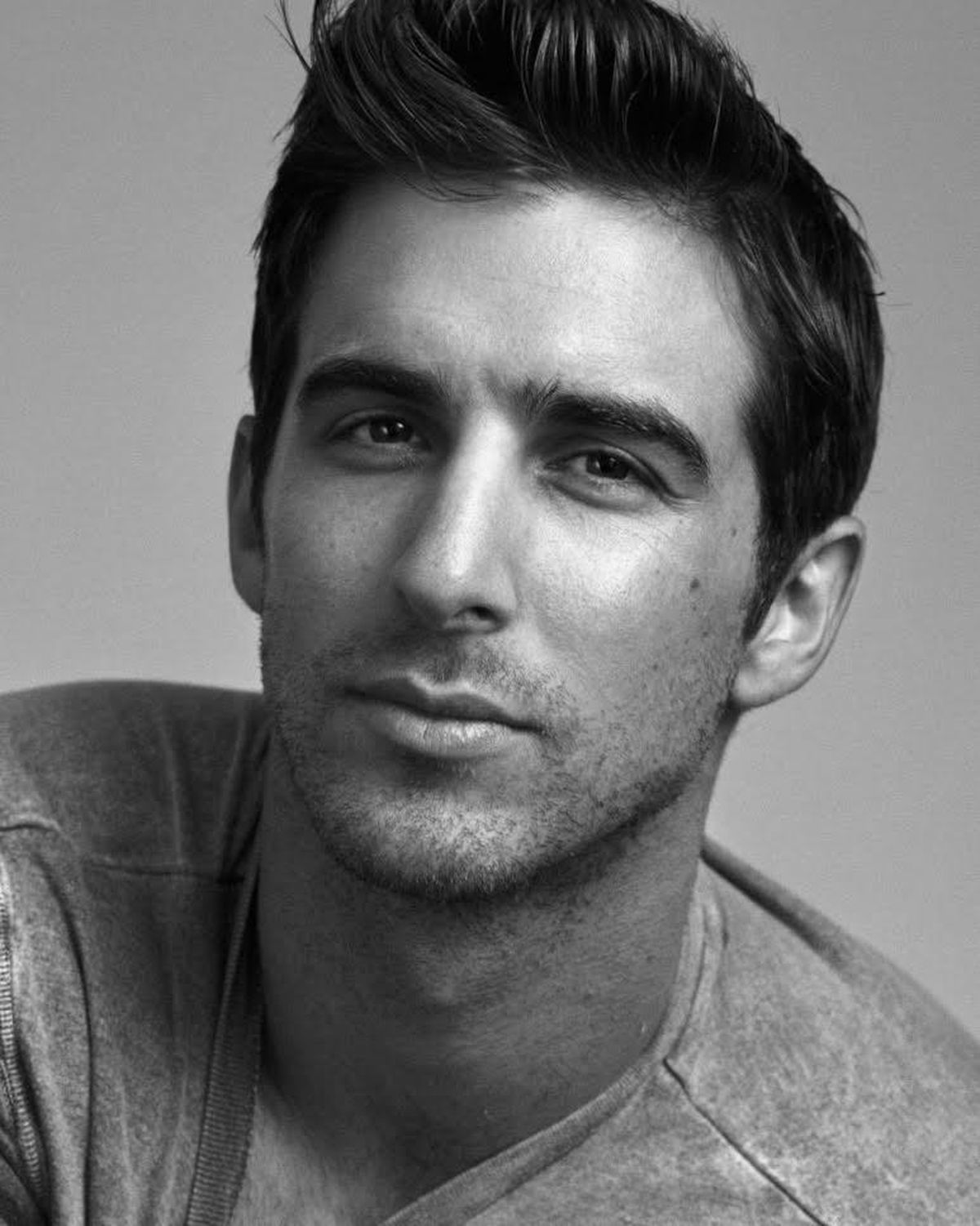 While Spokane Civic Theatre creative consultant Jake Schaefer was researching "West Side Story" recently, he stumbled upon something that made him laugh.
An article announcing composer Leonard Bernstein's then-upcoming production was headlined "Leonard Bernstein announces title of new play. It's called 'West Side Story.' "
"It's called 'West Side Story.' " Period. No fanfare, nothing to indicate the global phenomenon the musical would eventually become.
"No one had any idea," Schaefer said. "At that time, there were no four-letter cuss words in musicals. There was more dancing in the original production of 'West Side Story' than in any musical before. It was trendsetting."
"West Side Story," inspired by William Shakespeare's "Romeo and Juliet," explores the rivalry between the Jets, a white gang, and the Sharks, a Puerto Rican gang, in mid-1950s New York City.
The forbidden love between Tony, a former member of the Jets and best friend of gang leader Riff, and Maria, the sister of Bernardo, leader of the Sharks, is at the heart of the story.
The musical opened on Broadway in 1957, with music by Bernstein, lyrics by Stephen Sondheim, a book by Arthur Laurents and choreography by Jerome Robbins.
The next year, the musical was nominated for six Tony Awards, including best musical. It won two, for best choreographer and best scenic design.
In 1961, "West Side Story" was adapted into a film starring Natalie Wood as Maria, Richard Beymer as Tony, Russ Tamblyn as Riff and Rita Moreno as Anita.
The wildly successful film was nominated for 11 Academy Awards, of which it won 10, including best picture, best director, and best supporting actor and actress.
Since closing on Broadway, "West Side Story" has had two Broadway revivals, in 1980 and 2009, and countless national and international tours and performances.
In the fall of 2017, Spokane Civic Theatre opened its 71st season with a production of "West Side Story."
Following the show's successful run (it was popular enough to warrant two extra shows), Civic and the Spokane Symphony have collaborated on a new production of "West Side Story" to be performed Saturday and Sunday at the Martin Woldson Theater at the Fox.
Schaefer is directing the production, and Henry McNulty is music directing the piece at Civic while the symphony's resident conductor Morihiko Nakahara will lead the orchestra.
As part of the new production, Civic and the symphony are bringing in four actors with Broadway and national performing experience to take on the lead roles.
Matthew Hydzik, who portrayed Tony in the 2009 Broadway revival of "West Side Story," will reprise his role, as will Cody Green, who played Riff in the Broadway revival.
Eden Espinosa, whose Broadway credits include "Wicked," "Brooklyn" and "Rent," will play Anita, and Julliard graduate Mikaela Bennett, who was a featured soloist in "Bernstein on Broadway" at the Kennedy Center, will star as Maria.
"Anytime two companies get together to produce one product, you have to look at it from the outside," Schaefer said. "Civic's production, fall of 2017, has a period at the end of it because it was a very good show and it was very successful. This is a new production, and it's coming from two perspectives, both the symphony's and satisfying their patron base and from ours. How do we offer a resurgence of what we already offered?"
About 20 members of the Civic production will appear in the new production, including Maddie Burgess and Preston Loomer, who starred as Maria and Riff, respectively. They will both join the ensemble in the new production.
"Not because the ensemble that we had wasn't sufficient but because when you increase the number of players in the orchestra, you, by way of osmosis, have to increase the number of singers so everything is heard," Schaefer said.
The ensemble rehearsed for about three weeks on their own and will spend two days rehearsing with the visiting performers.
Nakahara conducted the symphony and Civic's collaboration of "Les Misérables" in 2014. Though he's loved the "West Side Story" soundtrack for years and has worked with selections from the musical, songs like "Cool" and "Somewhere," before, he's never conducted the piece in full.
Because 2018 is the 100th anniversary of Bernstein's birth, Nakahara said he's conducted a lot of the composer's music in the past few months. He's found a few common threads in Bernstein's work, whether it be a musical score, a film soundtrack or a symphony.
For one, most every piece features a rhythmic, groovy type of writing. But there's also a deep sense of lyricism.
"Something like 'One Hand, One Heart' or 'Somewhere,' for instance, very much has this sense of yearning and longing that he depicts in his music," Nakahara said. "The sense of wit, sense of humor as well as this sometimes all out, groovy, virtuosic things like you find in 'Cool' or 'Mambo,' for instance … You can find that same kind of musical spirit, that musical language."
Nakahara enjoys the added element of being onstage with the performers.
"For something like this, especially since we're not in the pit, that just means we have to be more in tune to each other, more attuned to what's happening and more attuned to the singing, dancing and movements that's happening and adapt and adjust on the spot," he said. "That's part of what makes this fun."
The musical's darker themes were not often seen onstage when "West Side Story" premiered on Broadway, but, as Nakahara sees it, it's those darker themes that make "West Side Story" feel contemporary more than 60 years after its Broadway debut.
As he becomes more familiar with Bernstein's work, Nakahara gets the sense that the composer's goal was to help solve the problems he addressed in his work.
"To focus on Bernstein's music and his life also and his career was really all about bringing people together," he said. "He really had this sense of longing to create this utopia in which everybody from all walks of life and all backgrounds would harmoniously love one another and co-exist."
The opportunity to present a piece as culturally significant as "West Side Story" is not lost on Nakahara or Schaefer, and they're both excited at what a collaboration and production like this could mean for the Spokane arts community.
" 'West Side Story' is arguably one of the greatest classical musicals that America has as an export, and at the same time, one of most unique properties we've ever had and… could not be more culturally relevant," Schaefer said. "To offer that in Spokane and include both our talent pool, orchestra and ensemble, and guest artists in that incredibly historic building, it's once in a lifetime. It's got all the goods to be very, very significant."
Meet the cast
Mikaela Bennett as Maria
Mikaela Bennett's voice teacher must have heard the then-high school sophomore sing and instantly known: "West Side Story" was going to be in her future.
"She handed me a DVD of 'West Side Story' and said 'Go home and watch this and study it because you're going to be doing this a lot in your life,' " Bennett said.
Bennett watched the film and was blown away. Although this performance will be Bennett's first time performing the musical in its entirety, she has sung excerpts from "West Side Story" numerous times.
One of the first musical theater showcases she did at the Juilliard School, where she studied opera, was the balcony scene with Tony and Maria.
And, a performance of songs from "West Side Story" as part of a "Bernstein on Broadway" concert at the Kennedy Center in Washington, D.C., was the first concert she performed after graduating.
She's also performed selections from the musical with the Philadelphia Orchestra and the New York Philharmonic.
Bennett became attached to this production of "West Side Story" through Hydzik, the Tony to her Maria during the Kennedy Center performance.
"Having worked with Mikaela at the Kennedy Center, I was like 'Can we please do this again?' " Hydzik said. "You're going to die when you hear her voice. Literally she's the best I've ever heard anyone sing Maria. To stand inches away from her while she's doing it is mind-blowing."
Bennett grew up a musical theater kid in her native Canada but was accepted into Juilliard to study opera, an offer she felt she couldn't turn down.
While in college though, musical theater continued to be the itch her opera studies wouldn't allow her to scratch. Just before graduation, she was offered a full scholarship to earn her master's degree in opera, but decided instead to pursue a career in musical theater.
A year later, Bennett couldn't be happier with her decision and is enjoying the chance to draw from her own experiences to bring each role, including that of Maria, to life.
"I'm not trying to live up or copy anybody else's performances or experiences that they've had with that role," she said. "I'm trying to be the best Maria that Mikaela can be."
Eden Espinosa as Anita
Growing up, Eden Espinosa had three movie musicals on repeat: "Fiddler on the Roof," "The Sound of Music" and "West Side Story."
Watching the movie came in handy when she played Maria in her high school's production of "West Side Story," but Espinosa hasn't performed any music from the show since then, which makes this performance all the more exciting.
"I've always wanted to do more symphony work and I couldn't think of a better opportunity than this one, especially with music that I love so much," she said. "It worked out perfectly."
Espinosa is no stranger to the stage, having played Elphaba in "Wicked" on Broadway and across the country, originated the title role in "Brooklyn" on Broadway and closed the Broadway run of "Rent" as Maureen Johnson.
She also recently appeared as Daniela in a production of "In the Heights" at the Kennedy Center.
With so much experience, it's no wonder Espinosa is as cool as a cucumber despite the tight rehearsal schedule.
"When we come together with the symphony, that's the time to blend the two worlds," she said. "For me, it's knowing my parts and knowing my music and being as prepared as possible so I can enjoy that process instead of being stressed out."
Having grown up with the musical, Espinosa recognizes certain elements of "West Side Story," like the division between neighborhoods and gentrification, are still relevant today.
But what makes the musical such a classic, Espinosa said, is the love story at the center of the piece.
"That love story of color doesn't matter, gender doesn't matter," she said. "You love who you love and why can't we just all accept that and be in peace?"
Cody Green as Riff
Riff has been with Cody Green since he was a kid.
Green, who started dancing, singing and acting when he was 3, was at a dance symposium in Los Angeles when the director of a group of college-age performers invited the 11-year-old onstage to perform "Cool."
Green had the enthusiasm, but there was just one little problem: He didn't actually know the song, which led to him snapping on the wrong beats onstage.
Nevertheless Green had a lot of fun, but he didn't think too much about it until he was performing in "Grease" on Broadway and he heard a "West Side Story" revival was in the works for 2009.
"I got it in my head like 'I'm going to do this,' " he said. "I familiarized myself with it and got comfortable with the music and got my head around it and lo and behold it worked out for the best."
Green played Riff for about eight months before leaving to join Twyla Tharp's "Come Fly Away" on Broadway.
Nearly a decade removed from his time on Broadway, Green remembers how vital the relationship between Riff and the Jets is and, with a small window of rehearsal time, is excited to hit the ground running to build connections with the cast.
"A lot of those moments or those scenes with certain people, it's going to feel very fresh," he said. "That energy is cool, when you have an understudy or standby go on, that energy of 'This is new and this is fresh.' We're going to have that as a group, which is going to be awesome."
Matthew Hydzik as Tony
When Matthew Hydzik was a young camper at a theater summer camp, he saw the older actors perform "West Side Story."
Years later, as a high school senior, Hydzik would be the one introducing new campers to the musical when he starred as Tony at the same camp.
A few years later still, after performing in "Grease" on Broadway (alongside Green), Hydzik got the opportunity to act as the Tony standby in the 2009 Broadway revival of "West Side Story."
About eight months later, Hydzik took over as Tony, a role he held for a little over a year.
"It was incredible to spend that much time in it really digging into it and finding new things and enjoying the hell out of it," he said.
Since leaving the revival, Hydzik has performed songs from the show in concerts, like when he and Bennett performed at the Kennedy Center, but he won't do fully staged and choreographed productions of "West Side Story" – in part because he has a pet peeve about older actors filling the role of teenage Tony.
But Hydzik loves performing the songs from "West Side Story" and said the hair on the back of his neck still stands up every time he hears the violins and clarinets that accompany many of Tony's songs and he falls effortlessly back into the role.
"American musical theater, especially Sondheim, Bernstein, Robbins, Arthur Laurents, what they created is the quintessential American musical theater," he said. "There's a few things we can lay claim to other than the Big Mac, but rock 'n' roll, blues and musical theater is quintessentially an American thing and 'West Side' is perhaps one of the best examples of that."
---