Spokane jockey Albert Johnson among latest inductees into Washington Sports Hall of Fame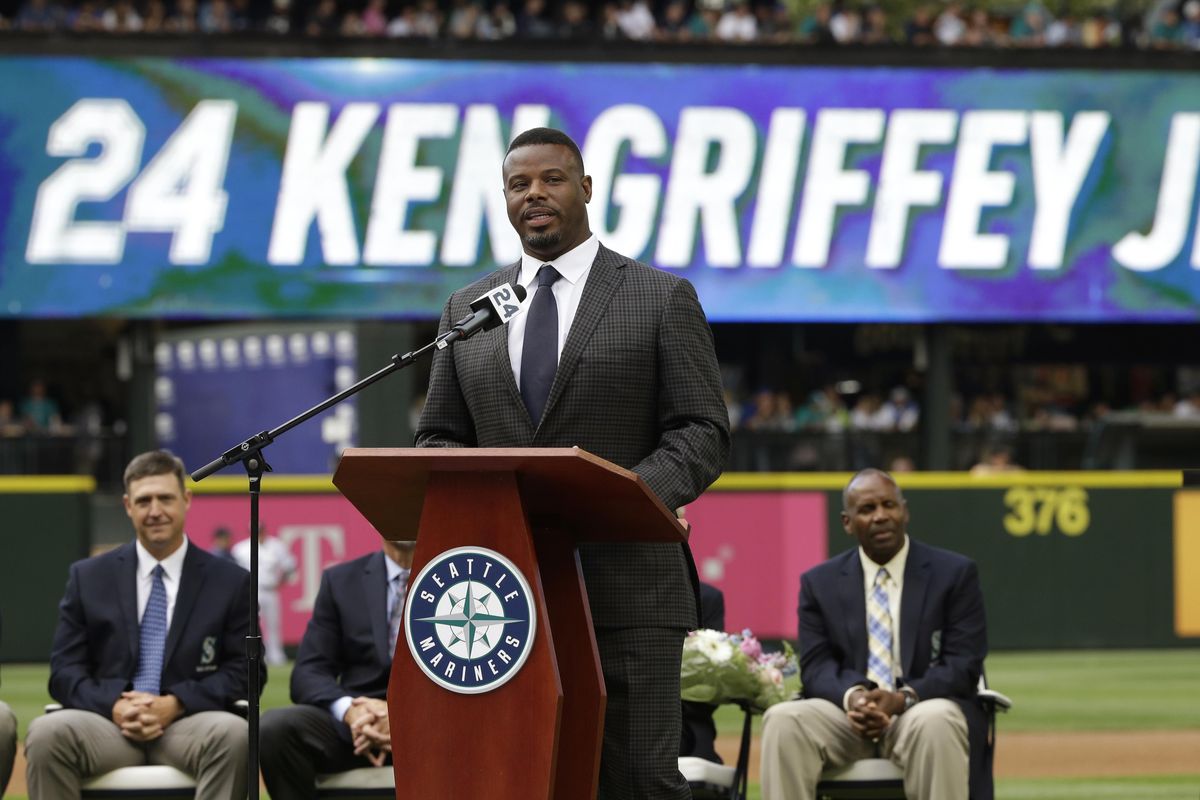 Although jockeys slow their mounts to a gallop at the finish line, history's still catching up with Albert Johnson, a Spokane County native once ranked with the nation's best.
A member of the National Museum of Racing and Hall of Fame since 1971, Johnson has won belated election to the State of Washington Sports Hall of Fame, almost 90 years since his meteoric career in the sport of kings. Washington State University football legends Mike Price and Rueben Mayes, Mariners immortal Ken Griffey Jr. and four others also will be inducted later this year.
Ex-Sonics basketball coach George Karl, former heptathlon star Kelly Blair LaBounty, recently deceased softball great Louise Mazzuca and Dan Dugdale, pioneer owner of Seattle's professional baseball team, complete the group.
Executive director Marc Blau announced the selections Monday. The Hall of Fame resides in the Shanaman Sports Museum, which is located inside the Tacoma Dome.
Johnson, who died in 1966, is a charter member of the Inland Northwest Sports Hall of Fame and an early pick for the Washington Racing Hall of Fame. A 1900 native of Milan in the northeast part of the county, he gravitated to the Spokane Interstate Fairgrounds, future home of Playfair Race Course.
He accepted his first mount there in September 1917, rode his first winner at Tijuana that fall and, by 1922, had gained prominence at the top tracks in the East. He rode unbeaten Morvich to victory in that year's Kentucky Derby and wound up leading the country in earnings. He won the Derby again, astride Bubbling Over, in 1926 and won two renewals of the Belmont Stakes, American Flag (1925) and Crusade (1926).
His favorite mount was the great gelding Exterminator, four-time handicap horse of the year.
Increasing weight forced Johnson to give up riding in 1930. He turned to training and, in 1935, handled Binglin Stable for his boyhood friend, Bing Crosby, and Lin Howard, son of Seabiscuit's owner. Later, he worked as a track official in California and Washington.
One of his sisters, Otelia, married Otto Mengert, founder of Crescent Machine Works, still one of the city's oldest active businesses. Their son, golf pro Al Mengert, 89, joins Johnson in the local hall of fame.
Inland Northwest Sports Hall of Fame members Price and Mayes compiled impressive accomplishments of their own..
After a successful start at Weber State, Price led WSU to 83 victories. He earned national coach of the year honors in 1997, when he directed the Cougars to the Rose Bowl for the first time in 60 years. He also took the Cougs to three other bowl games and the 2002 Rose Bowl. Later, he directed Texas-El Paso to three bowl games before he retired in 2013.
Mayes, the most honored running back in school history, received Pac-10 Player of the Year honors in 1984 and 1985 and became a consensus All-American. In 1986, he gained 1,353 yards for the New Orleans Saints and was rewarded with NFL Rookie of the Year honors. He's already a member of the College Football Hall of Fame and the WSU Athletic Hall of Fame.
---