News > ID Government
State treasurer hopeful asked to forfeit her county credit card over misuse allegations
April 17, 2018 Updated Tue., April 17, 2018 at 7:58 p.m.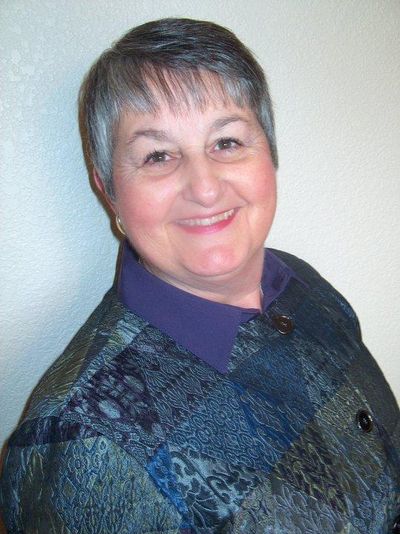 BOISE – The current Ada County treasurer – a county elected official who's now running to be the state treasurer – was requested by the three county commissioners on Tuesday to surrender her county credit card amid allegations of misuse.
Vicky McIntyre, who is finishing her second four-year term as Ada treasurer and who will face off with two other Republican hopefuls for state treasurer in a statewide debate on Thursday, said she'll refuse, and called the commissioners' request "crazy."
"I have a report from last October, which is an internal audit on the credit cards in the county, and every department that has a credit card has violated their policies," McIntyre said Tuesday. "Did I do it purposely? No."
McIntyre, who received the commissioners' request on Tuesday after County Clerk Chris Rich, pursuant to an audit, recommended the move, said, she plans to "tell 'em that if my credit card gets canceled, I'll cancel them all."
Rich cited four incidents of personal use of McIntyre's county credit card in 2016; two since then; and a third incident in which McIntyre sought reimbursement for a charge that already had been paid on the credit card; her reimbursement check, which hadn't yet been cashed, was canceled.
It's just the latest dust-up in a long-running feud between McIntyre and the county commissioners – all of whom, like McIntyre, are Republicans.
In 2015, the commissioners denied McIntyre a raise that was granted to all other county officials, citing performance issues. Among them: They said McIntyre wrongly sent a tax delinquency notice to a major property taxpayer who said its bill had already been paid – and then the check was found in her desk drawer.
"The check wasn't in my drawer," McIntyre retorted on Tuesday. "The check was in the clerk's desk. The internal controls have been put into place to keep that from happening."
She said that and another dispute over a tax overpayment – for which the county negotiated a $19,000 settlement – were "totally blown out of proportion by the board."
Ada Commissioner Jim Tibbs, a 34-year veteran of the Boise Police Department, said McIntyre used her county credit card for personal purchases multiple times, including to purchase tickets to a hockey game, but said she did promptly repay the money when called on it.
"But the fact is that the procedure, the policy is that you're not to use the county credit card for personal use, period," Tibbs said. "It doesn't say anything about you can use it after you promise to pay us back."
He added that because McIntyre is an elected official, "We can't order her to do anything. We can't discipline her because she has done this. The only people that can take action are the voters."
McIntyre said the hockey tickets were included in fees for a government investment officers conference, and she didn't initially realize that. "So to me, it's a non-issue," she said.
She maintains the three GOP commissioners are retaliating against her for submitting a complaint to the Idaho Attorney General's office in 2014 about the commissioners receiving campaign contributions from the city's trash contractor. According to a July 28, 2015 letter from the Attorney General's office to McIntyre, the office investigated, and concluded that the campaign contributions complied with Idaho state law.
Deputy Attorney General Paul Panther wrote, "No violation of Idaho Code has occurred relevant to your allegations."
McIntyre said, "They have done nothing but retaliate from that point forward, and I see this as another retaliation."
Tibbs, who has served on the commission since 2013, said, "There have been a number of issues, not just the use of the credit card. You just shake your head because you wonder, well, she's the treasurer. She's not supposed to do those things."
Tibbs said he's not endorsing McIntyre for state treasurer – a full-time position in charge of the state's finances and investments. "You're kidding me, right?" he said. "I'm glad she's not running for another term, and I, in good conscience, could not ever support her for a treasurer's position for the state."
In the GOP primary, McIntyre faces two opponents: Former state Rep. Julie Ellsworth, a former House majority caucus chair who has been a teacher, a civil mediator and a lobbyist; and businessman Tom Kealey, a retired CPA and corporate executive who co-owns the Chicago Connection pizza chain and served on the state's endowment investment board. No Democrats are running.
Local journalism is essential.
Give directly to The Spokesman-Review's Northwest Passages community forums series -- which helps to offset the costs of several reporter and editor positions at the newspaper -- by using the easy options below. Gifts processed in this system are not tax deductible, but are predominately used to help meet the local financial requirements needed to receive national matching-grant funds.
Subscribe now to get breaking news alerts in your email inbox
Get breaking news delivered to your inbox as it happens.
---