Fewer hunters stretch Washington's already tight wildlife budget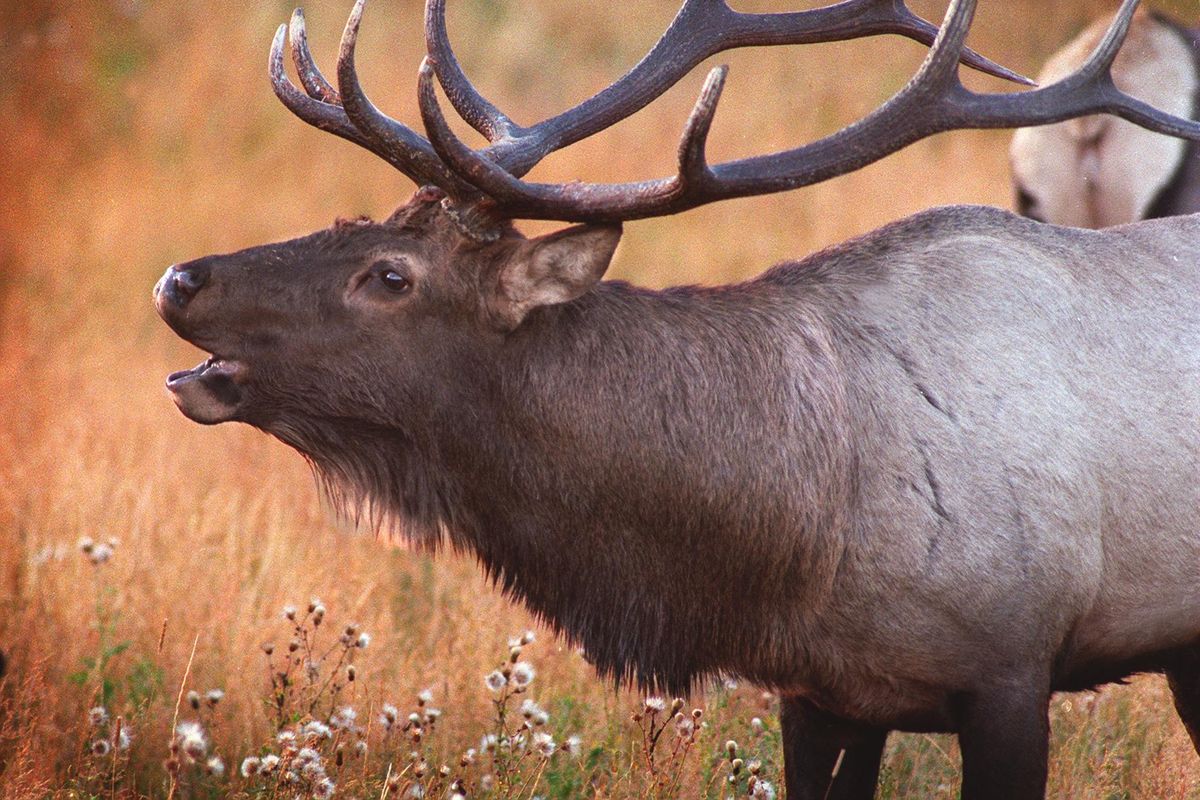 Molly Andrews, 28, grew up hunting, although her coworkers would never guess it. Andrews, who works at Microsoft, lives in Seattle.
"If you saw me at work, you would never think that I hunt," she said.
Yet every year she makes a pilgrimage to Spokane to go deer hunting with her father, a retired Washington Department of Fish and Wildlife biologist.
When her coworkers found out about this family ritual, they were curious and surprised. Most had never hunted a day in their lives.
"So many of my friends want to do this, but the barrier to entry is high," she said.
"(They) want to know where their food comes from and (they want) to spend time outside."
Andrews' story is indicative of a larger trend. Nationwide, hunting participation has plummeted.
It's no different in Washington. As participation decreases, state wildlife agencies, heavily funded by hunting and fishing license sales, are left looking for new revenue sources.
Only 5 percent of Americans 16 years and older hunt, according to a U.S. Fish and Wildlife Service study published in 2017. Fifty years ago, 10 percent of Americans 16 years and older hunted.
"As we're seeing these declining trends in participation, there is a growing concern at the national level about how we're going to fund conservation over time," said Nate Pamplin, WDFW's policy director.
Nationwide, excise taxes on guns, ammunition and fishing gear alongside license fees account for 60 percent of the funding for state wildlife agencies, according to a National Public Radio story.
Between 2006 and 2016, total hunter participation fell by 8 percent, although angling participation grew by 19 percent. Meanwhile, wildlife watching grew by 21 percent.
Overall, 14 percent of Americans 16 years of age or older fished and 35 percent participated in wildlife watching, according to the study.
In Washington, there has been an 11 percent drop in state hunting license holders over the past 10 years. Even more worrying for state officials, youth hunting participation is down 22 percent. During that same decade, the state's population grew 16 percent.
Overall, only 3 percent of the state's population hunts. Ten years ago, it was 4 percent.
In 2007, there were 845,111 anglers, or about 16 percent of the state population. In 2017, that number dropped to 759,325 anglers, or about 12 percent of the state population. That represents a 10-percent drop in anglers over the course of a decade, WDFW spokeswoman Madonna Luers said.
Hunting and fishing license fees and associated federal money make up more than one-third of the Washington Department of Fish and Wildlife's annual operating budget, Pamplin said.
"Hunting and fishing is the cornerstone to our state," Pamplin said.
That doesn't mean WDFW is putting all its eggs in one basket. Roughly 20 percent of the department's operating funding comes from the state's general fund. Efforts to monetize other forms of recreation – such as the Discover Pass and vanity license plates – are also attempts to replace decreasing hunting and fishing license sales.
At the same time, WDFW is facing a budget deficit.
Unless new revenue sources are found or approved by the Legislature, Pamplin said in the 2019-21 biennium the department will have an estimated "shortfall north of $30 million." In 2017, WDFW asked the Legislature to increase hunting and fishing fees. Lawmakers did not pass the bill, leaving the department with a $25 million deficit.
They did approve $10 million in general fund. That money expires in June 2019.
"The situation is compounded for next biennium and we're currently going through a process to see what is at risk if no new funding materializes," Pamplin said.
Pamplin said the state tries to retain hunters and recruit new ones. But with decreasing land access, changing social priorities and increased urbanization, Pamplin said the department isn't assuming hunters and anglers will provide a significant economic contribution in the future.
"State fish and wildlife managers are thinking about how will we be able to manage fish and wildlife into the future, knowing that fund source is potentially fading out," he said.
The decrease in hunters nationwide and locally is not a new phenomenon. Increased urbanization and growing populations have made access to hunting land harder to come by.
When John Andrews, a retired WDFW biologist, moved to Spokane in 1978, he could drive 10 or 20 miles out of Spokane to hunt. Now he has to go much farther.
For those who don't have permission to hunt on private land, public land can quickly become crowded during hunting season.
Wanda Clifford, the executive director of the Inland Northwest Wildlife Council, said wild game has changed. Pheasant populations, historically an entry-level animal for new hunters, have decreased. Changes in habitat and ecology have made those animals that are on the landscape harder to find (See: Lucky Hunter).
"Since the wolves have moved into Washington, the herds have changed," she said. "They no longer feed, behave and move as they once did. Which makes it harder to find these animals."
As hunting land has become harder to access, and more Americans live in urban settings, hunting traditions and knowledge haven't been passed from generation to generation.
Jerry Hickman is the Spokane-area chapter president of the First Hunt Foundation. A large part of the group's mission is reviving those traditions.
"One of the main goals that we're trying to do with First Hunt is to preserve hunting as part of the American culture," he said.
The First Hunt Foundation takes youth and other first-time hunters out shooting and connects them with hunting mentors.
That fulfills two missions: preserve and perpetuate hunting culture, and support state wildlife agencies.
"I've always felt that the people of the state of Washington and Idaho are getting a really good deal with their state wildlife agencies," he said.
Though geographically close, Idaho's hunting landscape couldn't be more different than Washington's.
Over the past decade, Idaho's hunting and fishing numbers have increased.
"We're a growing state," said Roger Phillips, a spokesman for Idaho Fish and Game. "You know a lot of the reasons people come here is for our fishing and hunting."
It helps that roughly 70 percent of Idaho is public land, providing many easy and accessible hunting options. Phillips points out that despite working in Idaho's biggest metropolitan area, Boise, he still only drives 5 to 10 miles out of town to hunt.
"We have a huge amount of land in this state," he said.
License sales make up roughly 38 percent of the state's $100 million annual budget, said Craig Wiedmeier IDFG's license operations manager. In addition to the land, Wiedmeier said Idaho's diverse game species make it a destination spot for many hunters.
Yet the state is still vulnerable. In 2012, IDFG faced a budget deficit after hunting and fishing numbers decreased, partially in response to the economic recession.
Still, Phillips isn't particularly concerned about the future of hunting or angling in Idaho. Although IDFG is always looking for new revenue sources, Phillips said they aren't considering making other recreation users – such as bird watchers, climbers or hikers – pick up the load.
"I just see very different things in play there for the hunters in (Washington) compared to Idaho," he said.
Andrews, the Microsoft employee, hopes there is a way for more people to learn to hunt. Her experiences with her father are some of her most cherished. She calls the whole process a "sacred ritual."
"I'm so proud of this," she said. "It's a way of being outside and it's a way to know where your food comes from."
Andrews has some ideas about how to attract younger, hipper hunters:
"Maybe the angle of time outside and wild organic food is something that would be meaningful for people."
---