News > Idaho
Management plans advance for central Idaho wilderness areas
UPDATED: Thu., April 26, 2018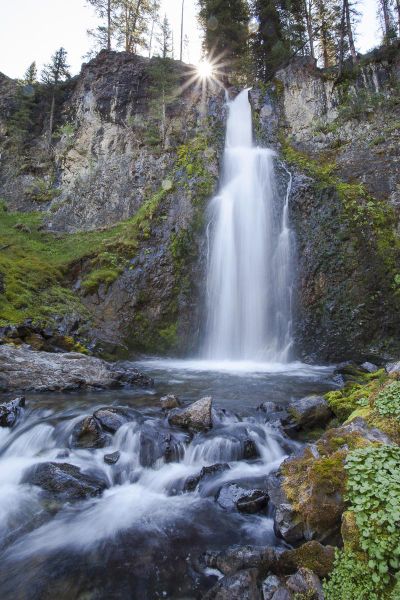 BOISE – Three new central Idaho wilderness areas could have management plans in place this year.
Federal officials released the Jim McClure-Jerry Peak Wilderness Management Plan covering 183 square miles earlier this month, and are taking comments from those who have previously participated in the process through June 4.
Officials say they chose a middle-ground plan when it comes to restrictions on human visitors and activities.
"Most of the direction here is going to help with preserving the setting that people enjoy," said Emily Simpson, a wilderness planner with the U.S. Bureau of Land Management.
Simpson is also assisting with plans for the 138-square-mile Hemingway-Boulders Wilderness and the 142-square-mile Cecil D. Andrus White Clouds Wilderness. She said those could be ready for public review in the next several months.
President Barack Obama signed the Sawtooth National Recreation Area and Jerry Peak Wilderness Additions Act in August 2015 after Republican U.S. Rep. Mike Simpson of Idaho got ranchers, recreationists and environmental groups to back the plan.
The wilderness areas contain lands administered by both the U.S. Forest Service and Bureau of Land Management. The agencies are following a somewhat similar and parallel public process for each wilderness area.
Both agencies could sign off on the Jim McClure-Jerry Peak Wilderness this fall, while plans for the other two wilderness areas are running about a month behind that schedule, Simpson said.
About 149 square miles of the Jim McClure-Jerry Peak Wilderness is managed by the Forest Service, and about 34 square miles by the BLM.
Federal officials have proposed group limits to 12 people for that wilderness area, and the number of pack animals and saddle stock to 20 per group.
The plan also adopts pack goat guidelines as recommended by the North American Packgoat Association, which includes precautions for preventing goats from passing diseases to Bighorn sheep.
Dani Mazzotta of the Idaho Conservation League said her group was still looking over the proposed plan and couldn't comment.
The wilderness area contains grazing allotments, reminding federal officials early in the process that "ranchers can be invaluable partners in preserving the wilderness characteristics of the area and in promoting and carrying out sustainable conservation practices."
Several executive committee members of the group didn't immediately return calls from the Associated Press on Thursday about the current plan.
Local journalism is essential.
Give directly to The Spokesman-Review's Northwest Passages community forums series -- which helps to offset the costs of several reporter and editor positions at the newspaper -- by using the easy options below. Gifts processed in this system are not tax deductible, but are predominately used to help meet the local financial requirements needed to receive national matching-grant funds.
Subscribe to the Coronavirus newsletter
Get the day's latest Coronavirus news delivered to your inbox by subscribing to our newsletter.
---