Opinion
W. Stacey Cowles: Retail woes, tariffs mean big change for newspapers, subscribers
Sun., Aug. 5, 2018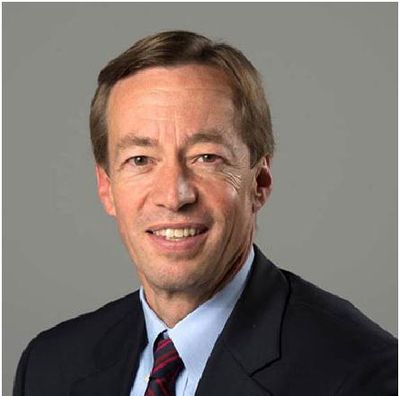 As stores close and retailers shrink their ad budgets, economics requires that newspapers pass more cost to our print subscribers. No doubt you have noticed if you are reading this in print! I sincerely thank you for sticking with us as your subscription rate has risen. Brace yourself for this trend to continue. Business Insider predicts 3,800 Toys R Us, Walgreen's, Sears, Best Buy and other big stores will close this year. Gasoline prices are up 28 percent in a year. And newsprint prices are up 30 percent thanks to declining supply and tariffs on Canadian paper.
But that's just the tip of the iceberg. In the last year, print subscriptions across the country are up 25 percent to 100 percent depending on your rate. Outrageous, but based on simple economics. In the good old days (like the 1990s and as far back as the 1890s), advertising covered 70 percent of the cost and profit of a daily newspaper. Readers paid the remaining 30 percent. Those were the days! Then came the Great Recession, the advent of digital news and e-tailing and the dawn of free digital classifieds. These have wiped out nearly 60 percent of total newspaper revenue, but the costs of printing and delivery remain relatively fixed.
We have no choice but to cut content or shift more cost burden to print subscribers. At The Spokesman-Review, we recognize two enduring truths: Great newspapers are still built on great content, regardless of how it's delivered. And we can offer digital "couch delivery" (with an internet connection) of every page at a much lower rate than physical home delivery.
The good news is, we have never offered greater value:
● Editor Rob Curley has led a transformation of how we frame and present news.
● The daily local story count is up substantially and we're publishing more amazing local photos than ever.
● Nearly every front page celebrates a hero, a solution or a point of beauty about our community, with a photo or graphic that supports the story.
● We offer unparalleled depth and breadth of news and opinion on this place we call home whether you're reading it on paper, your phone, tablet or PC.
● While home delivery of newspapers has dropped dramatically, local readership has held steady at about 280,000 daily thanks to the miracle of the World Wide Web.
● We continue to find ways to add special value for subscribers, for example, with our new Northwest Passages Book Club, Zags coverage and election sections.
● We stand as resolutely committed to serving your right to know what your government is doing and making your voice heard as when we were founded by a group of local pioneers 135 years ago.
As a subscriber, you have more options than ever:
● Subscribe 1 to 7 days a week in print.
● If you have an internet connection you can read us on an app, our website or the E-edition – the digital duplicate of the print edition.
● What's beautiful about digital delivery is you get the paper and links to extra photos, audio, video and external documents that add to our coverage. You get links to advertisers and you can make the type as big as you want. And no more wet or missing papers!
As you ponder the rising cost of a print subscription which we now list at an undiscounted rate of $15 a week, please keep in mind you can always substitute a few days of "couch delivery." Even as ad revenue falls and gas and paper prices rise, the price of unlimited digital access remains less than $5 a week.
If the digital world seems daunting, call me at (509) 747-4422 and I'll set you up with our digital team who can help you across the digital divide – and take some sting out of the rising cost of home delivery.
Local journalism is essential.
Give directly to The Spokesman-Review's Northwest Passages community forums series -- which helps to offset the costs of several reporter and editor positions at the newspaper -- by using the easy options below. Gifts processed in this system are not tax deductible, but are predominately used to help meet the local financial requirements needed to receive national matching-grant funds.
Subscribe to the Coronavirus newsletter
Get the day's latest Coronavirus news delivered to your inbox by subscribing to our newsletter.
---