This column reflects the opinion of the writer. To learn about the differences between a news story and an opinion column, click here.
Opinion > Column
Shawn Vestal: Health care – and health care rhetoric – will be at the center of congressional race
Sun., Aug. 12, 2018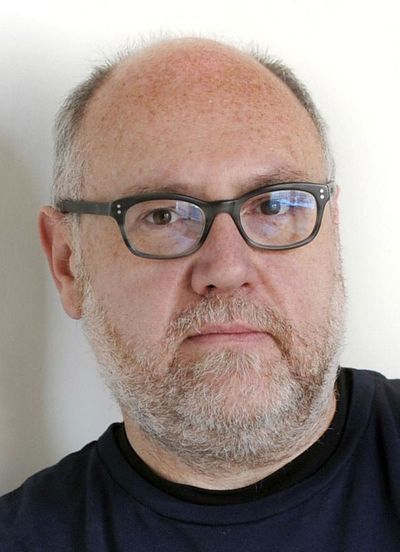 The polls had barely closed before the first press release arrived.
"Happy primary night," began the message from the Republican National Committee. "Now that Lisa Brown has advanced … she will have to finally give voters an answer on where she stands on healthcare."
Brown, the news release proceeds to claim, has been ambiguous about whether she supports single-payer health care. She's said a few things that suggest she might support such a plan, the RNC says, if you infer and extrapolate.
She must come clean, the RNC said.
The Democratic Congressional Campaign Committee sent its own post-election statement, naturally, in which it went after Rep. Cathy McMorris Rodgers for, among other things, "gutting pre-existing condition protections and jeopardizing health insurance for 36,200 people in her district."
It's clear we'll be hearing a lot about health care in the weeks to come. It's also clear that the talk about health care – the framing, the spinning, the insinuating – will probably be more important than policy.
This week's primary confirmed that the 5th District is again a national battleground after more than a decade of GOP cakewalks. That means continued interest from the national parties, continued outside money and interest, continued messaging from above. The fact that national party organizations zoomed in on health care tells you something.
McMorris Rodgers will have to run on her record, including a vote for the failed Trumpcare proposal that would have allowed states to waive protections for people with pre-existing conditions. You can decide for yourself if that constitutes "gutting" – especially given the fact that the legislation didn't pass.
But McMorris Rodgers has tried so hard to evade responsibility for her weaseling on this issue – insistently denying that her vote would have undermined protections for sick people in the face of simple, straightforward evidence to the contrary – that you know it's got true electoral sting.
Few issues in health care have the level of widespread support as that: People in poll after poll express support for the idea that insurance companies should not be able to deny people coverage for being sick.
Meanwhile, the RNC is trying very, very hard to hang the albatross of "socialized medicine" around Brown's neck with insinuations that, while she hasn't actually endorsed a single-payer health care system, the way she talks about health care leaves "the door open for single-payer support."
Has Brown left that door open? She says she wants to see increased access to health care, including possible expansions of Medicare, and efforts to bring down costs. She says she isn't committed to any single proposal such as a Medicare-for-all, but wants to look at each one on its merits – and costs – when the time comes.
Is that an open door? You decide.
Either way, that old albatross simply isn't what it once was. Not even close.
There was a time when few Americans supported the idea of government health insurance in any form. A CBS/New York Times poll from 1979 put the percentage at just over a quarter.
Things have changed dramatically. In the past couple of years, polling shows steady and increasing support for some form of national health plan or single-payer system – and big support for a more robust public option.
Sixty-two percent of Americans support Medicare-for-all, according to polling in May by the Kaiser Family Foundation. Seventy-five percent supported a plan where Medicare would be available to all, but people could also choose to keep their own insurance.
Pew polling last year showed that 60 percent of Americans now say it is the government's responsibility to see that all people have health insurance; that was up from 51 percent the previous year.
Those results are shocking, because the question used "government responsibility" language – the kind of language for which most conservatives require a trigger warning. And while Democrats polled were much more likely to say health care is a government responsibility, significant percentages of Republicans of modest means did, as well.
Fifty-two percent of Republicans earning less than $30,000 a year said health care was a government responsibility; and a third of those earning between $30,000 and $75,000 did.
Just how those national figures will play out here in the 5th District remains to be seen, of course. National polls can be blind to local specificities.
But as we head toward the general election, and as the rhetoric about health care picks up the friction of constant spin, it's clear that the ground is shifting.
Whatever you want to call it – single-payer, government health care, national health plan – this is simply not the albatross it used to be.
---
---