Sports
Grip on Sports: Mistakes in the past turn out to be too much for Idaho's Rob Spear to survive
Fri., Aug. 17, 2018 A GRIP ON SPORTS • The biggest news in the Inland Northwest yesterday, other than the smoke that fills our skies? That would be the dismissal of Rob Spear as Idaho's athletic director. Read on.
••••••••••
• For the past few months Spear, who has been Idaho's AD for most of this century, twisted in the wind, under suspension for actions he took some five years ago.
Yesterday, the Idaho Board of Education cut the rope and let him go. He's no longer in charge of Idaho's athletic department, though he will be paid as if he is through 2020.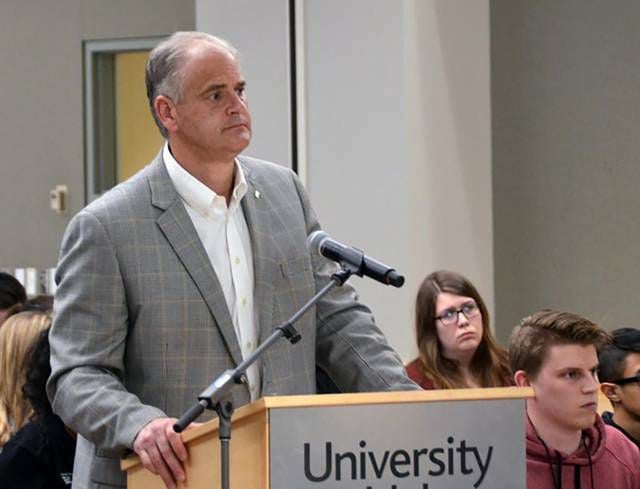 When the news broke yesterday, I was ready to write a long treatise on the decision. But John Blanchette beat me to the punch, said most everything I was thinking – and probably better – so there was no reason for me to be redundant. Instead, I will link Blanchette's column in today's Spokesman-Review and leave it at that.
Other than to say whenever issues like this come up, I try to put myself in the shoes of whoever is under fire. And like to think I would handle it better.
In this case, considering it seems the university did a poor to awful job of informing its managers of a legal change and Spear was still following outdated guidelines, it's hard for me to see how I would have made better decisions.
Showing more empathy, sure. But many of the mistakes Spear and his department made in this case came from a lack of education of their responsibilities – and opportunities. The irony in this is an educational institution neglected to educate its own people. And that began this whole situation that ended up with no winners.
• If you are a fan of the Little League World Series – there are a couple in my household – then you probably will be trying to find a TV set to watch at 1 p.m. today.
That's when the first local team ever plays in Williamsport. And by local, I mean within an hour drive of Spokane. Last year a team from Walla Walla played. And a Richland team competed in 2003.
But someone from the Spokane metro area? Nope. Not until today.
As you would expect, Dave Nichols has a story in today's paper on Coeur d'Alene's journey to Pennsylvania.
•••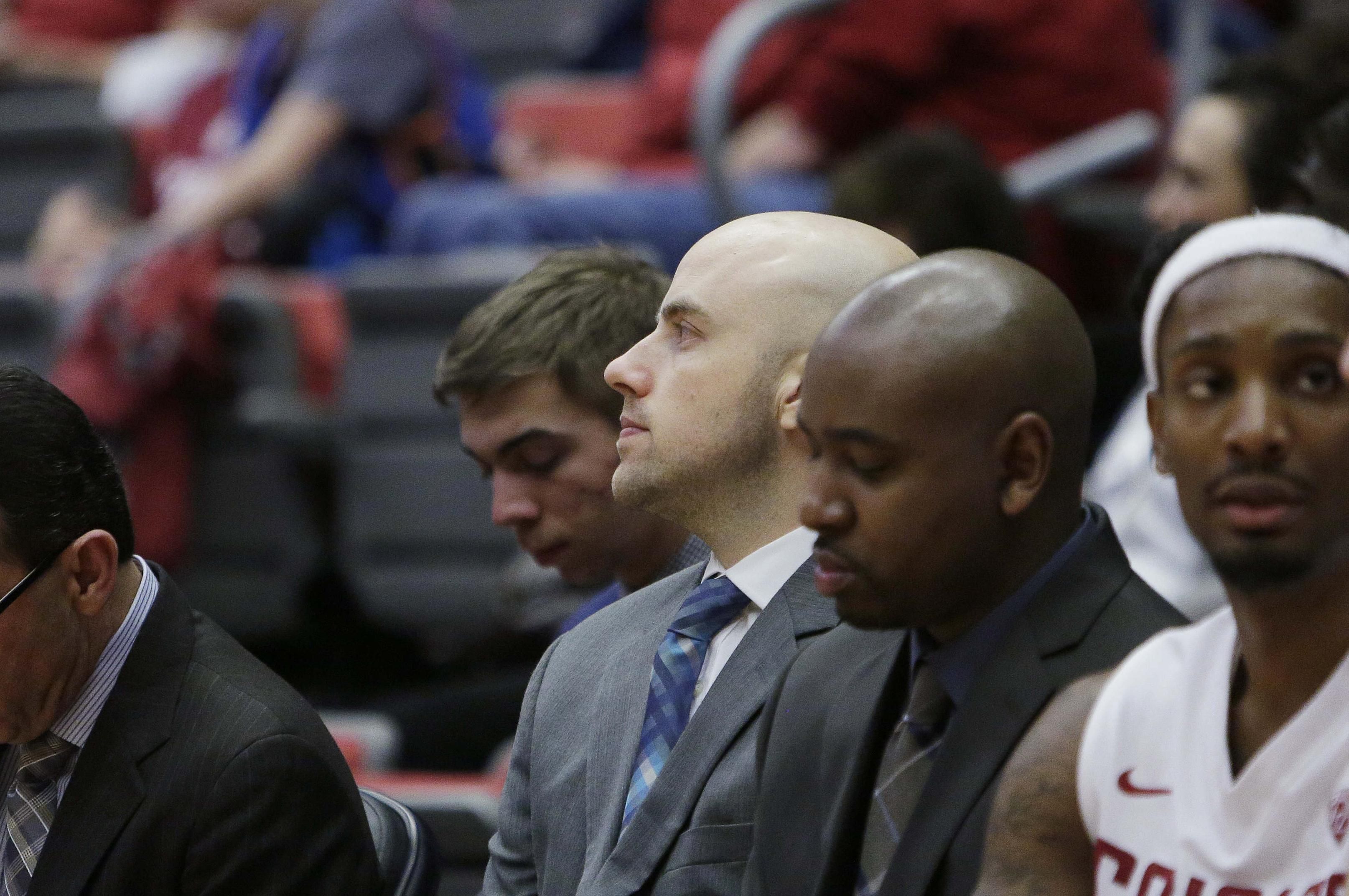 WSU: Yes, there was a football practice yesterday. It happens most every day. And Theo Lawson was there. He has his observations and video interviews, today with coach Mike Leach and players Renard Bell, Gardner Minshew and Jalen Thompson. But the highlight is Theo's story on Willie Taylor III, a former taller-than-usual safety turned Rush linebacker. … Tim Marrion, who began his career as a manager at WSU, is now a Cougar assistant basketball coach. There are not many folks in Pullman who still have a connection to the most successful two-year period in Cougars hoops and Marrion is one. Theo has more in this story. … Elsewhere in the Pac-12, the Washington Huskies are halfway through preseason practice. And seven players stood out. (We are going to begin linking stories from The Athletic even though it is a pay site, mainly because they are worth reading and because most every site we send you to these days are heading in the paid direction anyway.) …. If Oregon's offense isn't as good as it should be, you think the Autzen fans, who will be able to drink more, will show their displeasure? … Oregon State will be missing a couple of players due to injury. … California has an offensive lineman that loves to bowl over people. … Same with Stanford. … How many games will Colorado win? … How about defensive-minded Utah? … Tight end seems to be the position of choice in today's stories about USC and UCLA. … Arizona State is trying to build depth at linebacker. … In basketball, Washington seems to have developed a relationship with Auburn.
Gonzaga: Przemek Karnowski is headed home to continue his basketball career. The former GU center has signed with a Polish professional team. Jim Meehan has all the particulars in this story. … The Gonzaga women will open November's Vancouver Showcase, an eight-team tournament, against defending national champion Notre Dame. Jim Allen has more in this piece. … ESPN's Fran Fraschilla thinks Gonzaga and Kansas are the two best teams in the nation heading into the season. 
EWU: Ryan Collingwood turns his gaze toward Eastern's running backs today. It's a talented, deep bunch. … Around the Big Sky, Southern Utah's best player may be its center. … Montana is trying to figure out whom to give the ball to. … Grant Collins leads Montana State's linebackers. … Idaho State has some star receivers.
Idaho: We have already linked John's column and Peter Harriman's story on Spears firing, but we also wanted to pass along the coverage from the Idaho Statesman. … Larry Weir covers the developments in his most recent Press Box pod and also talks with Christian Caple about the Huskies. 
Indians: Curtis Terry had another of those games, leading Spokane to a 3-2 win over Everett. Dave has the game story. … Around the Northwest League, Eugene got past Hillsboro.
Mariners: With the M's off yesterday, pickings are slim. So we thought it was a good day to highlight this Dee Gordon story if you haven't seen it already.
Seahawks: One cornerback battle features the past and the future. … Russell Wilson is not going to criticize Earl Thomas, who may be an afterthought as camp closes. … Speaking of that, we can pass on some awards and a practice report. 
•••        
• Is it Friday already? Well, there are things to get done, aren't they, before the weekend hits. Unless you want to spend your free time crossing things off a to-do list. Not me. Until later … 
Local journalism is essential.
Give directly to The Spokesman-Review's Northwest Passages community forums series -- which helps to offset the costs of several reporter and editor positions at the newspaper -- by using the easy options below. Gifts processed in this system are not tax deductible, but are predominately used to help meet the local financial requirements needed to receive national matching-grant funds.
Subscribe to the sports newsletter
Get the day's top sports headlines and breaking news delivered to your inbox by subscribing here.
---