Sports
Grip on Sports: Seahawks kick another fan favorite to the side of the road
Tue., Aug. 21, 2018 A GRIP ON SPORTS • When you think about it, it's not hard to understand Seattle Seahawk fans' infatuation with a punter. After all, when you build your team around defense, there is a good chance the punter will become a star. Read on.
••••••••••
• Remember all those games the past few years when you sat on the edge of the couch, just waiting for the defense to make a game-turning play? When the Hawks' offense looked about as fine-tuned as a 1985 Camry? And you knew the only way Seattle was getting out of San Francisco alive was if the defense scored a touchdown?
Jon Ryan was part of that, if not in presence then in spirit. The redheaded, freckle-faced Canadian played a critical role. At least his right foot did.
Ryan was called on often, sometimes to get the Hawks out of a hole after the offense had gone backward or at other times to pin the opposition deep within its territory, giving the LOB a chance to make a big play.
He did both well. And he did both with a sense of joie de vivre.
His smile was indestructible, he attitude infectious. He wasn't perfect by any means, though his 44.8 average on his 770 career punts is best in Seahawk history, better than Rick "Rootin' " Tuten or "Thunderfoot," Herman Weaver.
The Ginger Ninja – so named because he once made a (short) appearance on American Ninja Warrior – punted more often, had a longer tenure and, by most every measure, was the best punter in Seahawk history.
(He also served as the team's holder, but we will blame Blair Walsh's misses on Walsh, not Ryan. Though Steven Hauschka never would have converted nearly 90 percent of his field goal attempts if not for Ryan's quick hands.) 
And now Ryan's gone. 
The Hawks need to save money. Rookie Michael Dickson, himself from another Commonwealth country (Australia), is cheaper and has a better leg – at least it seems so through the first weeks of the preseason. It was obvious the fifth-round draft choice was also the Hawks' choice to do the punting.
So Ryan asked for his release. Seattle granted his request. His decade-long sojurn in Seattle is over.
Along the way he picked up a Super Bowl ring, threw a touchdown pass in an NFC title game and married Sarah Colonna, who is not only a comedian but also the daughter of my one-time boss. 
Oh, and one other thing. He became a fan favorite. That doesn't happen with punters often. Like Ryan, it's unique.
• It looks as if Ryan will be joining old friend Hauschka in Buffalo. The NFL Network and ESPN are reporting he'll sign with the Bills, where he will try to win the punting (and holding) job.
It's a chance for Ryan to continue his career, something for which all Seahawk fans are rooting. But Buffalo? It's a nice town and it may still be in the NFL but it's no Seattle. Especially in the winter.
•••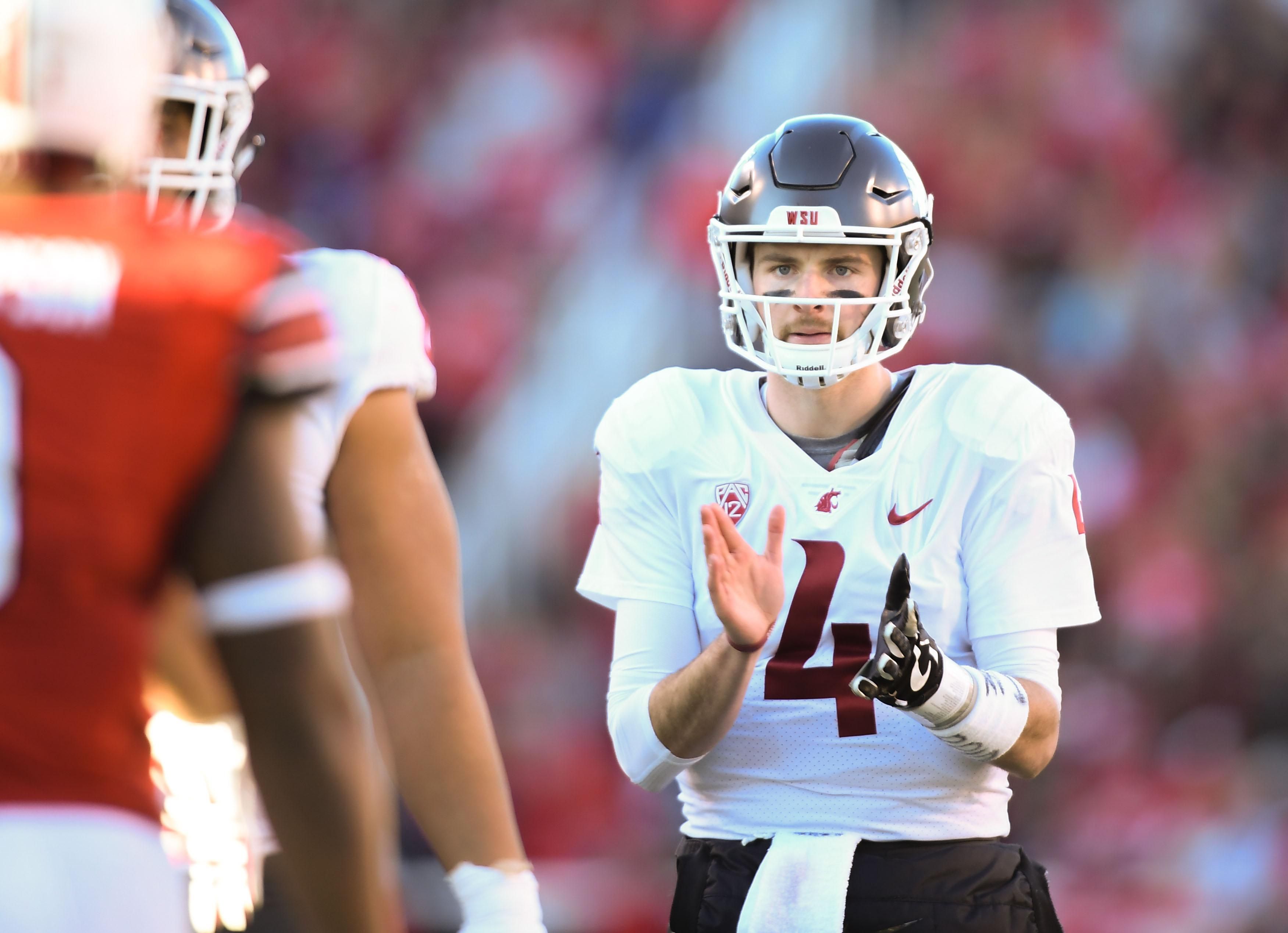 WSU: How are former Washington State players doing in their NFL quest? Some well, some not so well. Theo Lawson ran down every Cougar who is trying to either start or continue their professional career and put together this story. … Theo also talked with Larry Weir for the most recent edition of the Press Box pod. … Mike Leach likes to travel. A lot. … Elsewhere in the Pac-12, the Associated Press preseason poll was released yesterday and Washington had the conference's highest ranking at sixth. … Oregon was also ranked, checking in at 24th. … A fifth-year senior at Oregon State is only playing because he earned a scholarship. … A Stanford linebacker had to beat cancer to be able to beat blockers this season. … The new California athletic director is still learning his way around Berkeley. … Colorado is slowly getting back to health. … Utah will rely on younger players in some spots. … A UCLA linebacker is healthy and ready to play his part. … USC is ranked 15th in the A.P. poll. If you are wondering, Alabama is No. 1. … At Arizona State, every minute matters. … Every player matters for Arizona's defense. … No, there is no movement with AT&T or its subsidiary DirecTV.  
EWU: The Eagles picked up their second Groves brother from Shadle Park High yesterday, when 6-foot-6 sharpshooter Jake announced he'll join older brother Tanner on Eastern's basketball team in 2019. Ryan Collingwood has more in this story. … Around the Big Sky, Montana State starts its season a week from Thursday. The Bobcats' new kicker is ready. … Northern Arizona needs to see improvement on the offensive line. … Idaho State is piecing together a defensive line. … Southern Utah has yet to settle on a quarterback.
Preps: Spring sports in this area always seem to start indoors, as winter's snow never want to leave. It's expected. Now fall sports are doing the same, what with the smoke that's wreaked havoc three of the past four years. Dave Nichols caught up with the football programs in the area yesterday and discovered what they have done to compensate. … Former Ferris High golfer Alex Prugh earned his PGA Tour card for next year after finishing 18th on the Web.com money list this season.
Indians: With 13 games left in the regular season, Spokane is still two games behind Vancouver for the final North playoff spot. The Indians stayed there despite an 11-6 loss at Everett. … Around the Northwest League, Hillsboro got past Eugene 2-1.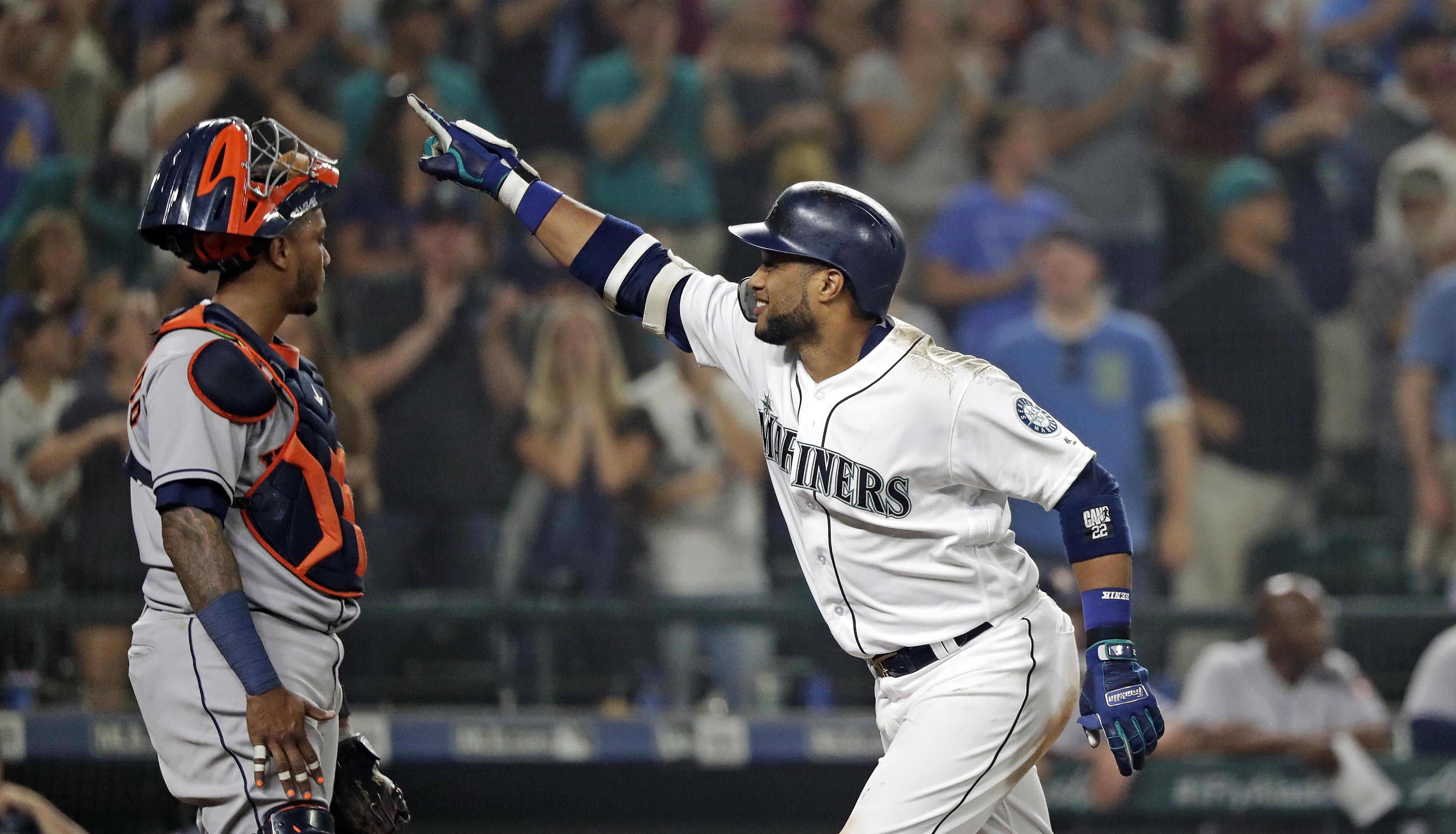 Mariners: Down 4-2 early, as Felix Hernandez struggled, the Mariner bullpen closed the door until Robinson Cano could kick it open. Cano's three-run, eighth-inning home run gave Seattle a 7-4 win over Houston and moved the M's a game closer to the Astros in the West. … There don't seem to be any saviors out there for the Mariner starting rotation. … Ben Gamel and Jean Segura were in last night's lineup. Sam Tuivailava won't be in the bullpen for a long time. 
Seahawks: Yes, Ryan is out the door. But before he left for Buffalo, he spent some time at his favorite bar. And that led to a fun story. … Branden Jackson has had some help making the NFL. … The Hawks also cut Jason Myers, who was trying to catch on as a kicker. 
•••        
• The smoke blew out of town last night without as much as a howdy do. I'm not sad to see it go. Don't come back. Not tomorrow, not next year. You are not welcome here. Until later … 
Local journalism is essential.
Give directly to The Spokesman-Review's Northwest Passages community forums series -- which helps to offset the costs of several reporter and editor positions at the newspaper -- by using the easy options below. Gifts processed in this system are not tax deductible, but are predominately used to help meet the local financial requirements needed to receive national matching-grant funds.
Subscribe to the sports newsletter
Get the day's top sports headlines and breaking news delivered to your inbox by subscribing here.
---