News > Spokane
Idaho sex offender and former Eagles club leader Ronald Nold sentenced to life in prison
UPDATED: Wed., Aug. 22, 2018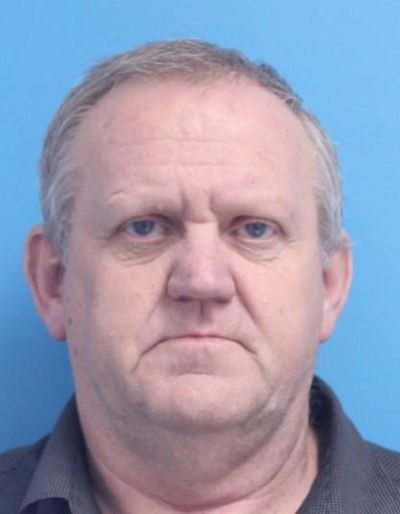 An Idaho judge sentenced Ronald Nold, who had leadership roles in several Eagles clubs in Idaho and was twice convicted of sex crimes, to life in prison after he pleaded guilty to using the internet to entice a child.
Nold was arrested in a child sex sting last year after he responded to a Craigslist ad and began corresponding with a police officer, who was posing as a 15-year-old boy. After exchanging sexually explicit messages, he agreed to meet the officer at a hotel, where he was arrested.
Nold told the court that he believed that he was talking to an adult and not a child.
"The prosecution is asking for what will amount to a death sentence for me," he said.
Judge John T. Mitchell said he did not believe Nold's claim that he thought he was meeting an adult, and didn't believe rehabilitation was an option.
"Your behavior has to stop," Mitchell said, "and I know you can't or won't stop."
Nold's attorney, Scott D. Nass, argued that Nold has already served time for his past crimes and asked the court for a sentence similar to Chavis W. Jackson, who was caught in the same sex sting. Jackson was sentenced to a three-year fixed term with a four-year indeterminate term and had no prior criminal history.
After reading past convictions, parole violations and the text messages between Nold and officers aloud to the court, Mitchell said Nold should not have another opportunity to harm others.
Mitchell also read information Nold had shared with evaluators, including that he had been sexually abused by multiple family members throughout his childhood. Mitchell said he understood why Nold may have a skewed view of healthy sexuality, but he did not understand why someone who had survived years of abuse would do the same to another person.
The judge said he thought the prosecution's request for 25 years or life in prison was reasonable, considering the past sex offenses against minors Nold confessed to and his previous parole violations.
"I am not a proponent of punishment," Mitchell said, "but I cannot think of any other way to protect the public."
Nold served as the secretary, treasurer and president at the Coeur d'Alene Eagles until 2015 and served as the Hayden and Post Falls Eagles secretary in 2017. He was also a treasurer and homeowners association manager for Hayden-area properties owned by Del Kerr, according to state records.
During trial, multiple Eagles members were in the crowd, and they cheered after Nold was sentenced and court was dismissed.
Local journalism is essential.
Give directly to The Spokesman-Review's Northwest Passages community forums series -- which helps to offset the costs of several reporter and editor positions at the newspaper -- by using the easy options below. Gifts processed in this system are not tax deductible, but are predominately used to help meet the local financial requirements needed to receive national matching-grant funds.
Subscribe to the Coronavirus newsletter
Get the day's latest Coronavirus news delivered to your inbox by subscribing to our newsletter.
---