TheaterFest at the Fox previews action to come on local stages this fall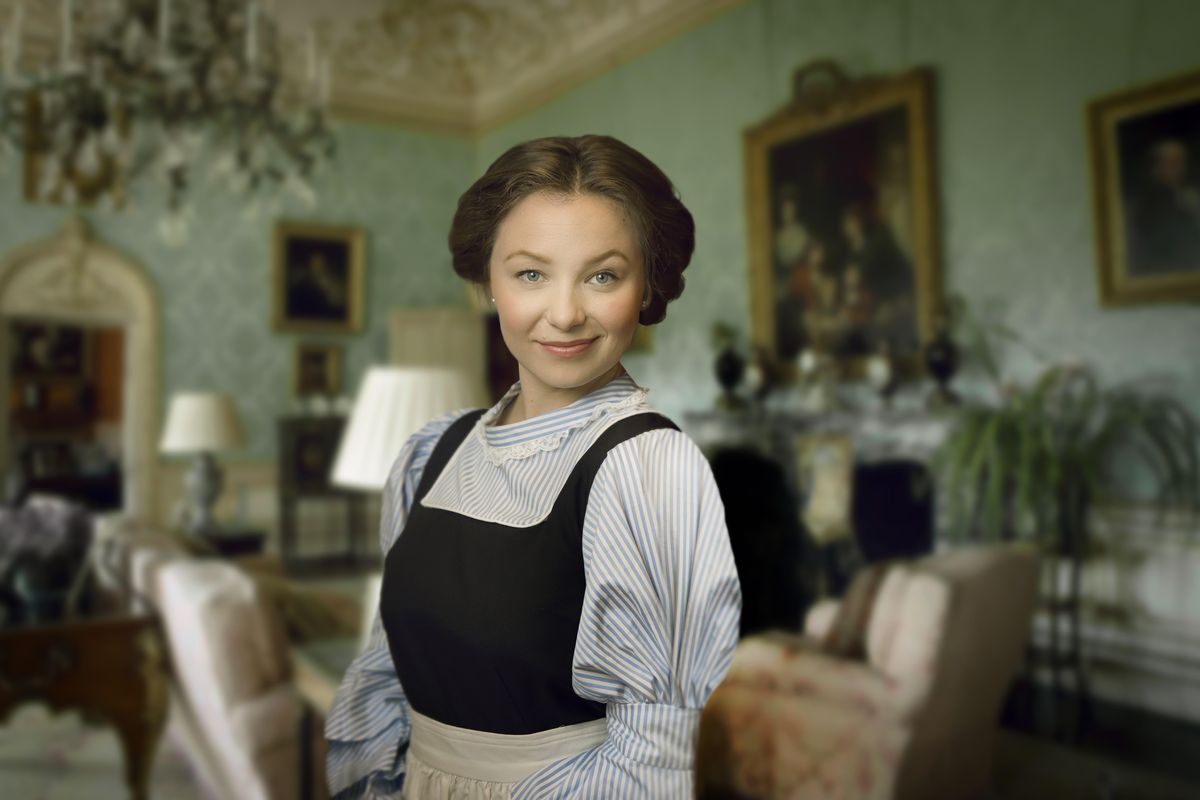 Spokane Arts wants to give Spokane audiences a glimpse of what's ahead for this season. Sunday afternoon, many of the city's performing arts organizations will come to the Martin Woldson Theater at the Fox to give sneak peeks of upcoming performances.
"The goal of TheaterFest is to get people excited about the new season of performing arts in our city and to make the arts accessible to everyone," said Melissa Huggins, Spokane Arts executive director.
Beginning at 1 p.m. the Spokane String Quartet, featuring members of the Spokane Symphony including concertmaster Mateusz Wolski, will play selected works from their Chamber Soirée Series lineup.
Then at 1:25 and 2:40 p.m. Spokane Civic Theatre will be previewing scenes from "Mary Poppins." The show runs Sept. 14-Oct. 14 at Spokane Civic Theatre, 1020 N. Howard St.
The Inland Northwest Opera (formerly Opera Coeur d'Alene) will be performing some amusing scenes from Mozart's comedic masterpiece "The Marriage of Figaro" at 1:40 p.m. The INO will present a fully staged production of the opera Sept. 21 and 23 at the Fox.
At 2 and 3:15 p.m. Spokane Ballet Studio will perform excerpts of Tchaikovsky's "The Nutcracker" with the Spokane Symphony. A full production of "The Nutcracker" featuring the State Street Ballet of Santa Barbara, young local dancers and the Spokane Symphony opens at the Fox on Nov. 29 for five performances.
Vytal Movement Dance Company will give three short contemporary dance performances at 2:20 p.m. The dances are titled "Wall Flowers," "Vissi d'arte II" and "Antonio Dreams of a Water Ballet."
Then at 3:50 p.m., Floating Crowbar will close the program with a taste of the Spokane Symphony Pops concert with the Seamus Egan Project.
"These short performances will provide the perfect entry point for individuals and families to experience theater, opera, ballet and live music in a way that's fun. It's a fantastic way to introduce children to the performing arts, and the event will feature activities for a range of ages. We want people to find some shows they'd like to attend this year," Huggins said.
In addition to the onstage performances there will also be about a dozen booths in the lobby offering information about other groups and organizations, and special ticket prices for the upcoming season. Groups like Ignite Community Theater, several student theater programs, Visit Spokane and the Downtown Spokane Partnership will be represented.
Visitors also will be able to participate in self-guided tours of the theater as well as several educational activities including voice lessons with the Inland Northwest Opera, a stage fighting demo from Spokane Civic Theatre, and an Improv class with the Blue Door Theatre.
A photo booth with costume props and ballerinas from "The Nutcracker" cast will be available.
There will also be a raffle drawing for a chance to win tickets to Best of Broadway's "Finding Neverland" and a hotel "staycation" at the Spokane Club. The proceeds will support local arts.
---